B&R and Beckhoff to exhibit at Vision Stuttgart for first time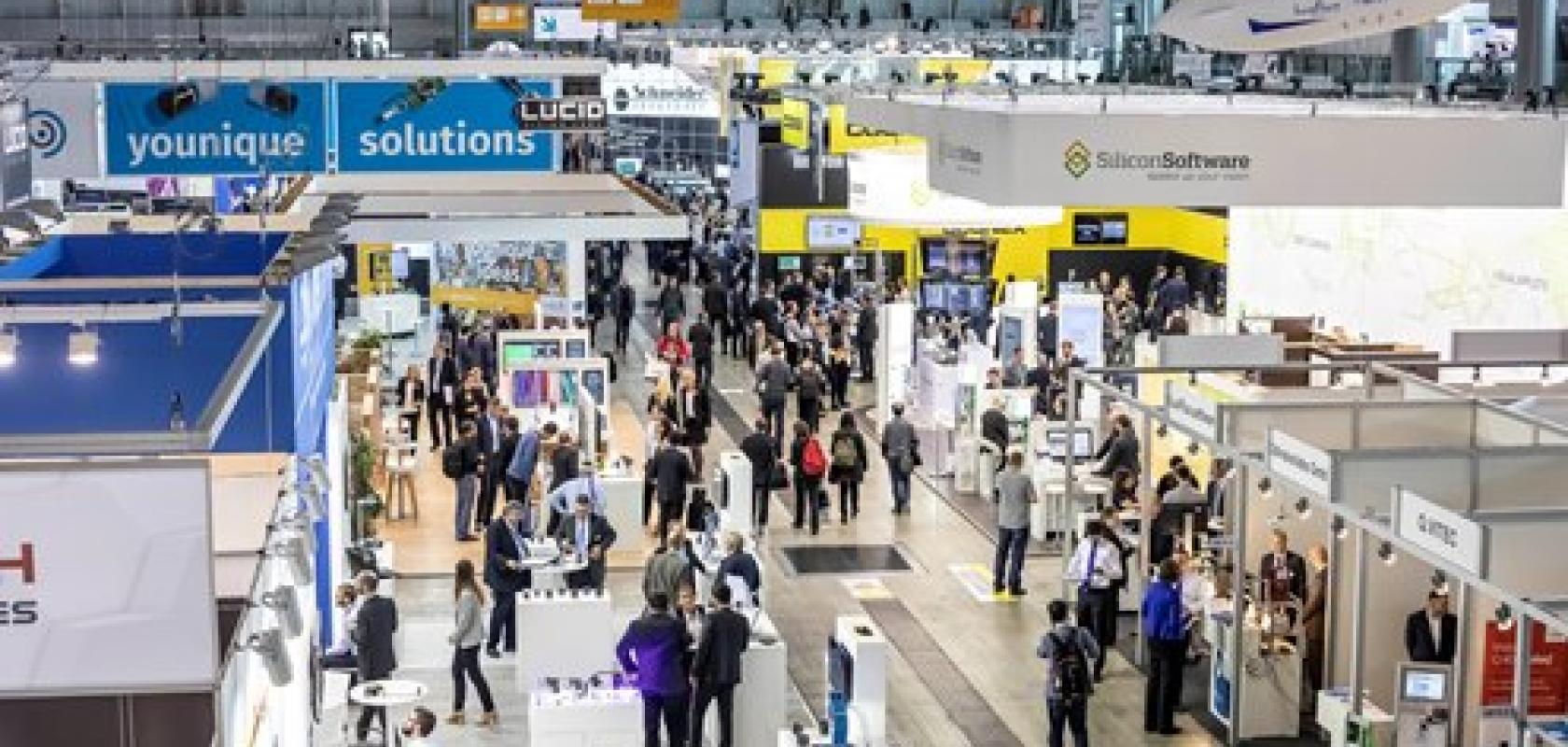 More than 300 exhibitors have booked stand space at the Vision trade fair, set to take place from 10 to 12 November in Stuttgart, Germany.
The organisers expect around 500 exhibiting companies for the start of the event.
Industry 4.0 concepts will be more prominent at the show, according to Vision project manager, Florian Niethammer. Automation firms B&R and Beckhoff will both be exhibiting for the first time, as they now include vision technology within their automation and control equipment.
Niethammer also pointed to artificial intelligence, deep learning, embedded vision, polarisation and hyperspectral imaging as technologies that have all advanced since Vision 2018. Arrow, Deepsense.ai, Inspekto, Lucid Vision Labs, LuxFlux, Perception Park, Squeeze Brains and The Imaging Source will all demonstrate applications of these technologies.
Writing for Imaging and Machine Vision Europe, Niethammer said: 'Machine vision is becoming a key technology of the future. Not only is it being used to a greater extent in automation, it is also conquering new industries outside the factory.'
New exhibitors at Vision 2020 include young companies such as Autosensic, DeeDiim Sensors and Photolitics.
Established exhibitors returning to the trade fair include: Basler, Cognex, IDS, Hik Vision, MVTec, Sony, Stemmer Imaging, and Teledyne Dalsa. The TKH Group will also present the potential of its brands Allied Vision, Chromasens, Mikrotron, NET, SVS-Vistek, Tattile and LMI.