3D laser scan reveals importance of solstices for Stonehenge creators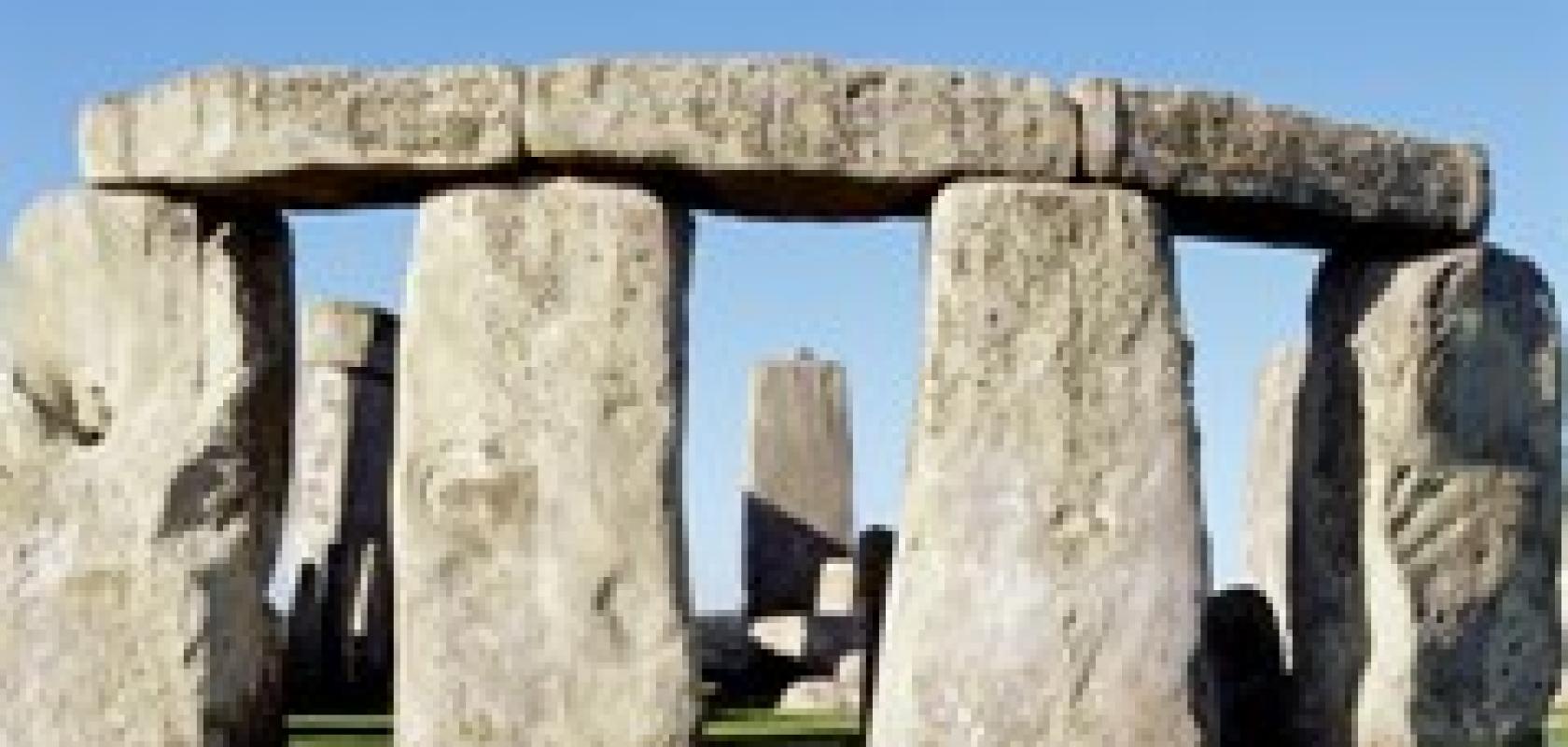 Using the latest 3D laser scanning technology, an English Heritage analysis of Stonehenge has found new evidence of the importance of the two solstices to its creators, including that of the midwinter sunset.
The laser scan has revealed significant differences in the way the stones were shaped and worked. These differences show that Stonehenge was not only aligned with the solstices, but that the view of the monument from the Avenue, its ancient processional way to the north east, was particularly important. To approach and view the stone circle from this direction means that the midwinter sunset had special meaning to prehistoric people, and that they made deliberate efforts to create a dramatic spectacle for those approaching the monument from the north east.
A detailed analysis of the first comprehensive laser survey of Stonehenge reveals that those stones on the outer sarsen circle visible when approaching from the north east have been completely pick dressed – that is, the brown and grey crust on the surface has been removed exposing a fine, bright grey-white surface. By contrast, the outer faces of surviving uprights in the south-western segment of the circle were not pick dressed.
These stones facing north-east are also the largest and most uniform in shape, unlike the south-western segment of the monument where there are several smaller and more irregular stones. The lintels are also exceedingly well worked and finished, compared to those that survive elsewhere in the monument.
Professor Clive Ruggles, Emeritus Professor of Archaeo-astronomy at University of Leicester, said: 'This extraordinary new evidence not only confirms the importance of the solstitial alignment at Stonehenge, but also shows unequivocally that the formal approach was always intended to be from the north-east, up the Avenue towards the direction of midwinter sunset. We see how the utmost care and attention was devoted to ensuring the pristine appearance of Stonehenge for those completing their final approach to the monument at the two times of the year when sunlight shines along the alignment – when those approaching had the midsummer rising sun behind or the midwinter setting sun ahead.'
Analysis of the laser scan has also led to the discovery of many more prehistoric carvings, including 71 new Bronze Age axeheads, which bring the number of this type of carvings known in Stonehenge to 115.
Susan Greaney, senior properties historian at English Heritage, said: 'We didn't expect the results of a laser scan to be so revealing about the architecture of Stonehenge and its function.'