A vision of a CMOS future
Since acquiring Atmel, e2v has been making great strides in machine vision, as Warren Clark discovers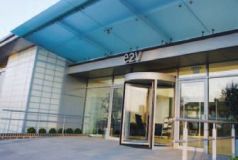 While the name e2v has been around for more than 60 years (the name comes from its pre-war incarnation as the English Electric Valve Company, when it produced radar systems), the company's push into machine vision began in earnest as recently as 2006. Imaging expertise had long been a part of e2v's portfolio, but previously this had largely been limited to aerospace and science.
However, the acquisition of the Grenoble site of Atmel in 2006 prompted a shift in strategy towards the machine vision market. Francois Thouret, director of high-performance imaging solutions, who joined e2v as a result of this acquisition, having been employed by Atmel, says: 'It extended e2v's capabilities – both in terms of technical competencies and market reach – such that it was able to move into machine vision, dental applications, and retail barcode reading systems, as well as extend its capabilities in the space market, particularly in relation to Earth observation systems.'
Significantly, the Atmel acquisition also provided e2v with a foothold in the emerging CMOS sensor market.
A period of rationalisation followed, including the decommissioning of a CCD fab plant in Grenoble, as it duplicated a facility that e2v already owned in Chelmsford, UK. 'Even then, we knew that the demand for CCD was dropping off in favour of CMOS,' says Thouret, 'so we dealt with the over-capacity with the closure. The process was carried out over two or three years, which allowed us to build up enough stock to satisfy legacy products.' 
In parallel with that decommissioning, e2v accelerated its CMOS development programme. 'In 2011, we introduced our first CMOS cameras, as well as new CMOS sensors (as a separate product line too),' says Thouret. 'So today, we offer CCD cameras and sensors, as well as CMOS cameras and sensors.' 
Thouret believes that the machine vision market will continue its adoption of CMOS sensors at a rapid pace. 'They bring many benefits,' he says, 'including the capability to integrate electronics at lower costs. CCD cameras, in contrast, required specialist electronics, so the CMOS sensors mean that the resulting cameras are cheaper, smaller and less power-hungry. 
'There are also application benefits; CMOS is intrinsically faster than CCD, making it particularly suitable for high-speed imaging. 
'There are still some areas where CCD is advantageous, particularly in legacy systems where the infrastructure is set up for CCD. For this reason, we will continue to support CCD for as long as our customers require it.' 
Having made inroads into the area, e2v is now active throughout machine vision, including optical inspection and factory automation – as well as allied areas such as ophthalmology and automatic data collection in the retail or industrial sector. For all these areas, CMOS is the sensor of choice for the future. 
e2v director Francois Thouret 
e2v serves its customers through a combination of direct sales (where volume and product customisation are required) and channel partners, who are provided with marketing and technical support, as well as product training.  
For machine vision, the company's product portfolio for cameras is dominated by linear models, designed for high-speed object inspection. In sensors, e2v supplies matrix products – that is, area sensors – and specialises in global shutter expertise. 'This enables us to get a picture in one shot,' says Thouret, 'with a focus on low noise and high sensitivity.' 
Thouret believes the trend towards CMOS dominance is now 'irreversible'. 'In terms of new product investment, CMOS is our main focus,' he says. 'But it is still a relatively new technology for us, so in terms of revenue, it has some way to catch up with CCD at the moment, but we believe in five to 10 years, CCD may disappear altogether.' 
The products offered by e2v are, according to Thouret, best suited to where 'performance makes a difference'. 'It's not always about comparing the cost of the sensor alone,' he explains. 'Performance should be measured by comparing the cost of the overall system. For example, better sensors might be able to perform at greater distances, at higher speeds, or in dirty environments, all of which would provide better overall efficiency. So here, performance makes a difference to the customer by enabling them to be more cost-effective and competitive.' 
Flexibility is also a key component of e2v's service offering. 'We can offer ad hoc solutions,' says Thouret. 'If the economics work for us, we can make any necessary adjustments for the customer so that it best fits their needs.' 
In addition, ongoing support is a vital element of e2v's value proposition. 'We are committed to this market,' says Thouret, 'and we're committed for the long term. This means that, when a customer buys a camera from us, they can be sure that we'll be around to support it for the next five to 10 years.' 
Worldwide, the e2v group employs around 1,600 people, with around 400 involved in imaging. As well as its headquarters in Chelmsford, there is a further UK engineering team in Lincoln. Milpitas, California, houses imaging and semiconductor facilities to support activities in aerospace and defence. There are also several teams in Asia: a purchasing office in Taiwan supports e2v's own supply chain in Asia, where some of its manufacturing and assembly is carried out. The Beijing facility has been set up to serve China's emerging manufacturing market, and there is also marketing and sales support in Korea, Hong Kong, Japan, China and Taiwan.  
'We see Asia as the fastest-growing market for machine vision,' says Thouret. With that in mind, e2v plans to enhance its footprint in Asia still further, with an aim to introduce engineering capabilities there in the near future, in order to deliver product variations appropriate to that particular market. 
'We will continue to develop our CMOS sensor roadmap with global shutter capabilities, and higher-speed linear functionality. We also want to work more with people higher up in the value chain to help them develop high-performance solutions around our sensors, particularly in the field of optical inspection.'
1944: Origins of e2v in developing radio frequency sources for air and land defences.
1953: EEV supplies image orthicons used in TV broadcast cameras for the coverage of the Coronation of Queen Elizabeth II at Westminster Abbey.
1968: EEV and MOV combined when GEC acquired English Electric – birth of the Image Intensifier Group.
1972: First CCD developed by GEC Hirst Research.
1981: Company designs first CCD TV camera for commercial sale.
1996: Design of the CCD43 for use in the Hubble Space Telescope.
2002: CCDs for the HiRISE instrument on NASA's Mars Reconnaissance Orbiter.
2006: Acquisition of the Grenoble facility from the Atmel Corporation.
2010: CCD25-20 equipping the Meris instrument on ESA's Envisat captures images of the vast cloud of volcanic ash sweeping across the UK from the eruption in Iceland.