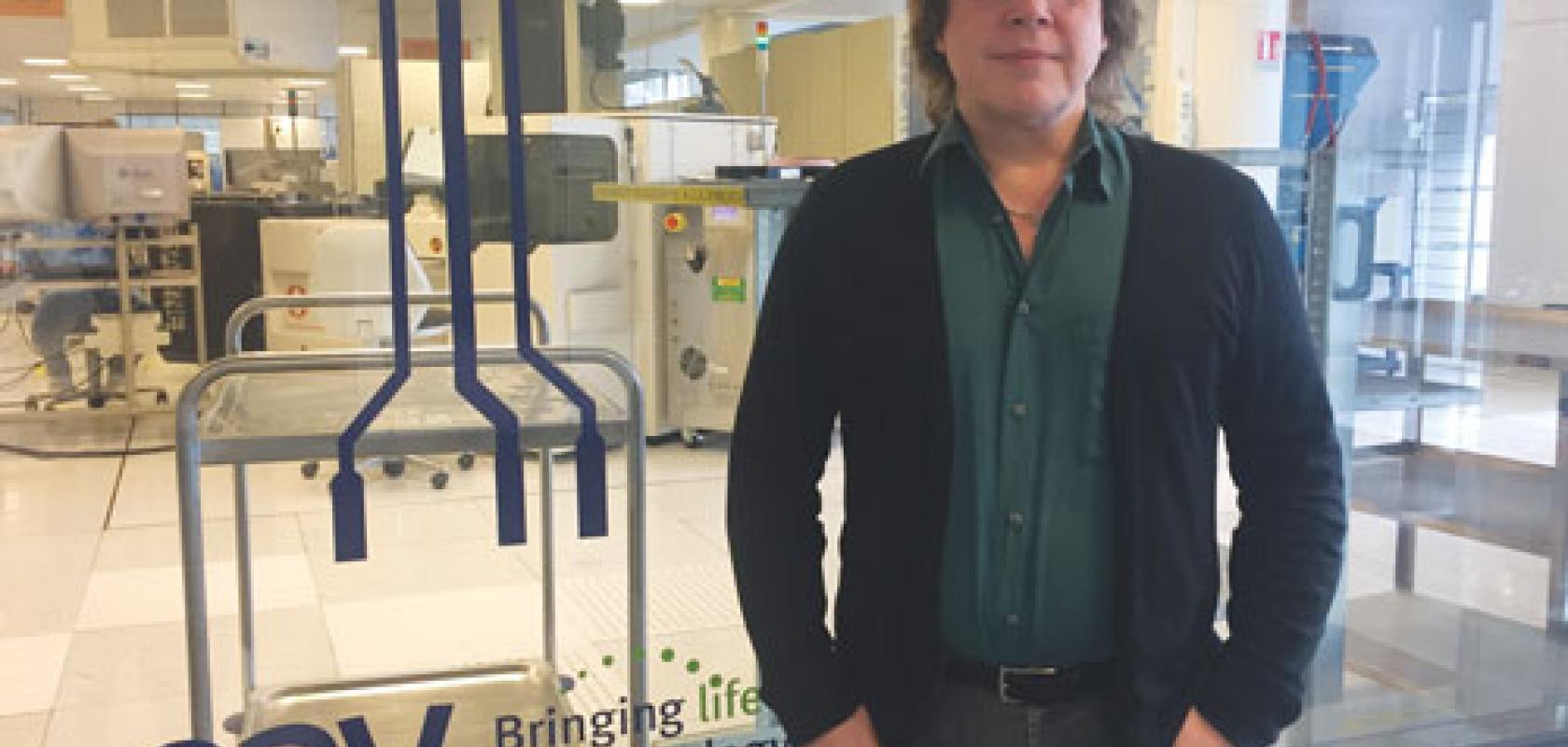 What role does Europe play in the development of image sensors?
Europe plays a significant role. Dense clusters of imaging players exist in various regions throughout Europe. Grenoble, France is one example where advanced technologies covering everything from x-rays to terahertz imaging are developed. Consumer imaging giants like STMicroelectronics, with its state-of-the-art, high-volume CMOS imaging fab, are also in the region.
Other players focused on more specialist and industrial imaging applications like e2v, Ulis/Sofradir, Trixell/Thales TED, and innovation centres like CEA-Leti, also form what has become known as 'the Imaging Valley'. This breeds a rich ecosystem for start-ups like Isorg, which are innovating in the field of organic image sensors. Similar ecosystems exist in Belgium with ex-Fill Factory spin-offs like Cypress Imaging (now On Semiconductor) Cmosis, and Caeleste, among others, with research centres like Imec developing advanced process technology for hyperspectral imaging, for example. The German Fraunhofer institute innovates in 2D and 3D imaging for diverse applications.
One of the major factors driving image sensor development in Europe comes from funded programmes for applied imaging, enabling collaborators to bring concepts to market. The EXIST (EXtended Imaging Sensor Technologies) consortium is a typical example that will investigate and develop new technologies for image sensors. Consisting of R&D institutes, fabless design houses, semiconductor manufacturers and system integrators, the objective of this programme is to investigate and develop new technologies for image sensors needed in the next generation of several application domains. The sensor research will focus on enhancing and extending the capabilities of current CMOS imaging devices.
What application areas will drive image sensor development?
Consumer applications will continue to drive new technology developments with primarily smartphones adding features like image stabilisation, autofocus and general electro-optical performance enhancements, made possible with small form factors by stacked die with backside illumination (BSI) sensor technology. However, adjacent markets like automotive imaging – where cameras are taking on guidance and object detection roles, in addition to the traditional adaptive safety and monitoring applications – are cited to grow at very high rates. Medical imaging applications are also intensifying to drive new technology adoption for non-visible imaging or hyperspectral imaging. Wafer-level optics and packaging enable small biometrical devices, which is an application segment that is also likely to grow.
The 3D imaging market and applications are booming, and are steering technology and innovation. The need to be able to scan, identify and measure parcels for logistics companies has skyrocketed, because of the popularity of e-commerce. Other areas that will see a fast rise in the deployment of imagers, both 2D and 3D (or even combined 2D/3D) and multispectral imaging solutions, include commercial drones that will enable farmers to inspect crops remotely to both minimise the use of chemicals and maximise yield by treating affected areas, as opposed to entire fields. The need to reduce the size, weight, power and cost is critical for success in these applications. Some robotics and even IoT applications are expected to see high growth that can benefit from industrial sensor optical modules, or sensor-fused 2D/3D developments.
What technology challenges do sensor companies face for the industrial market?
A challenging request from camera and vision system customers serving the industrial markets is to reduce product price points. This is largely thanks to the emergence of new and aggressively priced competitors in a still fairly fragmented market.
Next-generation products need to offer application-level (and sensor-level) cost reduction through smaller optics and camera housings. They are required to scan, identify and read codes, or inspect and measure objects in factory automation, logistics, and retail applications, with higher levels of accuracy and at higher throughput rates, to reduce the cost of ownership with significant improvements in productivity.
One trend in industrial image sensor developments to respond to the market requests is the drive towards smaller pixel technologies with the necessary features like global shutter and high-speed outputs. Pure play image sensor semiconductor fabs serving the 'fabless' industrial CMOS sensor manufacturers, are being forced to implement many of the techniques introduced to shrink consumer pixels without sacrificing signal-to-noise ratio.
E2v is playing its part in this race for smaller, lower noise, global shutter pixels, and announced at Vision in Stuttgart last November new product families for 2017 that feature currently the world's smallest (2.8µm) global shutter pixel products for industrial imaging. In pursuit of similar application cost-reduction goals, some standard consumer sensor/processor interfaces are being adopted on next-generation industrial image sensors like MIPI, for example, which was originally designed to reduce complexity and offer multi-sourcing and interoperability features in smartphone cameras.
Gareth Powell has more than 30 years of experience in the semiconductor industry. He has been instrumental in the launch of the e2v portfolio of area scan CMOS sensors.