One of the companies exhibiting for the first time at last year's Vision show in Stuttgart, Germany was Chinese firm Hikvision. The name might have been new for visitors to the European trade fair, or even those working in the machine vision industry in general, but anyone knowledgeable about the security market will be aware of Hangzhou Hikvision Digital Technology. In 2015 it was ranked number one supplier of video surveillance equipment globally, accounting for 19.5 per cent global market share, according to IHS Markit, and 30 per cent share in China, Shawn Huo, general manager of international business at Hikvision, told Imaging and Machine Vision Europe. In 2016 the company generated revenue of $4.67 billion and has more than 20,000 employees; it has 35 branch offices in China, with its headquarters in Hangzhou, and 29 offices outside China in 150 countries.
The company was established in 2001 building video compression cards based on the H.264 algorithm. The big selling point of the video compression technology was its efficiency. Video took up less space when stored. In 2006 Hikvision expanded to producing CCTV cameras for surveillance and other vertical markets such as healthcare and traffic. Then, it began planning to diversify with what would become Hikrobot; it's this subsidiary that contains the machine vision product line offering industrial cameras, vision controllers, lenses, software and smart cameras. The other two segments of Hikrobot are mobile robots for use in warehouses and other areas, and industrial unmanned aerial vehicles.
Huo explained that in order to find a new growth point while at the same time focusing on the company's core competency of video technology, Hikvision decided to expand to other business fields based on vision technology.
Machine vision is a logical field for Hikvision. One of the advantages of being the number one global video surveillance equipment supplier is the economies of scale the position affords when it comes to sourcing image sensors and lenses. Hikvision is Sony's largest image sensor customer outside of the mobile phone sector; it sold around 60 million cameras worldwide last year, with a big proportion of sensors coming from Sony, although it also uses On Semiconductor and other suppliers. 'We have a good relationship with all major sensor vendors,' Huo said, 'which means we always get the latest technology and support on price, delivery and technical support.'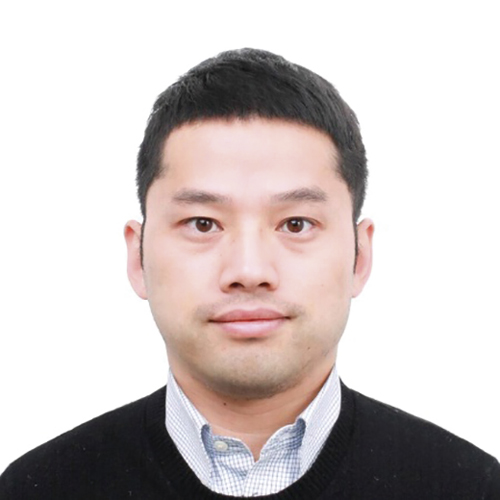 Shawn Huo, general manager of international business at Hikvision
Hikvision's machine vision product line includes area scan models offering a choice of CMOS and CCD sensors, USB3 Vision and GigE Vision interfaces, and global and rolling shutter versions. There's a line scan model, a 3D camera, industrial smart camera versions and a smart camera with a Movidius VPU platform for parallel high-speed image processing. Resolutions range from 0.3 megapixels to 29 megapixels and the cameras use sensors from Sony, On Semiconductor and others. In addition, Hikvision supplies a range of industrial lenses, including telecentric options, as well as an industrial vision box with Intel quad-core 1.91GHz processor and integrated GPU.
Hikvision has a world class lab for audit testing and certifying equipment, and has partnerships with organisations to ensure its products reach a high level of quality assurance. Another advantage of being such a large company is that Hikvision has an extensive R&D infrastructure, both for hardware and software. It has around 10,000 employees working on R&D and every year spends six to seven per cent of its revenue on R&D, Huo stated. 'We are a technology-oriented company,' he said. 'We believe that technology is the future to make the product suitable for the market.'
It has set up an R&D institute specifically for deep learning, artificial intelligence, big data and other advanced technologies, the output of which can be shared throughout its divisions and the technology adopted in its product designs. Huo remarked: 'The market – as shown by our stock price – has high expectations for us, because it feels that we are holding the AI algorithm, we are strong in hardware and we are holding a big advantage in terms of our video data. This translates into the idea that Hikvision is one of the important players in AI.'
Hikvision ranks as one of the key AI players in China, according to Huo. 'That [expertise in AI] will also help us to extend our business in factory automation, because for barcode reading and other vision tasks, deep learning is quite important to provide good solutions. These are quite different to earlier solutions; it will be the future, we feel.' 
China and globalisation
China is one of the most promising markets for machine vision. It has a strong manufacturing base coupled with growing levels of factory automation, and European and American vision suppliers see China as a key country to sell into. Huo noted that mobile phone production is one big reason why China is such a strong market for machine vision. He added that the Chinese government is promoting the upgrade of manufacturing plants to fall in line with smart factories or Industry 4.0, and that the vision system is one of the key components to achieve this. 'The Chinese machine vision market is still very young, but because of the government policy and the requirements in improving quality in products, it is good timing for upgrading manufacturing capabilities,' he said. 'Vision is one of the key factors to make this happen.'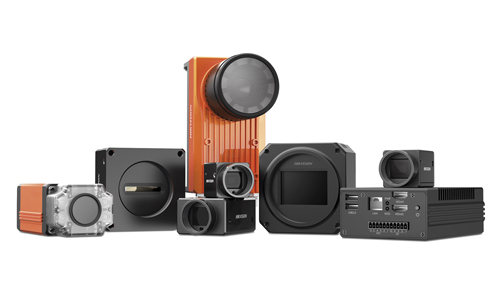 Hikvision's machine vision product line offers area scan and line scan models, a 3D camera, smart cameras and an industrial vision box
Huo pointed to trends like 3D and embedded solutions as being used more in the future for machine vision applications. With this in mind, Hikvision has developed a new board-level camera with IMX178 sensor and a 3D camera using line laser technology, both of which will be released in early 2018. The firm is also introducing a new series of products integrating Sony sensors (IMX226, IMX183, IMX253, IMX250, IMX267, and IMX304) in Q1 and Q2 2018, with GigE, USB3.0 and 10GigE interfaces.
Huo concluded that Hikvision is aiming to be an important player in the machine vision market. 'We already have experience in the CCTV industry. Over the last 10 years we have expanded our business to overseas, outside China.' He said the firm will listen to its customers in order to make products to meet their requirements. 'By doing this, we will grow with our customers together.'