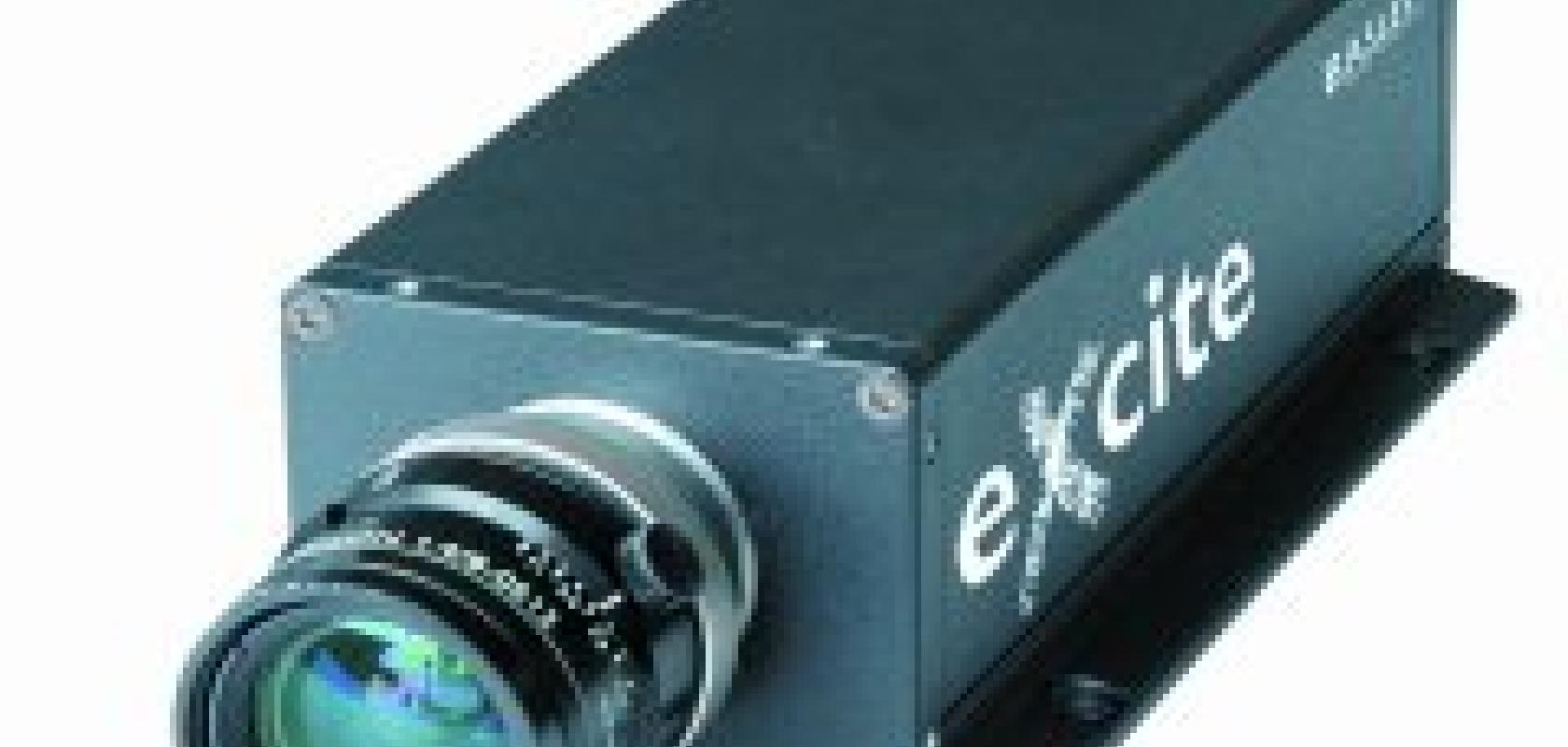 It has been a busy 18 months for Basler, with the move into smart cameras, significant revenue increase and a huge development project to create a next generation line of cameras based on IEEE1394b and GigE Vision interfaces, as well as meeting the GenICam standard.
Basler has been one of the bigger names in the vision market for several years now and, since we last looked at the company back at the end of 2004, the business shows no sign of letting up in its quest to become the leading global supplier of digital industrial vision cameras.
The company has continued to grow at a rate of more than 25 per cent year on year – a rate that many businesses would long to achieve. According to Hardy Mehl, marketing manager at Basler Vision Components, much of that growth has been driven by major investment in new products, sales structures and brand building.
'After carrying out extensive market analysis and talking to our customers, we saw that there were two major product trends emerging,' says Mehl. 'The first was that components were becoming more and more integrated – in particular the camera, the frame grabber and the PC were all merging into one product. Secondly, we saw an uptake in easy-to-use and lower-cost interfaces, such as FireWire.'
As a result of this research, the Basler team began a 12- to 18-month development period, culminating in the launch of the eXcite family of cameras late last year.
'The eXcite is a flexible, high-performance intelligent camera,' explains Mehl. 'It's a fully programmable smart camera with an open hardware platform, allowing customers to write their own code and load it to the camera. It's aimed at professional users and programmers with experience in Linux and C++. If you have that sort of experience, then the flexibility and processor performance that these cameras offer means your options are just about limitless. On top of this, the eXcite is compatible to third-party vision libraries, such as Halcon from MVTec.
'Since we launched this product last year, we have been working with customers on design-ins across a range of applications, such as automotive, motion analysis, traffic and the bottling/food industry,' continues Mehl. 'We are looking forward to the volume of business picking up in the second half of this year.'
Alongside eXcite, the greatest level of product development has been in two families – Scout and Pioneer – which together boast almost 40 different models, all of which will be available in the second half of this year. It certainly has been a busy time for Basler.
The Scout family has 1394b (FireWire) and GigE interfaces, and was developed in response to market demands for easier to use and lower cost solutions.
'We had enjoyed success with our earlier FireWire models (1394a), and had begun to make inroads into the analogue replacement market,' says Mehl. 'Everyone is talking digital right now, but analogue cameras are everywhere and are still being sold in significant numbers. This is largely because they are often cheaper and don't suffer from the cable length limitations of FireWire.
'So, the development of the Scout family was all about creating a new design at a very good price/performance ratio – a ratio that would challenge analogue. Also, the addition of the GigE Vision interface removed any limitations on cable length. Importantly, in the interests of communicability, we ensured that the products were 100 per cent GigE Vision-compliant, and also GenICam-compliant. In fact, as a company, Basler has been very closely involved in the development of both of those standards. GenICam is particularly important – especially for the customer – as it means that whenever a system is altered or upgraded, the customer will no longer have to invest in a new software interface every time.'
The Pioneer family incorporates high-performance Kodak sensors and features only a GigE interface. Its footprint is very small – one of the smallest to incorporate such high data-rate sensors.
'Together, these two families provide any potential customer with a great deal of flexibility,' continues Mehl. 'For example, every camera in these two families has exactly the same footprint and software interface, making all them interchangeable.'
Alongside area-scan and colour line-scan CameraLink product launches last year, Basler has introduced something in the region of 50 new products in the past 18 months alone, and more launches are planned for later this year. Customers who have demands for different cameras benefit from Basler's wide variety of products by saving time searching for suitable products.
Mehl has also been monitoring global trends. 'In terms of geographical growth areas, Asia is buying more vision products than ever, particularly countries such as Taiwan, China and Korea,' he says. 'This is largely down to the massive growth in manufacturing sites that have sprung up in recent years, and also the boom in markets such as flat panel display (FPD) manufacture. These products, in particular, require a high level of inspection, which is good news for vision suppliers like us.
'This growth in Asia has had an effect elsewhere, though. The US market is still growing, but the rate of growth is now one of the slowest in the world; we think this is because a lot of factory floor applications are moving to Asia for the cheaper labour.'
In terms of application areas, Mehl sees the aforementioned FPD market as one with still more potential, and he believes 3D measurement will become more popular in the coming years. 'We can also see non-machine vision applications increasing,' he says. 'Upcoming markets include traffic and surveillance, and the medical/life sciences sector. These are both very small markets at the moment, but they are growing faster than any other.'
Mehl is optimistic about the future for the vision industry. 'The digital camera market is growing at a rate of 10 to 15 per cent a year, and the market is certainly becoming more mature,' he says. 'Companies are getting larger, and that has knock-on benefits for the customer, since more effort can be put into improving reliability and achieving higher quality products. We have invested a great deal in recent years in positioning our brand as one that equates to quality and reliability, and our R&D investment puts reliability as one of the top requirements of any new product. Our whole organisation is thriving for continuous improvement to increase efficiency and product quality day by day.
'Yes, there has been some consolidation, such as Dalsa/Coreco and JAI/Pulnix, but there are also many new companies emerging all the time, so I don't think the number of players will shrink in the years ahead. New companies can gain market share if they have innovative technology or, as we have seen from emerging Asian companies, if they can enter at a low price-point. I guess we will see mid-size companies disappearing in the future and the competitive landscape will be dominated by a few large camera companies and many small niche players.
'These consolidations sometimes create problems too. For example, if two competing distributors each held the rights to distribute one of the two brands that have now joined together, there will be some fallout.'
Looking ahead, Mehl predicts Basler and fellow component suppliers will need to stay alert. 'Camera costs are coming down by around 10 to 15 per cent a year, and that's a significant drop,' he concludes. 'We are going to need to remain competitive. So, as well as growing our worldwide sales organisation, fostering our brand awareness, developing new technology and new products, we are going to have to keep a close eye on our cost structure. Our goal is to become the largest supplier of digital industrial vision cameras in the world.'
If this period of rapid growth for the company continues in the same vein, who would bet against that becoming a reality sooner rather than later?