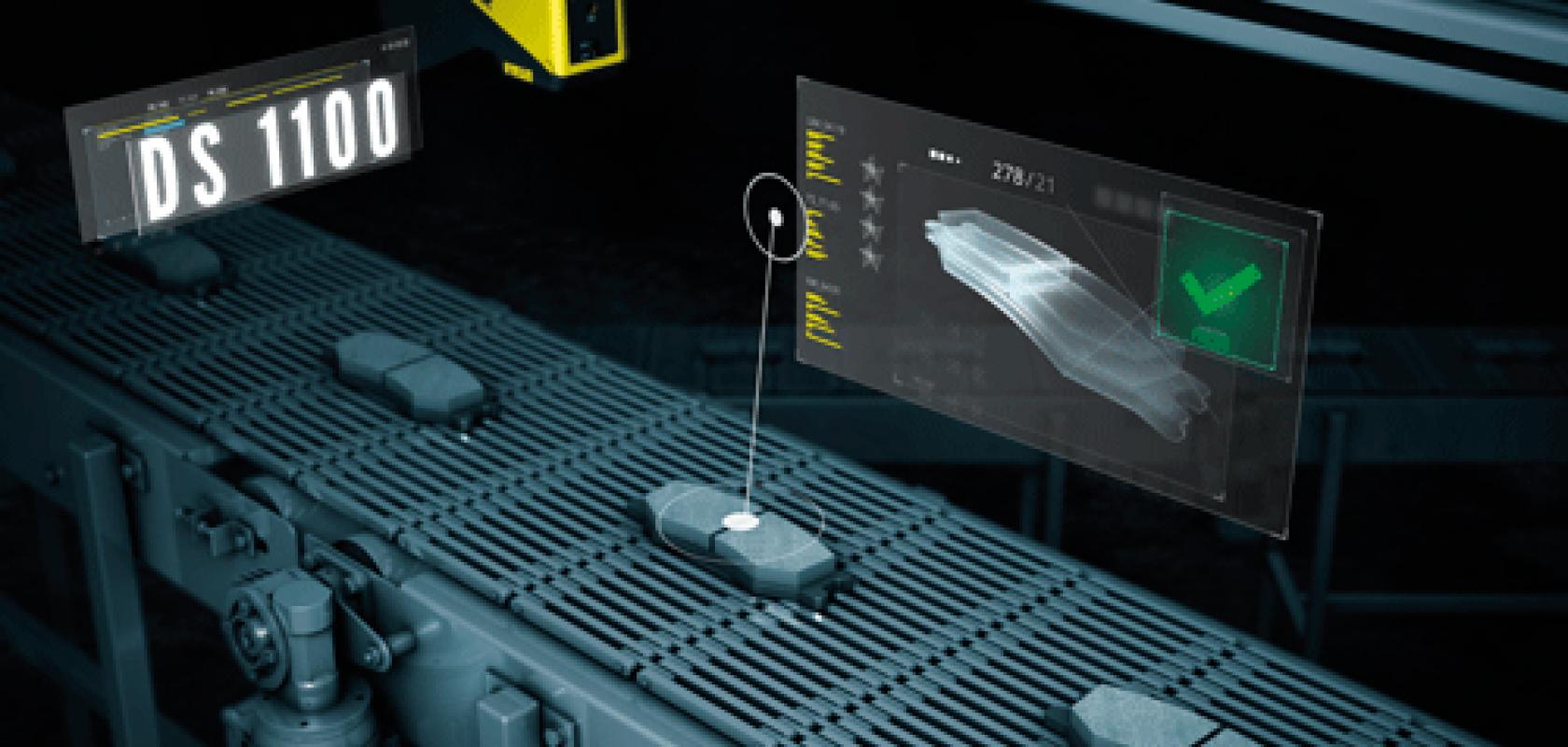 In the last year, Cognex has acquired no less than five companies: three 3D vision firms, demonstrating Cognex's intent to play a larger role as a 3D imaging technology provider; Webscan, a maker of barcode verification solutions; and Vidi Systems, a Swiss image processing firm that develops deep learning software.
The 3D vision acquisitions, in particular, reflect a growing acceptance of 3D technology in factory automation, a sector that is expected to be valued at $2.13 billion by 2022, according to market research firm MarketsandMarkets. In the last year Cognex also launched the In-Sight laser profiler, which operates by laser triangulation to generate a 3D profile of an object.
Cognex is one of the leading suppliers of machine vision equipment, with annual revenue in 2016 of $520.75 million. The company was founded in 1981 by Dr Robert Shillman, at that time a lecturer in human visual perception at MIT. Today, the company has shipped more than one million vision-based products, which represents over $4 billion in cumulative revenue since the company's origins.
Cognex serves most vertical markets within factory automation; its two largest areas are automotive and electronics. In addition, two growth sectors for the company are logistics and mobile barcode reading for applications including parcel delivery, field service and warehousing. In 2016, its fastest growing region was Asia, led by growth in China and Korea.
The company introduced its first 3D imaging system about five years ago, a sensor based on laser line profiling. 'We entered the market with a relatively high end, flexible product based on Cognex VisionPro software,' commented Brian Nachtigall, Cognex's director of 3D product marketing. 'With that product, we have experienced significant growth and have been able to solve a lot of demanding applications.'
He added: 'The market penetration of 3D technologies is just now starting to pick up and customers in the market seem to be ready for it. It's a good time to be making investments in 3D.'
Cognex acquired Spanish 3D vision software firm Aqsense at the end of August 2016 and followed that in October 2016 by buying EnShape, a German 3D camera maker that uses structured light to capture 3D images. Then, in November 2016, Cognex purchased Boulder, Colorado-based Chiaro Technologies, another supplier of area scan, structured light technology.
Cognex's current 3D offerings are based on line scan technologies, where either the object or the sensor has to be moved to build up a 3D profile. The acquisitions add area scan technologies to Cognex's portfolio, whereby a pattern of light is projected onto the object and the distortions in the light are recorded as a 3D image. The technique captures a 3D snapshot of the object under inspection, which in some ways is a simpler 3D imaging method than triangulation.
'Snapshot imaging is a growth segment in the 3D market, and the acquisitions we've made in the past year equip us with the technology and experienced engineering teams to develop even more sophisticated 3D solutions,' Nachtigall remarked.
Cognex's recently launched In-Sight laser profiler is an intuitive 3D sensor that is easier to set up and use than the firm's full 3D system – the full 3D imager is based on 3D VisionPro software, whereas the In-Sight laser profiler uses the company's In-Sight EasyBuilder software. With these offerings, Cognex has the tools to solve more complex projects requiring technical expertise, in addition to more straightforward profiling applications.
In some instances 3D vision can be more complex than 2D vision, but 3D can make more sense financially, if it eliminates the need for precise fixturing or some of the mechanical requirements necessary for a 2D inspection, especially where the features of the object make lighting difficult. 'All things being equal, if a 2D solution is less expensive than a 3D solution, people will probably use 2D,' Nachtigall said. But by creating a more intuitive user interface to acquire and interact with 3D data, Cognex is creating more favourable conditions for 3D applications. 'Over time, as we develop the hardware and software to make 3D more accessible to users, it will gain traction in the market,' he added.
'You'll see 3D vision becoming easier to use and more broadly accessible, allowing new applications to be developed,' Nachtigall continued. 'For example, many applications involving robotics are challenging to engineer with 2D, but simpler and more robust with 3D.'
Cognex will be developing future products based on the area scan techniques from its recent acquisitions. 'Area scan technology will open up more of the market, because it will allow customers to demonstrate and evaluate a project quickly,' Nachtigall said.
Evaluating a project with a line scan profiler requires a motion stage and an encoder, which is relatively straightforward but needs some setup. 'People do that often, our sales channels are very used to doing that, and we can help customers to evaluate their projects using line scan 3D,' said Nachtigall. 'That said, the ability to simply snap an image of an object without having to set up the motion, makes the barrier to doing an initial evaluation a bit lower.
'In the last two years there have been many 3D products and solutions demonstrated at trade shows,' he added. 'Customers are asking about 3D technology more frequently than just two years ago.'
The Vidi Systems acquisition adds a technology that Nachtigall thinks will be important to Cognex in the future. Vidi Systems' software is based on deep learning, a relatively new method for analysing images based on artificial intelligence. The algorithms can solve complex machine vision problems by training a machine to inspect parts with variations and defects, even when those variations are too many to predict. 'This technology gives us powerful tools to expand the inspection market,' Nachtigall said. 'We will find new applications for the Vidi Systems technology across the industries we serve.
'When we look at the factory automation space, we see a lot of healthy growth,' he said. 'The technology gained through our acquisitions will be integrated into future products to solve a wide range of current and future applications.'