Investment in IP pays off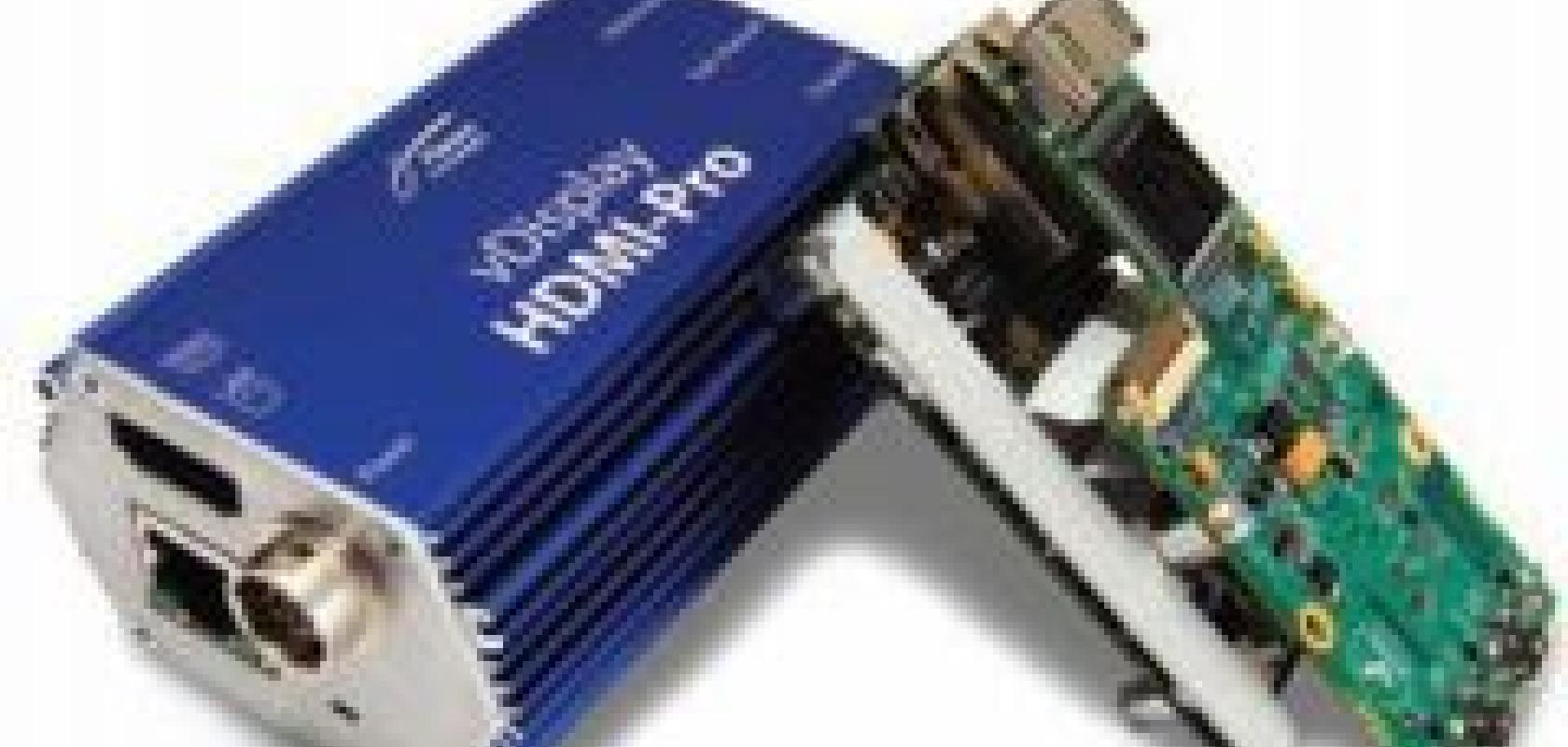 The vision industry is still relatively young, and Pleora Technologies itself has only been in existence since 2000. Such is the impact the company has made in a short space of time, though, that it feels like Pleora has been around forever. Pleora originated in Ottawa, Canada, when George Chamberlain and Alain Rivard, who had previously worked together, felt that IP technology had reached a point where the real-time transmission of high-quality video was a possibility worth exploiting.
In the run-up to the company's first prototype release in 2002, Chamberlain and Rivard spent a couple of years working hard on the technology, and scrambled together some money from a range of private sources and development contracts. They did so without having to resort to venture capital investment, which was unusual for a technology company in Ottawa at the time.
The pair were soon ready to launch their first prototype, the iPort PT-1000 CL, a device that converted Camera Link video for transport over an IP network.
Robert Lee, who has recently joined Pleora as vice president of sales and marketing, picks up the story: 'George turned up with the device at Vision Show West in 2002,' he says. 'It generated a lot of interest immediately, and attracted some press attention in the months that followed. Sales followed very quickly after that point.'
As part of this initial marketing drive, Chamberlain realised that, in order for users to get the best from his product, there were elements of education, evaluation and customisation that were required. It became clear that Pleora would have to be much more than a product company; it would have to be a solutions company.
So, at the time, Pleora was among the first companies in the world to develop its own protocol for the reliable transmission of video over an IP network. A year later, in 2003, Pleora co-founded what was then called the GigE Vision Standard Initiative. 'The objective was to find an open transport platform for using GigE for vision applications,' says Lee. That initiative went on to become the GigE Vision standard, ratified and announced by the AIA in 2006, and now accepted industry-wide. Pleora is still represented on the GigE Vision standard board.
Within a few years, Pleora began to gain recognition for its shrewd business acumen, picking up a Frost and Sullivan product innovation award in the process.
'Machine vision was certainly the earlier driver for our technology,' says Lee. 'More than that though, it has been about cost. Right at the very beginning, we sought to use an existing low-cost IP network as an alternative to laying yards of Camera Link cable. Of course, over time we have come to realise many more benefits, such as the ability to transmit video over much longer distances than Camera Link would allow. There are also the networking capabilities, which allow multiple sources over a single network, with images able to be seen in multiple viewing areas.'
Previously, the technology has focused principally on moving uncompressed video over IP, but more recently Pleora has begun looking at compressed video and this has drawn attention from the broadcast and military industries. This is an example of how customer demand has led Pleora into many more markets, way beyond machine vision.
'We do market our technology across a range of vertical sectors,' says Lee. 'Our website is designed in such a way that anyone from a given market sector can find how our technology benefits them specifically, but essentially it is a horizontal technology that can be applied in a number of different ways.
'Indeed, though we do work with camera manufacturers, many customers now are design engineers, who are looking to build the technology into a very specific solution. We'll talk them through what the technology can do; we'll discuss how it applies to their particular application. Then, we'll develop a solution with them before finally launching it into commercialisation. Our technology can then be embedded in their technology. This might be in the form of an IP core, but more often than not it will be a board that we'll sell to them.
'Beyond that, there is an ongoing relationship with the customer in terms of maintenance and product development, so we stay with them long after the initial solution has been handed over.'
Robert Lee, vice president of sales and marketing at Pleora.
In an industry that still has its fair share of catalogue and component companies, Pleora has never been a 'transactional' company. 'Our success is driven by a very tight relationship with our customers,' says Lee. 'We agree to take on a particular aspect of their product design so they can focus on their core competencies. That means we have to be very capable on both design and maintenance, to ensure that relationship continues.'
Pleora's competition, according to Lee, is from those companies who choose to develop their own interface, where they perceive that they can cut costs by doing so. 'Usually, though, we'd be able to develop something quicker and more efficient and effective than they'd be able to manage on their own,' he says, 'largely due to our ever-growing experience and expertise in this field. Also, we provide maintenance, which "build your own" options tend to overlook.'
In terms of the future, the emergence of 10GigE is pending. 'It's a technology that some have questioned the need for,' says Lee. 'As far as video is concerned, it's a technology that is struggling to find an application. However, as sensors become more demanding, and multiple sensor applications become more widespread, there will be a time soon when it becomes more useful. Bear in mind, it's a massive 10-fold increase in bandwidth, which is a huge leap from where we are now.'
Pleora will also spend more time working on the transmission of compressed video. 'In the military market, situational awareness systems are becoming more and more complex, with more and more cameras,' says Lee. 'This creates demand for compression with very low latency, and that's going to be a major focus for us in the months to come.'
The company is also looking to develop a more structured approach to the way it works with OEM customers, so that there is a clear path through from first approach to commercialisation. 'We want to add more value as the customer goes through this process,' says Lee, 'and also reduce the time taken to reach the end-point.'
Having been in at ground level with the development of the GigE standard, Pleora will continue tracking the development of this standard, and its possible 10GigE successor. From the very first Camera Link product, Pleora has moved on to develop solutions for taking in video from a range of sources and transmitting it over IP. Integrators are provided with an SDK and drivers, which enables them to customise what happens to the video at the other ends, ensuring that what Pleora provides is a complete end-to-end solution.
To conclude, Lee reflects on the current economic conditions. 'A lot of our product ends up in applications such as flat-panel display and semiconductor industries,' says Lee. 'What a lot of people forget is that these have always been cyclic industries. They will come back, and when they do come back, we will all benefit.'