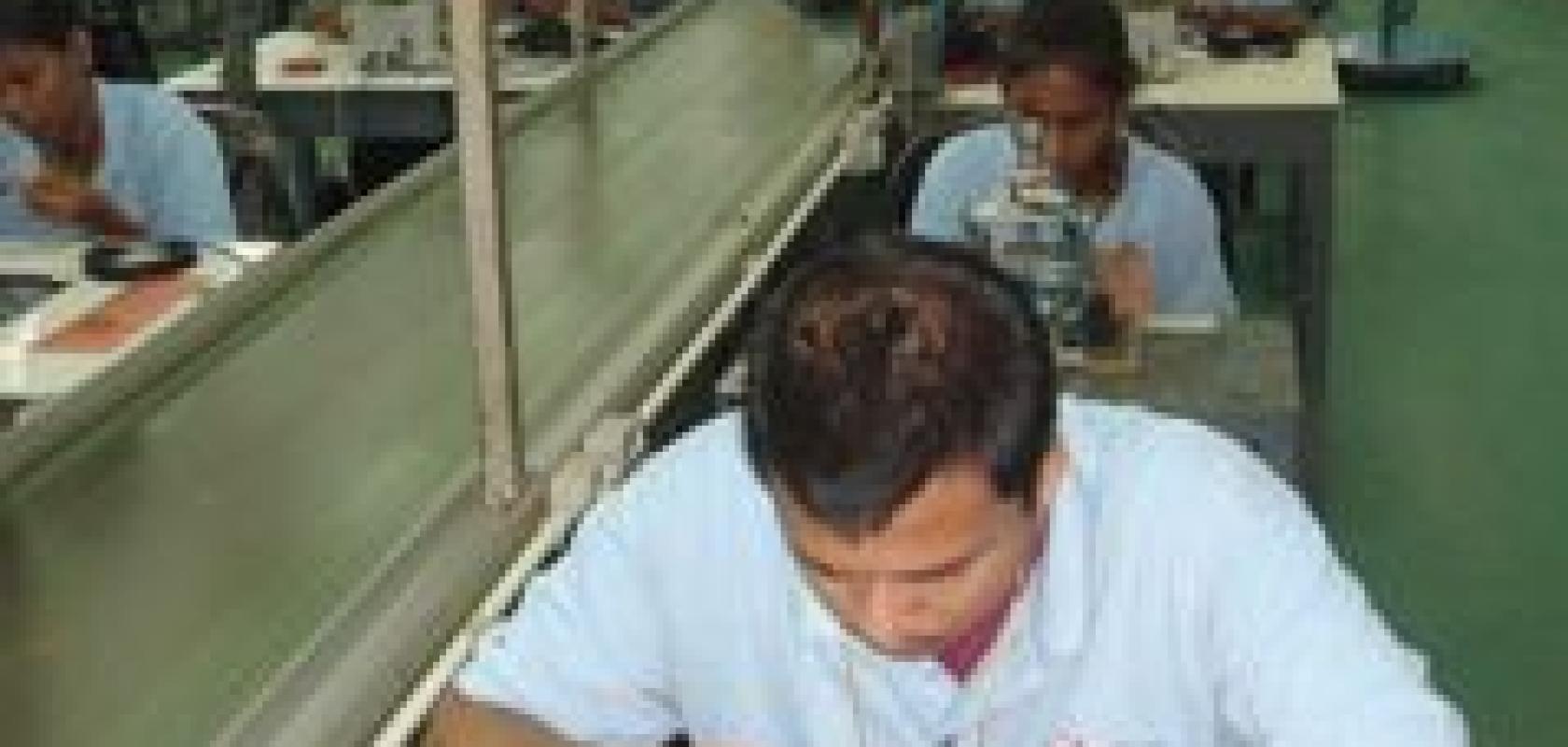 Alysium-Tech was formed in 2004 by Matthew Simons, who had previously been working for a large Japanese multinational, Sumitomo Electric, running their central European operation from Germany. When Sumitomo decided to withdraw from the digital cable market, Simons saw that it would leave a gap in the market, and set up Alysium-Tech, initially as a manufacturer's representative for Hitachi Cable. 'I wanted the company to be independent from Hitachi – or whoever else we might represent in the future,' says Simons, 'so that I was able to operate it the way I wanted to, rather than adhering to the corporate structure of a multinational several thousand miles away – or be the victim of a global strategic decision that is not in our customer's best interests.'
Taking advantage of the contacts he'd built up over a decade in the digital cable business, Simons ensured that Alysium-Tech hit the ground running. Very quickly, customers called upon the company's expertise in the value it could add to the development and design of raw cable.
'A cable on its own is only effective if it is plugged in to something appropriate at either end,' says Simons. 'So, within a year or so, we were forced into providing cable assembly – that is, adding the connectors to the raw cable – as this was something that customers did not have the expertise to do themselves.'
By 2008, the assembly part of Alysium-Tech's business had grown so much that Simons set up a subsidiary, Alysium-Tech Malaysia, run by a former Sumitomo colleague Tan Tit Hock. The Malaysian operation specifically provided the company with enhanced control of logistics and manufacturing capability. 'We wanted to influence production to a greater extent than if we chose to exclusively outsource production,' says Simons. 'We specified every aspect of the plant so we have control over the complete production process.'
More recently, the company has begun offering turnkey solutions, whereby it uses its own bespoke connector designs, rather than carrying out assembly using third-party components. Many of the products that it had on display at the recent Vision show in Stuttgart were produced in this manner, and had been developed specifically for the machine vision market.
'What we do that our competitors don't do is that we have all the capabilities in house,' says Simons. 'Many of our competitors buy in raw cable, for example. We are basically designing the cable with Hitachi resources. Our expertise comes not just from machine vision, but from all sorts of cable applications, such as automotive, medical and industrial.'
Simons himself is an Australian national, born in Singapore, and brought up in Africa, Europe and Asia (his nomadic upbringing can be attributed to his parents, who set up international schools). He has a degree in electronic engineering from the University of Kent in the UK, and first moved to Germany in 1996. He believes that the company's roots in Germany, Malaysia and the UK (where it has an IT office), enables it to 'adopt the best traits from each country – German reliability, Malaysian variety and versatility, and British unconventional innovation.'
The onset of increased standardisation in recent years has presented cabling suppliers such as Alysium-Tech with opportunities. 'Several years ago, we had numerous camera/frame grabber combinations,' says Simons. 'Therefore, there were many, small-run, cable assemblies. With standardisation, there has been a consolidation of requirements, and that's a good thing.
Matthew Simons founded Alysium-Tech in 2004
'However, it's important to realise that within these standards, there are nuances that allow for enhancements. We're all about optimisation, and there is sufficient scope within the standards to enable us to differentiate ourselves successfully. Indeed, the more standard the products, the more need for differentiation.
'As the market has matured, technology has become more affordable, and that has opened up new markets, which in turn leads to higher demand.' And being able to supply cable and assemblies for all of the current communication protocols means Alysium-Tech is well placed to cover developments within machine vision.
'We've been historically very strong in high-bandwidth transmission,' says Simons. 'We've always been well-known for providing extended length assemblies even in high flex designs. Our expertise in cable properties means we can squeeze extra performance – i.e. extra length – out of our cable assemblies. We are already running USB3 equivalent installations at more than the stated three metre maximum, and we're planning to introduce a passive assembly that will enable us to achieve a 10m length.'
Simons points out that Alysium-Tech is not an awards-chaser itself. 'We would rather the success of our solutions enables the spotlight to fall on our customer's product capabilities. Our aim is to use our technology to improve the capability and reliability of our customers' products.'
Alysium-Tech currently has 19 non-production employees across its three locations – Nuremberg, Germany, Kuala Lumpur, Malaysia, and Maidstone, UK – serving a worldwide customer base. It has expanded its main office in Germany several times over the course of the company's history, increasing both its assembly areas and office space. Further expansion is planned. 'We anticipate having a footprint in the North American market next year too,' says Simons. 'Closeness to the customer is very important when you're involved in customisation, which is why it will be important for us to increase our representation in various geographical locations.'
Simons is prepared for any economic instability that may lie ahead. 'The absence of predictability is predictable,' he says. 'One can spend too much time worrying about whether this will happen or that will happen, but if you have a successful business model then you should be able to accommodate whatever economic conditions you find yourselves in. 2009 was rubbish; 2010 was good, but difficult in that suppliers were struggling to keep up with demand; and 2011 has been similarly good. Looking ahead, who knows? If I could predict what the economy was going to do, then I guess I wouldn't be in the business of supplying cables!'