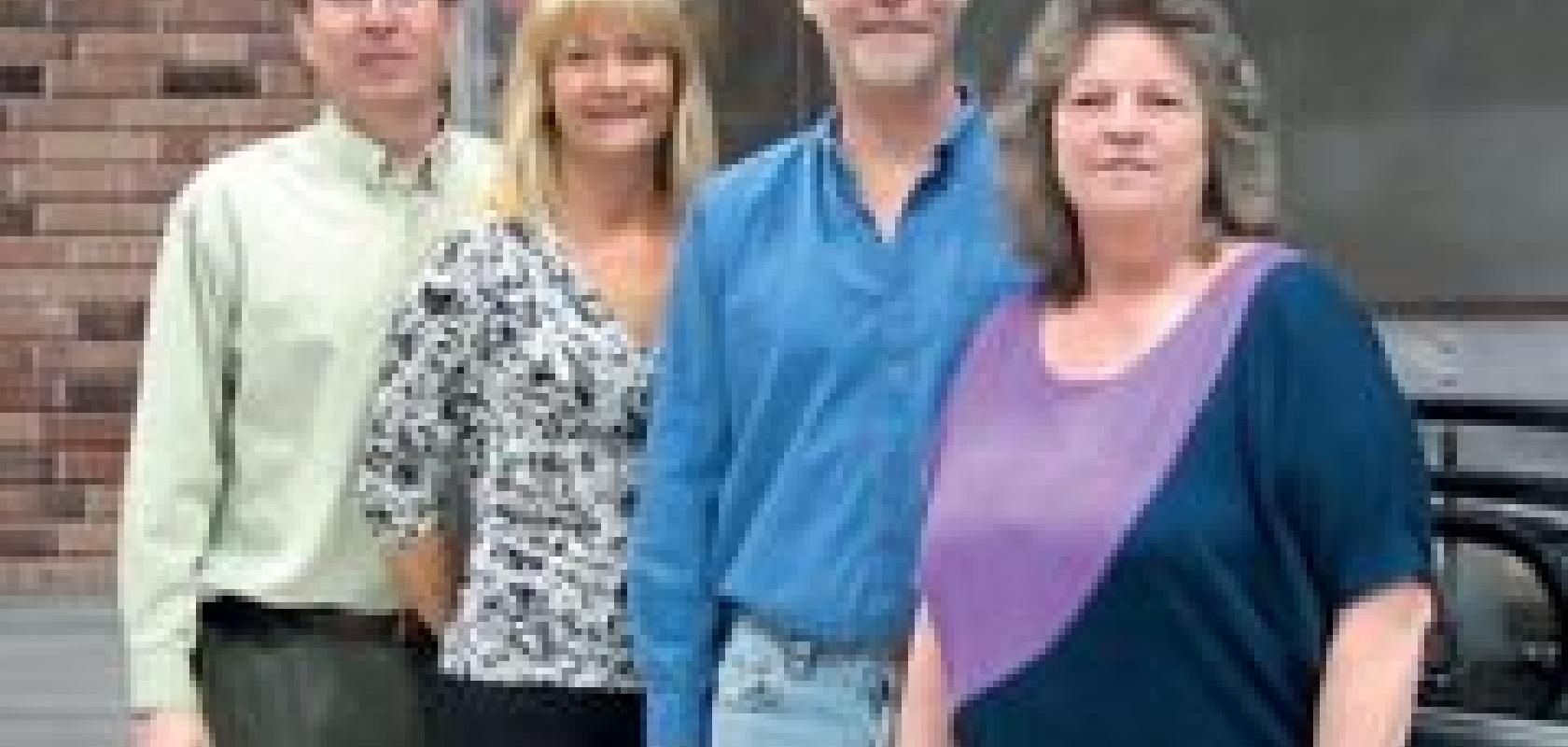 Intercon 1 has been supplying cable assemblies to the machine vision industry for 25 years – having been founded in 1988 as part of Zercom, a company that, among other things, was a specialist in underwater cameras for the recreational fishing industry.
Ron Folkeringa, who joined as business manager in 2005, recounts the early days of the company: 'When Intercon first started, everything was analogue,' he says. 'The first major step to digital within the machine vision sector was Camera Link – and, at first, it was just ourselves and 3M that provided Camera Link cable assemblies. A Camera Link cable assembly comprises a 26-position MDR connector and an 11-pair cable, and this was the first choice of assembly for the high-bandwidth market until the likes of 10GigE, CoaXPress and Camera Link HS came along.'
Cable is seen as a commodity product, but in a specialist area such as machine vision, that couldn't be further from the truth. 'Cable is the last thing that people think about,' says Folkeringa. 'That can cause trouble. For example, if it's a dynamic motion application, you're going to need an assembly that's robust, both in the termination and the cable itself.'
There have been major changes in the market during Intercon's 25-year history, including the advent of GigE a few years ago. 'GigE provided users with a midpoint between analogue and Camera Link in terms of bandwidth,' says Folkeringa. 'It also eliminated the need for frame grabbers. However, a standard Ethernet RJ45 termination might be fine for a static application, but the simple plastic latch just wouldn't be good enough for an industrial application. That's why the cable industry developed a termination with thumbscrews in order to provide a secure method of fastening the cable to the camera.'
The same is true with USB 3.0. 'Yes, you can use a standard USB 3.0 cable,' says Folkeringa. 'But it won't have the threaded fasteners that are recommended by the USB3 [Vision] standards committee. Distance also becomes an issue. Commodity-grade cable just won't go any great distances – three to four metres maximum.' And while CoaXPress is another protocol that can take advantage of standard coax cable, this is only really suitable for low bandwidth applications. 'For higher bandwidth, customers will need both a higher-quality connector and higher quality cable,' he says.
The threat of USB 3.0 and GigE may only be a mild one for Intercon 1, since most customers seek specialist cable assemblies, such as high flex solutions – i.e. where the cable is repeatedly flexed, such as at the end of a robotic arm.
'These types of applications represent a small percentage of vision applications, so it is a niche that we're servicing. However, commodity-grade cable, such as standard USB 3.0 cable, just wouldn't be able to cope with the demands of such an application,' says Folkeringa. 'We have high flex cable assembly solutions, whether it be Camera Link, GigE or USB 3.0, that are built for those environments.' Intercon also supplies rolling flex solutions for use in gantries, for example. 'A lesser cable will fail after a few hundred thousand flexes, for example. We have in-house testing capabilities using both torsional and rolling flex equipment, which allows us to test to millions of flexes. This facility also allows us to develop custom assemblies for specific applications.'
Location, location, location
In terms of structure, in 1996 Intercon 1 became part of Nortech Systems, an electronic manufacturing services company. In 2004, Intercon acquired Z&L, a Florida-company that manufactures vision cable assemblies and power supplies.
Folkeringa believes that one of Intercon's strengths is its US location. 'Around 95 per cent of our manufacturing is done here in the US,' he says. 'We're one of the last major cable assembly manufacturers in machine vision to carry out our manufacturing in the US. It enables us to offer real quick lead times, and fulfil small quantity orders, and more than half of our business is here in the US.'
Ron Folkeringa, Intercon 1 business manager
This concentration of US sales is one of the reasons why FireWire has never been a huge market for Intercon. 'For some reason, FireWire has never really been a big market for anyone here in the US,' says Folkeringa. Intercon supplies cable and cable assemblies for all the main communication protocols, and according to Folkeringa, 'there is still a surprising amount of analogue cable around – both in terms of new installations, and also in existing applications where the camera manufacturers no longer offer supporting accessories'.
GigE continues to be the growth market thanks to Cat6 and Cat6a, while for Intercon Camera Link has 'levelled off'. 'We're starting to see some growth with USB 3.0 as well,' says Folkeringa.
Intercon's route to market is via distribution, and the company has more than 30 distributors worldwide. 'They do a fantastic job for us in promoting our product and getting it out there,' says Folkeringa.
So, why should customers come to Intercon for their cabling needs? 'If it's a demanding or dynamic application, or if it's a severe heavy industrial environment, then you're going to need a specialist like us,' says Folkeringa. 'We also have unique and robust terminations that are essential for applications such as aerospace, where they operate in a vacuum chamber. We're now developing a 38999 connector that has a complete seal as it exits the chamber, to offer complete protection against ingress from whatever is in the environment in which the application is located.
'Another example of niche requirements is where the cable might need to exit the camera at right angles, where space is at a premium.'
Intercon is based in Minnesota, with manufacturing carried out in Wisconsin, and employs around 70 people. Being part of Nortech Systems, Intercon benefits from technology developed by its sister companies, while also being able to supply cabling solutions to the niche markets that these sister companies serve. 'Through this cooperation, we've been able to get into aerospace and the medical market,' says Folkeringa. 'We're seeing a lot of medical applications.'
Looking ahead, Folkeringa believes the market is maturing: 'New technologies such as USB 3.0 and GigE are creating lower price points for people to enter the machine vision market,' he says. 'Costs are coming down not only on cameras, but on cable assemblies too. This increased price sensitivity makes it a challenge for everyone involved in vision. Manufacturing here in the US, we're able to apply a lot of lean principles to our manufacturing process, which helps us to remain competitive.
'We'll also see a lot more fibre optic applications. USB has its length limitations, so I see fibre optics making a move there, as fibres are becoming less expensive and more durable.'