Gregory Hollows, director of machine vision solutions, Edmund Optics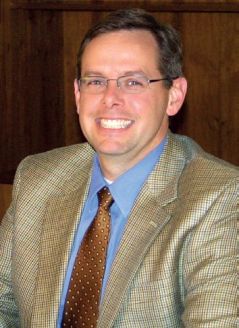 How did you come to be part of the imaging/ machine vision industry?
Initially, I developed organically at Edmund Optics. Edmund Optics, as an organisation, works very hard to develop its personnel to meet the growing needs of technical markets. When I joined the company 14 years ago, Edmund Optics was beginning to develop a strong line of products for the imaging and machine vision industry. I enjoyed the diverse nature of the applications in which imaging products are utilised. It was, and still is, very rewarding to help customers solve demanding imaging applications. This is where I developed my passion for the industry that still burns today.
How do you convince customers that they need machine vision?
It is through gaining a thorough understanding of the industries in which the customer's products are needed or with which they are associated. Having this domain expertise is one of the best ways to help customers understand how imaging and machine vision can benefit them and their company. This appreciation of market needs also carries over to the development of products that more directly address the specific needs of vertical customer segments, which in turn, allows for easier adaptation of imaging technology.
What role does Europe have in the development of machine vision?
Maximising the capabilities of imaging technology has always been one of the strengths of the European market. The overall customer base in Europe has a strong understanding that in order to build the most robust systems, all of the components that are utilised need to be considered correctly. This not only allows for very reliable solutions, but also produces solutions to problems that previously were unachievable. Additionally, these efforts help to drive the next round of product development in the industry.
What do you see as the major growth sectors?
From an industrial point of view, traditional factory automation and semi/electronics inspection will continue to be strong areas of growth. However, the areas of robotics, biometrics, biomedical instrumentation, intelligent traffic solutions, automated warehousing/ logistics, and imaging integrated into automobiles should see tremendous growth in the future. We will also see an increase in imaging being utilised in the everyday consumer experience. Imaging will make its way into our personal lives from appliances to video calling, such as Skype and FaceTime, to our everyday shopping experiences. Much of what we have seen in futuristic Sci-Fi movies like Star Trek and I, Robot, could be reality in our life time.
What do you see as the most important technological challenges facing the industry?
Meeting the full expectations of the customers and end users of imaging technology could become difficult as we approach or hit the fundamental laws of physics limits of the technologies. The semiconductor industry has been dealing with these issues for a long time. As they have done, we will need to become creative in developing new materials and adjacent technologies to continue advancements into the future. Continued out-of-the-box thinking will be a must.
What do you see as being the most significant commercial change in the industry during the years ahead?
While there is imaging all around us, much of what we see in our daily lives is not very automated to this point. In the years ahead the opportunities to have true automation in our daily lives should become real. This is everything from self driving/crash avoidance systems in all vehicles at an affordable price, to personal robotic assistance, to on demand medical testing and treatment, to full immersion gaming and alternate reality experiences. The automotive industry, as well as companies like Microsoft, Apple, Google, and iRobot, have already begun making these experiences a reality and more is certainly yet to come.