Dr Olaf Munkelt, managing director, MVTec Software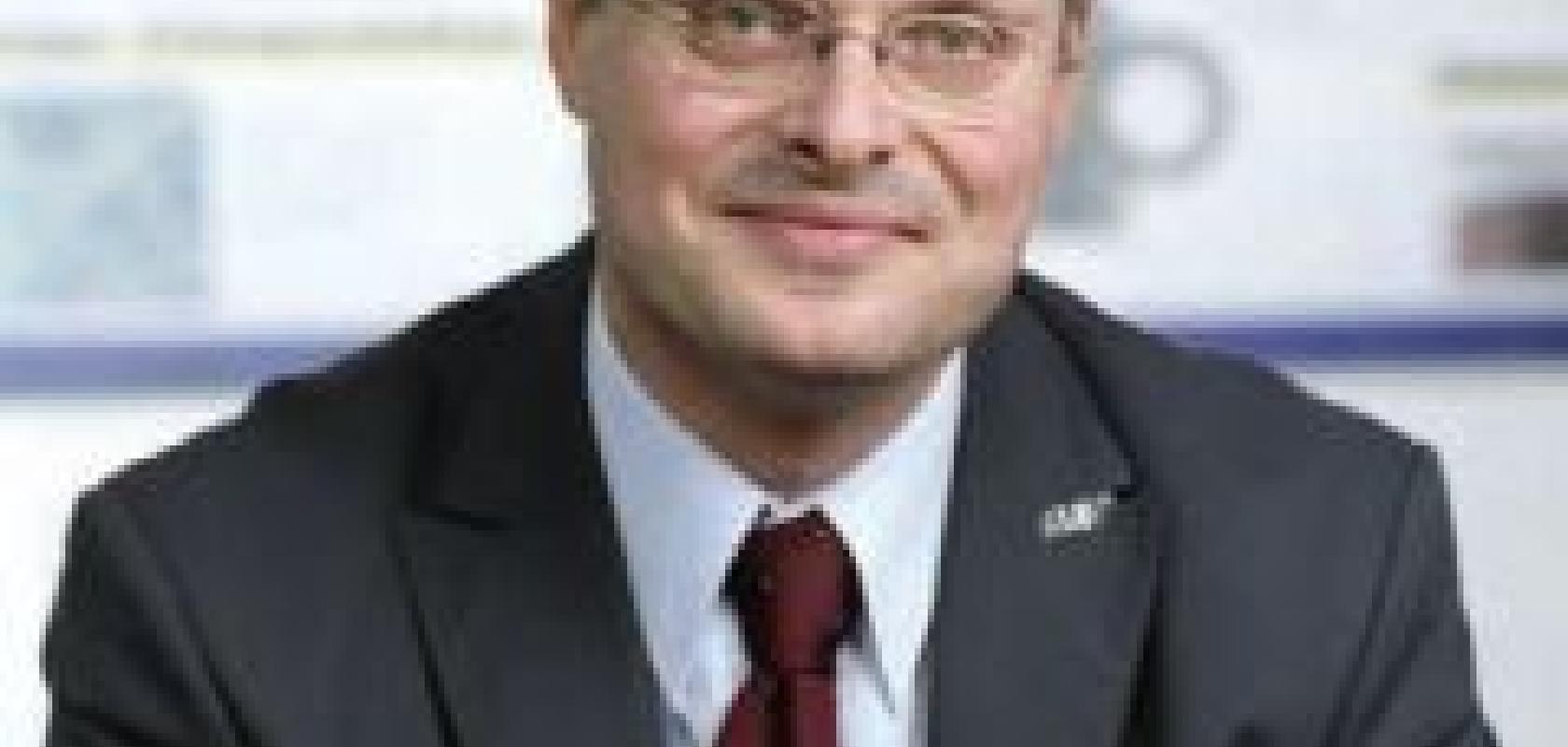 How did you come to be part of the imaging/machine vision industry?
I studied mathematics, electrical engineering and computer sciences in Karlsruhe and Munich, Germany. During my time in Munich, I published a number of papers on image processing in international scientific magazines. Following on from this, I was co-head of the cognitive systems group at the Bavarian Research Centre for Knowledge-Based Systems. During this time my work involved the transfer of research-based image processing cognition to robust software for industrial applications. In 1996, I co-founded MVTec Software, headquartered in Munich, which has now grown into a technology leader in machine vision standard software worldwide.
How do you convince customers that they need machine vision?
MVTec sees its core competence in software engineering. What we can do is to clearly demonstrate how software works. We have developed a special kit for our sales engineers to showcase simply and precisely what machine vision can do and how our software works. Moreover, we think that a close relationship between our sales engineers and our customers ensure users always know about the state-of-the-art and the new possibilities that machine vision can achieve. Furthermore, we provide case studies, technology news, and company information to the international press. This shows what machine vision is able to do for customers interested in the technology.
What role does Europe have in the development of machine vision?
The European machine vision market is a powerful promoter of the industry. Compared to the Far East, where the production of goods is important, in Europe technology and innovation is crucial. An important part of machine vision software development and also hardware development takes place in Europe. Likewise, compared to the US, European companies are generally more interested in the development of sophisticated technology, which pushes research and development for industrial needs in a powerful way.
What do you see as the major growth sectors?
Machine vision itself is a growing industry. In fact, since the crisis it is back on a two-digit growth path. This growth depends on an increasing grade of automation in nearly all production industry sectors. More and more industries adapt their production lines to automatically detect/inspect/verify their products and to provide 100 per cent control.
Machine vision is a multi-purpose technology. During the last few years, machine vision has demonstrated its remarkable short amortisation time; a recent example is within the pharmaceutical and packaging industry. Thus, it is only a question of time until other industries start implementing machine vision. Industries such as food and agriculture are following this trend, while ITS (Intelligent Traffic Systems) already plays a major role for the machine vision industry. From a geographical point of view, we find emerging markets in China more than in India and in Brazil more than in Russia.
What are the most important technological challenges facing the industry?
In particular for production, packaging and quality assurance, 3D vision and robot vision have a high growth potential in the middle term. 3D image processing brings new possibilities and new application fields to industry and beyond, for example in service robotics. 3D vision and 3D technologies especially are challenges for software engineering. The development of robust, reliable, and fast algorithms for machine vision always depends on the capacity of hardware processor design. When faster processors are released, software developers must be prepared to take full advantage of these new hardware possibilities. It is always a bit of a cat-and-mouse game, but one that has worked in an efficient way for years for engaged software developers like at MVTec to the benefit of our customers.
What do you see as being the most significant commercial change in the industry during the years ahead?
During recent years, machine vision technology has become more popular. A lot of industry sectors have discovered the possibilities of machine vision for their benefit. Thus, machine vision products have changed from a 'special' solution to off-the shelf hardware and software for the industrial and non-manufacturing mass markets. In the past engineers wrote their own code, which took a lot of time. Now, a lot of system integrators and engineers make use of standard software libraries for machine vision like Halcon, because the operators and technologies are well-proven in industry. Moreover, there is a trend towards using embedded systems like smart cameras or dedicated platform devices. High-end software can now run on these platforms, and the devices benefit the user by saving energy and space, as well as being compatible with existing production environments.