Dr Bob Grietens, CEO, Xenics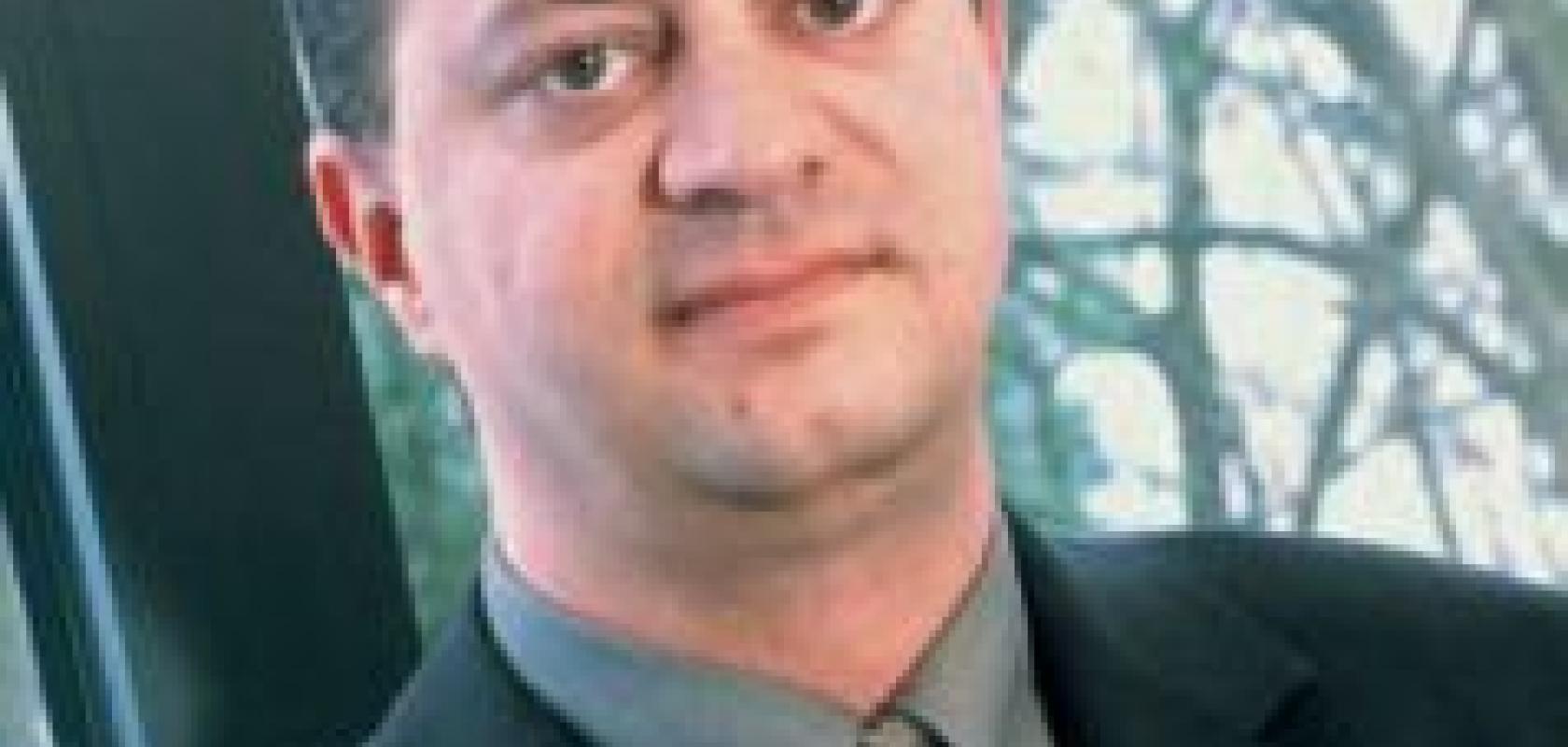 How did you come to be part of the imaging/machine vision industry?
After getting my Master degrees in business economics and in civil engineering, both from Katholieke Universiteit (K.U.) Leuven, Belgium, in the early 1990s, I discovered emerging imaging technologies and did my doctoral dissertation in microelectronics on a specific aspect of infrared light-emitting components in III-V materials. This experience provided me with a good strategic understanding of the manufacturing and development of IR detectors and emitters. Before founding Xenics in 2000, I had several career positions at the leading Belgian micro- and nano-electronics research centre IMEC, in the Business Development Department, where I administered several commercial spin-off endeavours. Xenics, too, is a successful spin-off from IMEC. It is my strong belief that infrared imaging will move to mainstream volume markets as prices continue to come down.
How do you convince customers that they need machine vision?
Many industries dealing with precision manufacturing and services engaged in industrial to consumer applications need infrared imaging, especially reliable and high-quality IR cameras, to cover ever wider business opportunities. Xenics is specialising in innovative imaging devices and systems. We are developing and marketing standard devices as well as carrying out demanding customer-specific designs. Machine vision should be based on specific application knowhow. That's our forté. We are regarded as one of Europe's leading developers and manufacturers of advanced infrared detectors and solutions from the LWIR to the visible realm. This makes it easy to convince prospective customers of the advantages of IR imaging. For new and challenging applications, we try to demonstrate to the customer that the design process itself will get them ahead in their own knowledge base to develop next-generation products.
What role does Europe have in the development of machine vision?
Europe has a very important role to play in driving the imaging and machine vision industry, and in opening world markets to these emerging technologies. One of the reasons is that Europe is faster than the rest of the world in recognising that automation is the way forward to preserve and evolve traditional industrial locations through cost reduction and automation. In this context, IR imaging is an attractive, future-proof technology to solve pressing manufacturing automation problems that are not solvable with regular machine vision apparatus in the visible realm. We need the expansion to the infrared realm. As costs come down, more and more machine vision problems will be solved with IR technology.
What do you see as the major growth sectors?
Next to the medical sector, OCT, thermal inspection of life tissue, and the like, the major growth area is industrial process control. Various advanced manufacturing processes can no longer be characterised by handling and inspection methods in the visible realm. Accordingly, there are new measurement tools emerging, based on IR technologies. Among the fields demanding IR machine vision are solar cell manufacture and food processing. These are areas where hyper-spectral imaging, a combination of imaging and spectroscopy, will make great inroads. Waste management is another promising application, according to environmental sustainability strategies. Then there is the growing need for security applications. All this is a very significant extension of machine vision outside its traditional industrial use.
What do you see as the most important technological challenges facing the industry?
Foremost is the incorporation of standard machine vision procedures and algorithms in IR technology solutions. And further cost reductions. Cost reduction is ongoing, and we are ready for it. But there are major steps remaining, as this requires volume applications. And we need mass-market customers that are ready to commit to high sales volumes. Xenics started out in niche applications. Now we are active in much broader industry segments. We are manufacturing and testing all our cameras in-house. That yields important advantages in controlling cost and assuring quality.
What do you see as being the most significant commercial change in the industry during the years ahead?
We need to convince the industry that IR imaging and machine vision are viable alternatives to traditional solutions in the visible realm. We have expanded our sales network with sales and support offices in the US and Brazil. In Singapore, we have sInfraRed Pte Ltd, which is also doing assembly work. The industry as a whole must play its role in promoting the prospect of more people using IR imaging in vast new applications.