DECLAN O'DEA Regional manager - North Europe, Cognex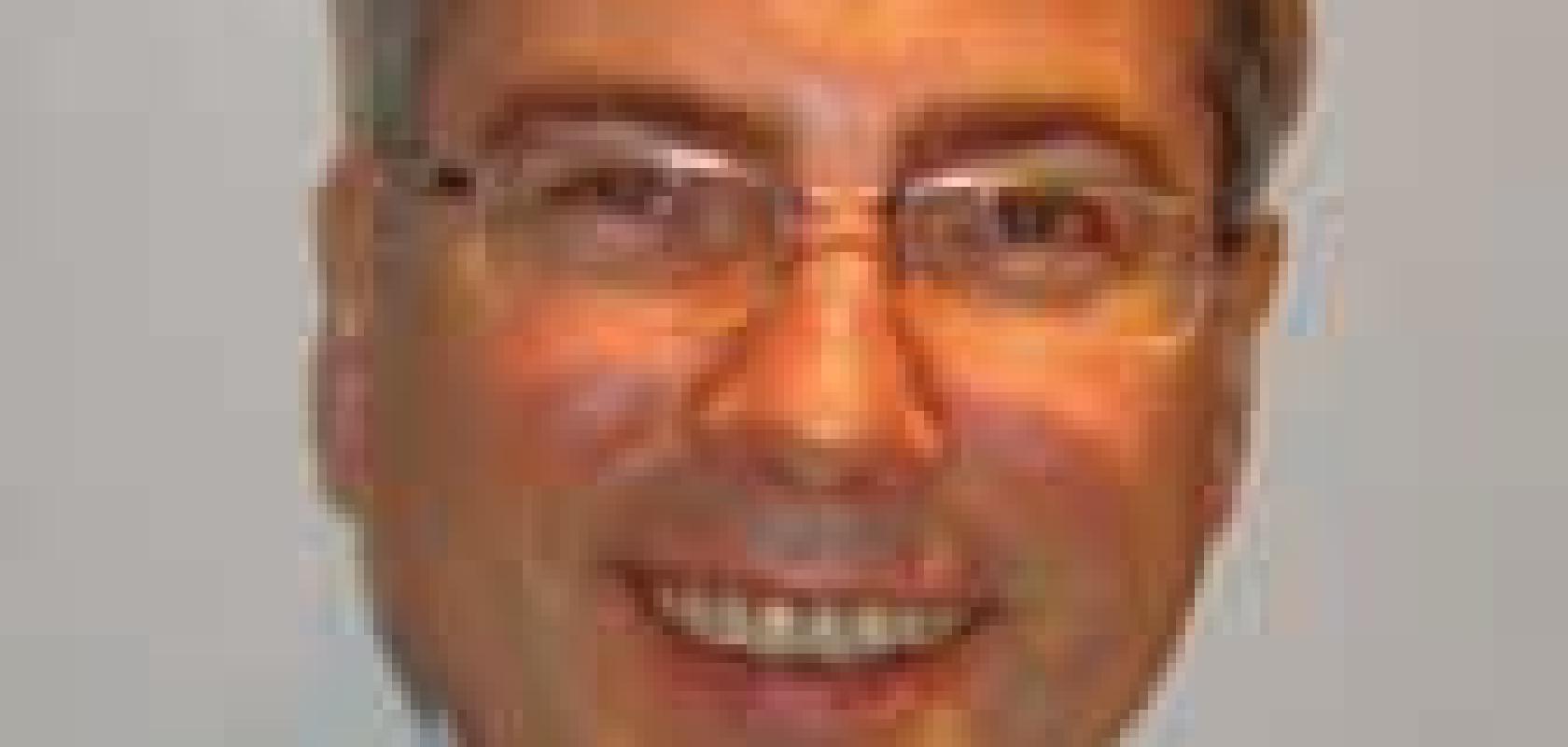 How did you come to be part of the imaging/machine vision industry?
Back in 1990 I joined a company called Electronic Automation Ltd, in Hull, as a sales engineer. EAL was a machine vision system integrator, which specialised in solutions for the pharmaceutical and glass manufacturing industries. EAL was a bit of a pioneer in the  vision industry in the UK, with the MD, David Humphries becoming one of the founders and chairman of the UK Industrial Vision Association.
How do you convince customers that they need machine vision?
Well it's certainly much easier in 2008 than it was back in the 90s! The performance, reliability and cost of ownership of machine vision systems at present not only makes the ROI very attractive, but also the 'fear factor' for new adopters of this technology is significantly less than it used to be.
The benefits of machine vision now are not just in classic areas of improved yield, product quality, reduced value-add to defect product etc.
Vision is now an enabling technology, i.e. a means to achieve a greater degree of automation on a production line, for example, in robot guidance, part traceability and line monitoring.
What is Europe's role in the development of machine vision?
From my perspective Europe is a real driver from a solutions development standpoint. While many of the leading smart camera and vision library companies are outside Europe, the machine vision system integrator network in Europe is ahead of the rest of the world. The level of sophistication of vision inspection solutions seen on production lines around Europe is probably ahead of those seen in US and Asia and we see many European integration companies now being very successful in expanding their business internationally as a result. The other area of development leadership in Europe is clearly in camera technology especially in the Firewire and GigE space.
What do you see as the major growth sectors?
Cognex is involved is different markets segments, i.e. 'intelligent camera' vision systems, PC-based vision software, image-based ID readers, and smart sensors.
Each segment has specific growth prospects. In relative terms the ID and sensor business offer exciting growth potential as the current market share for imaging based products is lower. For the reasons outlined earlier I see a strong takeup across all these product categories in the food and beverage sector in particular. Another growth area for the industry is robotics – the drive for gaining efficiencies through automation will result in a rapid growth in the use of robots in manufacturing. More integrated, lower cost and easier to use vision technology is expanding the user base for vision guided robots and 'move and inspect' applications, i.e. where the robot can perform inspection tasks at the same time as moving the product from A to B. There are clear benefits is marrying these two great technologies and allowing robots to finally throw away their white sticks and benefit from 20/20 vision!
What do you see as the most important technological challenges facing the industry?
The most significant technological challenges I see are providing more intelligence in low cost, image-based sensors and in the area of performance/ease-of-use optimisation. Let's face it, all of us in this industry walk around factory floors and spot dozens of places on the line where vision could be useful. The reason there may not be big numbers of vision systems installed is down to the fact at this level, vision needs to be a 30-minute install from box open to 'production ready'. To achieve that, the configuration and install procedure needs to be de-skilled for the most numerous inspection and measurement applications. This involves not solving just ease-of use issues, of course, but also more intelligent vision algorithms and optimised sensor hardware.
What do you see as being the most significant commercial change in the industry during the years ahead?
If I use hindsight as an indicator to guide my predictions for the years ahead, one thing is clear – we will all have to do a lot more for a lot less!
Price pressure will drive the vision-based sensor market and really challenge the top-end of the traditional photo-electrics segment and thus access to a much bigger market. However we should also see more activity at the high end, where advances in vision algorithm development will expand the deployment of true 3D vision systems, which will enable more complete inspection of products as well enhancing other technologies such as robotics.
The other big change I see is that we as an industry need to become much more responsive in terms of both vision product and solution development.
The rapidly reducing product life cycle in almost all market areas means that imaging and machine vision companies like Cognex, as well as system integrators, need to be able to develop and deliver the solution the customer needs, in a much shorter time frame than before. It's a challenge, and there will likely be more consolidation in the industry – but that's what makes this business so interesting!