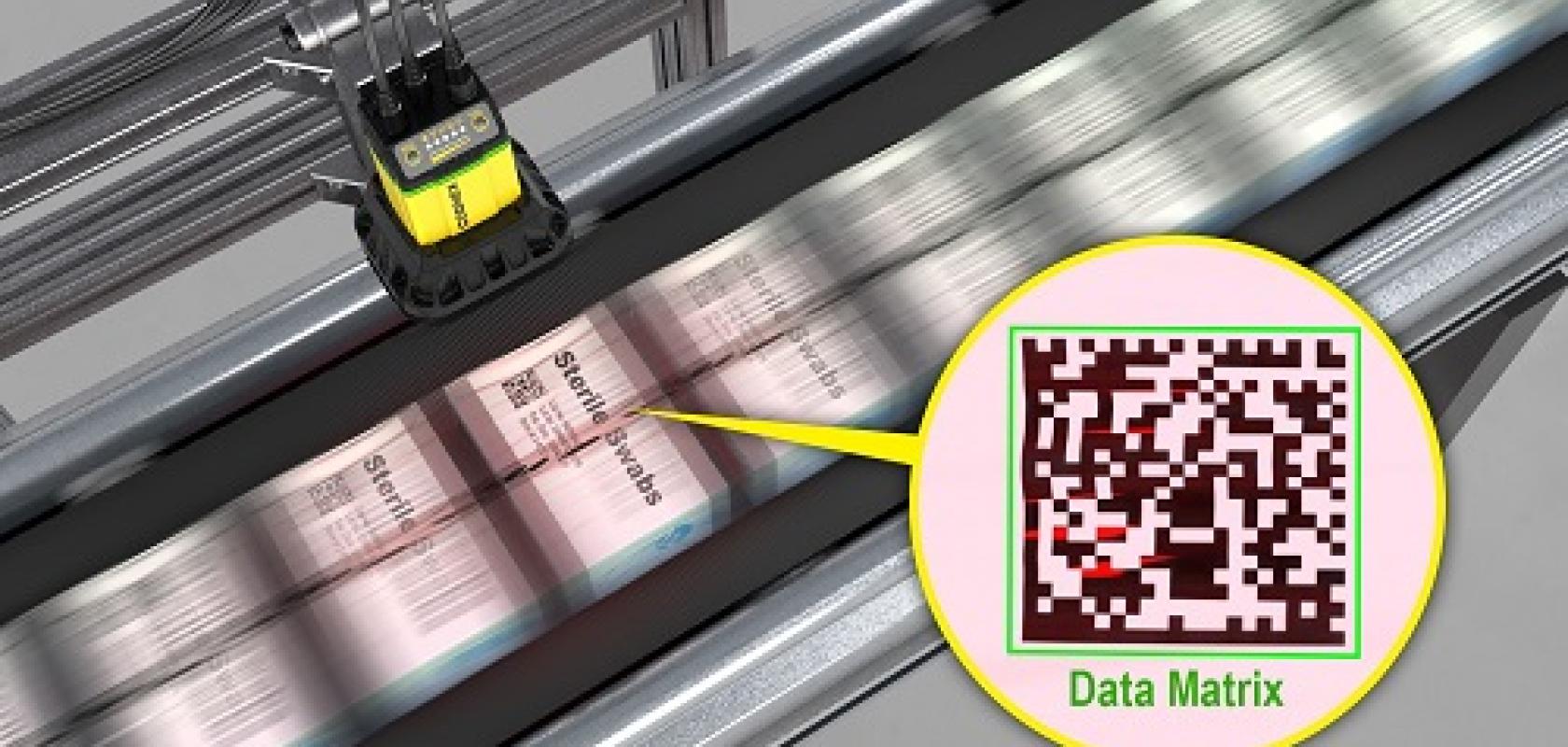 In the ongoing quest to keep pace with regulatory change and operational complexity, machine vision-based track-and-trace systems are a key tool in pharmaceutical manufacturing.
One example is a traceability solution installed at German firm, A. Nattermann and Cie, a subsidiary of Sanofi Aventis Group, by Cognex integrator K+P Qualitäts-Kontrollsysteme. Joshua Deats, global account manager, pharmaceuticals at Cognex, said the system effectively put a stop to drug counterfeiting. The solution is based on a Cognex In-Sight camera used alongside a DataMan fixed-mount barcode reader to read and inspect data matrix codes and printed text labels using optical character recognition (OCR).
Another example is at Bosch Packaging Technology, which manufactures packaging lines and uses CPS packaging machines specifically adapted for pharmaceutical track-and-trace applications. Here, a randomised serial number is allocated, and the serialisation process managed through software.
Cognex cameras are used on these lines as well, to verify the data printed during the packaging process in real time. Cognex's In-Sight smart camera is capable of reading all common code types and fonts, such as 1D codes, 2D data matrix codes and plain text. It can also be configured to read codes on folding cartons with a high-gloss finish.
In many countries, the requirement to keep track of raw materials and products is a mandatory obligation for pharmaceutical companies. In the US, for instance, the regulation is 21 CFR part 11, which deals with electronic documentation, overseen by the US Food and Drug Administration. Such track-and-trace processes generally apply to every stage of the drug production supply chain – from suppliers to manufacturing lines and warehouses, and from warehouses to pharmacies and end users.
As Samar Hamdy, chief business officer at Cairo-based AI vision solution company, DevisionX, explained, systems used to underpin track-and-trace processes at the manufacturing phase are generally based on machine vision technology.
'Throughout the wider supply chain, track-and-trace processes involve the management of data between facilities, warehouses and other suppliers, with full management and control across every drug lifecycle by pharma companies under supervision from regulators,' said Hamdy.
One of the steps where vision is used is to verify unique device identification (UDI) codes are printed correctly and are legible. Codes can be applied using a variety of methods, commonly with thermal transfer labels or direct part marking (DPM).
Deats at Cognex commented: 'Using a robust OCR library and toolset, our vision systems detect the presence or absence of codes and verify that its chain of numbers and letters is correct.' He said that now deep learning OCR algorithms can decipher even deformed, skewed and poorly etched characters.
According to Deats, Cognex inline and handheld barcode verifiers can also grade the quality of label and DPM codes to ensure they meet quality thresholds. 'By monitoring verification results, code issues can be identified when quality starts to decline, so corrective action can be taken right away,' said Deats.
Tracking consumer goods
Deats pointed out that many regulations related to consumer goods also require specific information on labels and packaging, and often involve marking labels or packaging with unique alphanumeric codes or barcodes. This is to authenticate the product, deter counterfeiting, and to make it easier to collect taxes and customs duties.
'Codes also are used to alert consumers, poison centres and medical professionals about hazardous ingredients in products, such as laundry detergent. For food products, labels or packaging must also carry alerts about the presence of allergens,' he said.
In addition, Deats observed that compliance with regulations also involves a substantial investment in terms of planning and implementation time, as well as in hardware, software, systems integration and training. One of the first steps here is to redesign packaging and labels to include codes and product-identifying icons.
He said: 'Icons are often pre-printed, but codes, especially unique item-level codes, are typically inkjet-printed, thermal-printed, or laser-marked on the packaging line. This makes it necessary to equip the packaging line with code-printing systems, the connectivity to transmit code data to and from the line, and vision sensors or systems to perform verification, inspection and data collection.'
In cases like these, Deats said that vision sensors or systems are capable of carrying out a wide range of tasks, from confirming each code is readable and correct, to collecting data and identifying inadequate print quality, trends and errors. Other key functions include: automation of the aggregation process that links unit-level codes to carton-level codes to case-level codes and, ultimately, to pallet-level codes; the validation of tax stamps; the provision of alerts whenever coding equipment needs maintenance, thereby helping to prevent waste and need for rework; and checking for the presence and readability of date, lot code and allergen information.
'For full end-to-end traceability, vision systems or sensors must also be installed at each point in the supply chain to collect the data needed to authenticate the product and track it from manufacturer to consumer,' said Deats.
'These coding and machine vision systems are also needed on packaging lines to meet existing and future coding requirements for many products, including pharmaceuticals, foods and beverages, medical devices and tobacco,' he added.
Hamdy agrees that the types of track-and-trace system used in pharmaceuticals could absolutely apply to other industrial sectors – particularly consumer goods. 'Track-and-trace systems help organisations to trace their products, shipments and assets with full management and control – and also record data that can be analysed and turned into helpful insights that support business goals and reflect increased ROI. On the other side, it is also under the supervision of governments,' she said.
Machine learning
Code reading is one area where image processing based on deep learning algorithms is likely to outperform more traditional algorithms. Although AI-enabled systems might initially only push read rates up by a few percentage points, this is still likely to be highly significant for manufacturers checking large volumes of product.
According to Hamdy, the adoption of AI technologies alongside machine vision systems also has the potential to open up a wide range of additional applications and capabilities.
'DevisionX's experience is mainly in vision and AI technologies that can be applied in many areas of manufacturing processes, to solve challenges such as quality inspection,' she said.
'In the pharmaceutical sector, in addition to track-and-trace functions such as counting, sorting and gauging, integrated machine vision and AI systems could also be used for monitoring packaging safety and integrity and printing inspection,' she added.
Looking ahead, Hamdy predicts that adding AI capabilities to machine vision technologies will give systems the flexibility to manage more complex cases and enable users to learn from data instead of explicitly programming it.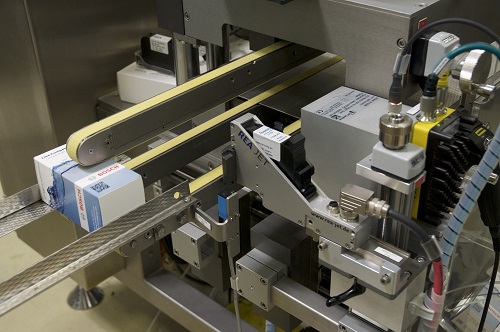 Vision solution developed for Bosch Packaging Technology. Credit: Cognex
'If you have a quality inspection system based on AI and vision and want to detect a new defect in your product, you can easily bring images for the new defect, retrain the machine learning model and integrate it in your existing solution,' she said.
'In the case of track-and-trace, using machine learning for analysing data will help companies to predict future changes and plan and adapt to them,' she added.
Making the unpredictable predictable
According to Hamdy, the current generation of AutoML and no-code platforms are an important step that will shape the future of AI, machine learning and vision systems not only in manufacturing, but also in all industries. In her view, systems like AutoML, which automate tasks relating to the application of machine learning and enable its use alongside no-code tools, also place the power of AI in the hands of each industry's experts to build AI-based solutions to their daily challenges.
'AutoML no-code tools like our Tuba platform make the process of building machine learning models easy, like using apps in smartphones,' she said.
'AI and smart hardware systems are also available – including deep learning cameras from different producers such as Teledyne Flir, Basler and IDS – which are ready to be deployed with integrated machine learning models. The future of AI-vision systems will be plug-and-play,' she added.
Meanwhile, Deats observed that deep learning-based machine vision systems or software already plays a key role to confirm the presence, print quality and correctness of alphanumeric codes and provides human-like code readability beyond the capability of standard vision algorithms.
He said: 'This improves read rates and reduces scrap that must be checked or reworked by a human operator. Deep learning can also solve previously intractable inspection and identification problems that involve visual distortions, reflections, ambiguity and defect unpredictability.'