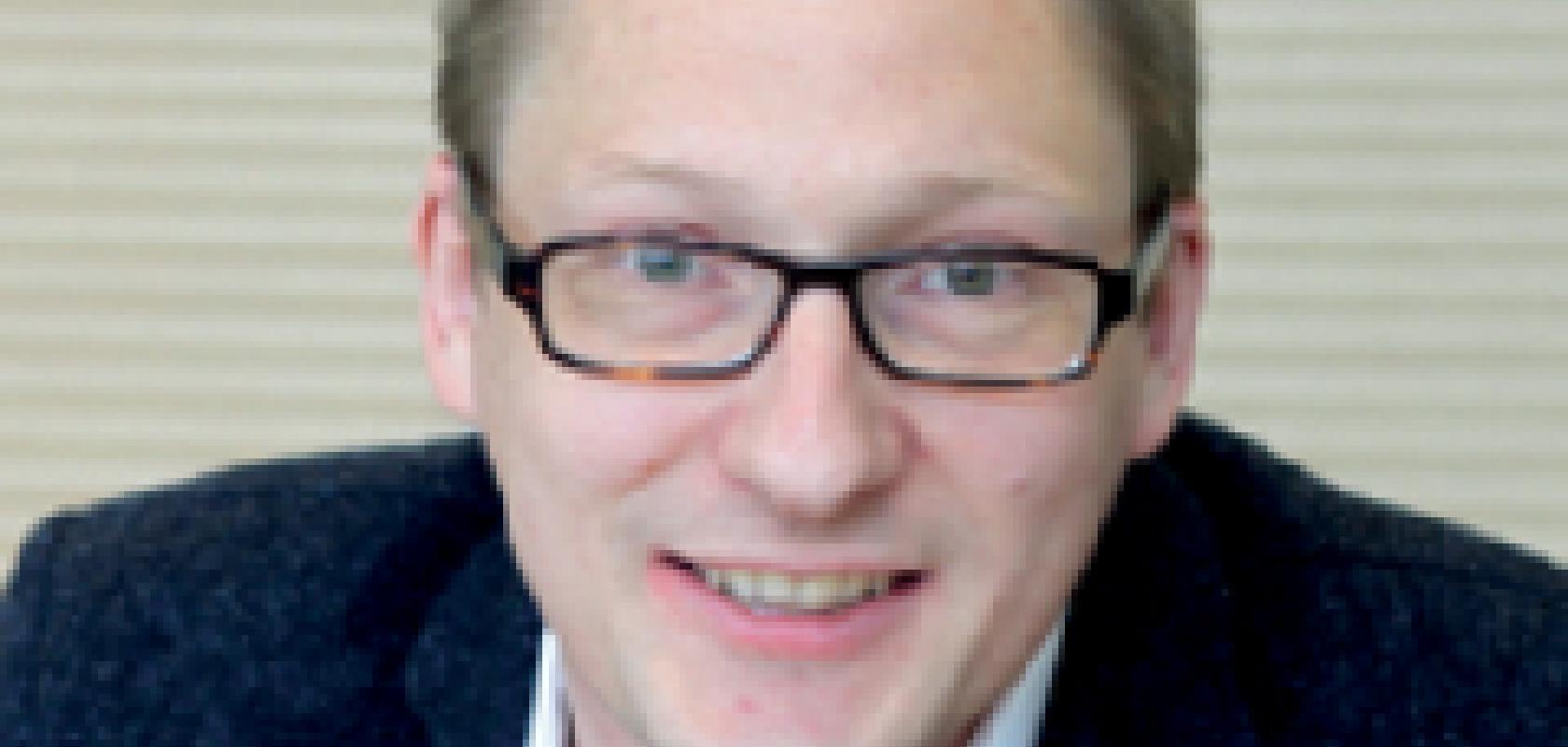 How did you come to be part of the imaging / machine vision industry?
Since completing my doctorate at Imperial College, London, I have been involved with early-stage technology. I spent several years developing different micro-display technologies, which in some ways represent the inverse of image sensor chips as they are required to display accurately, rather than capture accurately, digital images. This technological background provides a useful viewpoint on image sensor technology, with many similarities between the two. During late 2009 I entered discussions with Siemens AG in order to look at developing high-resolution time-of-flight systems within a new start-up company, based on technology originally developed for automotive applications. The outcome of these discussions led to Odos Imaging being founded and the most exciting years of my professional life to date.

How do you convince customers that they need machine vision?
In general, we do not try to convince customers of the need to use machine vision. Instead we focus on what the customer is trying to achieve, and look to identify the most effective technology solution. In many ways this is a consequence of Odos Imaging being a relatively young and innovative company; our technology and products are newer to the market and consequently less well understood than traditional machine vision components. Often our customers have an entrepreneurial attitude and a strong desire to push boundaries by developing novel solutions. We look to support them by clearly communicating where our technology can most effectively be applied. We are contacted by customers about a tremendous spectrum of potential applications, and if our technology does not match we can generally provide advice to help our customers achieve their goals.

What role does Europe have in the development of machine vision?
Europe maintains a very important role in the development of machine vision. Europe is an established market with well defined applications and solutions and can act as a global 'application factory', developing solutions which can be reproduced in other less mature markets such as Asia and South America. In addition, the fact that machine vision is well established and known to be a positive investment for companies, allows Europe to have more confidence in developing innovative and forward looking technology. This said, there is always the danger of new entrants with little historical perspective redefining the competitive landscape with new models of operation or technology propositions.

What do you see as the major growth sectors?
Looking at the wider picture, imaging and vision sensing are becoming ever more ubiquitous in our lives, and the limitation of machine vision to industrial applications is largely a question of semantics. While it is difficult to identify particular sectors that will show the best growth in the coming years, expansion of manufacturing in developing economies will surely drive like-for-like growth in traditional machine vision sectors such as automotive, pharmaceutical, and semiconductor. However, disruptive growth may be seen in non-traditional sectors such as consumer robotics, autonomous vehicles, or precision agriculture. A key aspect here is the incorporation of image understanding techniques in a form of product offering which end-users can comfortably use.

What do you see as the most important technological challenges facing the industry?
A key challenge for the machine vision industry is the proliferation of imaging technologies and their combinations. 2D, 3D, hyperspectral, plenoptic, thermal, SWIR, and LWIR imaging systems are all available and will see wider incorporation into applications in the future. Innovative approaches to process and combine data from different sources in order to extract useful information or understanding, is a significant challenge, but also one that will provide huge benefits and new applications to industry. Communication and education throughout the industry and with end-users will be especially important, particularly in terms of specific use cases, range of applicability, and best practices.

What do you see as being the most significant commercial change in the industry during the years ahead?
It is interesting to note parallel developments in image understanding and analysis within consumer and robotics sectors, driven by large players such as Google and Microsoft. With more automated understanding of imaged scenes and a wider choice of imaging systems, less constrained scenarios are possible for machine vision applications. This could be an incredibly useful attribute at a time when manufacturing industry requires ever greater flexibility in order to remain competitive. When combined with increasing numbers of products having vision sensors, these factors could signal a change in the industry toward commoditised image capture hardware, but value shifting toward software and algorithm components.