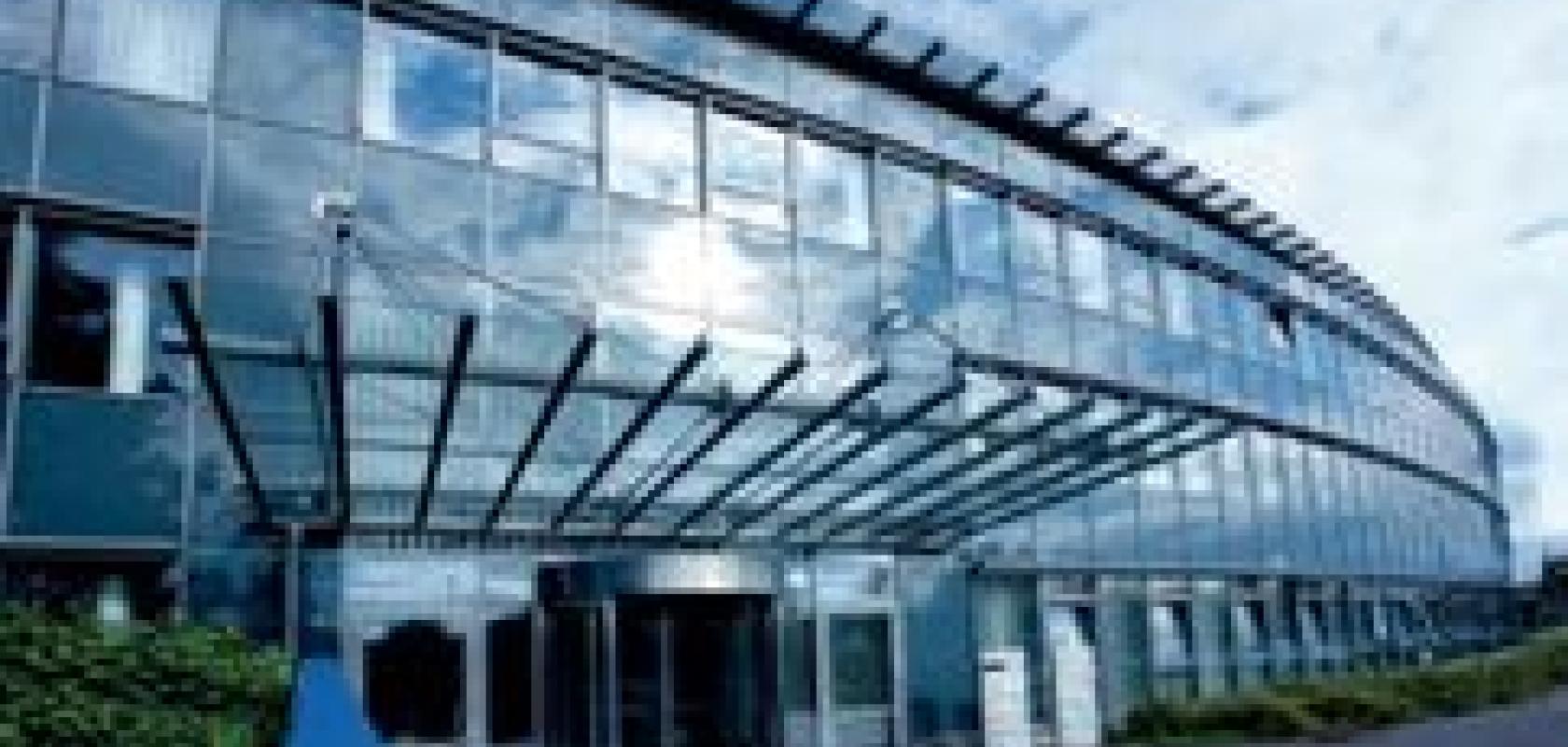 Basler, one of the most recognised names in the vision industry, is celebrating 25 years in business. During that quarter century, it has evolved from a supplier of niche custom vision systems into a leading camera manufacturer.
'In the early days, we were a typical systems integrator,' says Dietmar Ley, chief executive officer. 'Our founder, Norbert Basler, spent the first two years delivering custom systems – every system was bespoke, according to the needs of the individual customer.'
In 1990, however, the company developed its first area of speciality – optical disk inspection. 'This was a growing market at the time,' says Ley. 'We were approached by PolyGram to inspect their optical disk manufacturing processes in Hanover. In particular, the systems were used to inspect the labels as they were applied to the disks, and also to check the disks when they were placed into packaging. This allowed us to change our business model to provide a standard product that we were then able to sell to others.'
The company was able to service other branches of PolyGram throughout Europe, and became well known in the optical disk inspection industry as a result. Eventually, this led to customers in the US and the Far East, laying the foundations for an international infrastructure that remains to this day. A US office opened in 1994, followed by Singapore a year later. A subsidiary in Taiwan opened in 1996, where many of the CDR manufacturers were based.
Dr Dietmar Ley, chief executive officer
So, for the majority of the 90s – the second phase of the company's development, as Ley describes it – Basler was primarily a manufacturer of optical disk inspection systems. But, by the end of the 90s, Baser had become less and less comfortable with having to rely on a single market, so began to diversify into areas such as flat-panel displays.
'Our existing international infrastructure, and in particular our footprint in Asia, enabled us to be in close contact with the manufacturers of all aspects of flat-panel displays,'says Ley. 'So, we introduced a successful line of LCD inspection systems.'
The need for diversification was also the catalyst for another major change in the company's development – a move into camera manufacture. 'This was initiated by our own internal need for line scan cameras,' says Ley. 'At the time, the ones we were using were not sufficiently reliable, which led to problems with our customers. So, in 1996, we developed our first line scan camera – and, by the end of 1997, we made a decision to introduce camera products to the open market and make a business out of it. It enabled us to become a component supplier, as well as a systems supplier.'
So began the third phase of the company's development – a phase that is still active today. It proved to be an extremely successful decision as, by 2008, the components business represented half of group revenue.
The advent of the 2009 financial crisis saw the company make a strategic decision to focus much more on the camera business. 'We felt that this business had the greatest growth potential and the lowest risk profile,' says Ley. 'So we sold our systems businesses, retaining only the flat panel inspection element. As of today, that is only really a spare parts and service business.'
Since the end of 2012, Basler has been a pure camera company. 'Within the industrial machine vision business, we are now the second largest company worldwide after Teledyne Dalsa,' says Ley.
In a relatively short space of time, Baser has undergone two major changes in its business. 'Such a transformation would not have been possible without the team we have here,' says Ley. 'Our team is characterised by curiosity for doing new things, and readiness for change and adaptation to new markets.'
In terms of company structure and financing, another major milestone occurred in 1999. After 10 consecutive years of more than 50 per cent revenue growth, there was a lot of pressure on cash flow and corporate finance. 'We therefore looked for venture capital funding in 1997,' recalls Ley. 'And when the stock market took off, these VCs looked for an exit via an IPO.'
Basler has been a publicly listed company ever since, though more than 60 per cent of the shares are still owned by the Basler family and the current management team. 'We describe ourselves as a publicly-listed family business!' says Ley.
The way Basler has positioned itself in the camera market has changed over time. In its early days of camera manufacture, it was very much at the high end with its line scan products 'Today, we are following a volume strategy,' says Ley, 'concentrating largely on our mainstream business, but also moving into entry-level products. We think entry-level products are suited to applications outside the factory, and that's an area where we see opportunities for growth.'
From a technology perspective, Basler is a 'full line' camera provider, operating in both area and line scan. It was also one of the first to get into FireWire, has established itself as a market leader in GigE, and is looking to achieve a similar position in the USB3 market. 'We think that the FireWire life cycle is coming to an end in the next couple of years,' says Ley. 'GigE is now the standard interface, and USB3 is the natural migration path for both FireWire users and entry level markets.'
There has also been a shift on the sensor side, of course. 'Performance of CMOS sensors is improving every year,' says Ley, 'and they are much cheaper to produce than CCD sensors.'
In 2013, Basler expects to manufacture 140k units, and record revenues of between €63 million and €65 million. 'It is our goal to achieve a €100 million revenue within the next four years,' states Ley, 'and we want to do this organically.'
Dietmar Ley joined the company in 1992, having completed a PhD in vision technology. 'I was looking for a job,' he recalls, 'but it was in the middle of an economic crisis. All my planned opportunities no longer existed, but fortunately I found this small, but exciting company with fewer than 10 people. My experience was so positive that I'm still here more than 20 years later!'
Ley is one of three senior members of the management team, serving alongside John Jennings (chief commercial officer, overseeing global sales and the subsidiaries) and Arndt Bake (chief operating officer, overlooking product management and development). Ley leads the R&D team, as well as organisation development and HR.
Norbert Basler stepped aside as managing director in 2000 due to health issues, but has since returned to serve as a chair of the supervisory board.
The company is now based in Ahrensburg, where it has been for most of its existence, and now employs around 330 staff. As well as the previously mentioned subsidiaries, additional representative offices also now exist in South Korea, China and Japan.
Looking ahead, Basler is targeting a number of non-industrial markets, including traffic, medical and surveillance. According to Ley, the company's approach to new products is always to wait until they are absolutely ready for the market. 'We will provide a new technology onlyif it's under full control,' he says. 'No green banana products that are not yet reliable! It might mean that we are not always the first to market, but we will be reliable and ready to go. That's why customers buy from us – they can see that, as a group, we can deal with anything to do with sensors on a global scale.
BASLER IN BRIEF
Founded in 1988 by Norbert Basler
Traded on the Frankfurt Stock Exchange in 1999
Sales revenue for 2012: €55.9m
Management board: Dietmar Ley, Arndt Bake, John Jennings, and, from 2014, Hardy Mehl
Headquarters in Ahrensburg, Germany, with offices in Europe, North America, and Asia
Employs 330 staff
Product portfolio includes more than 300 industrial and network cameras