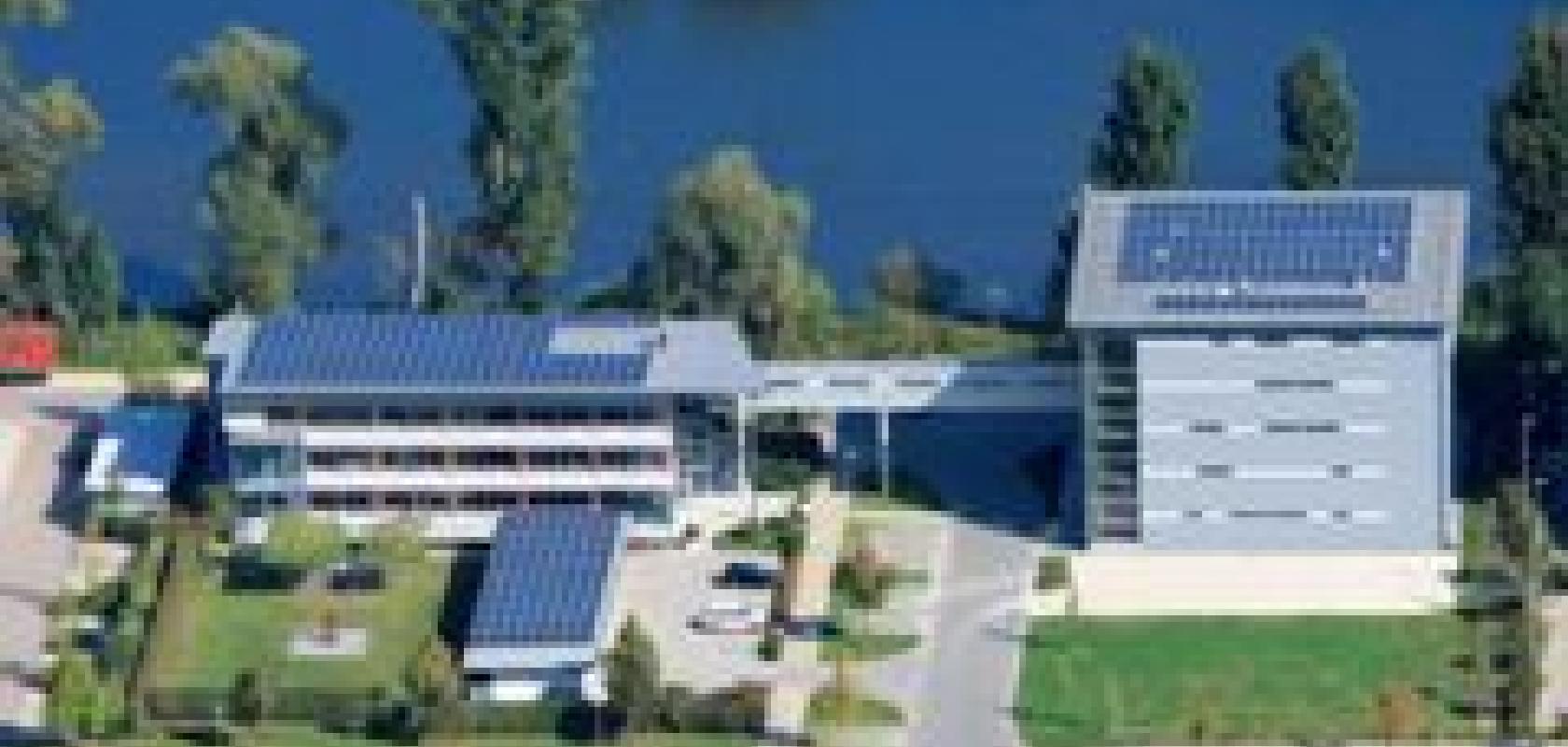 PCO is celebrating 25 years in the imaging business, having been founded by Dr Emil Ott in 1987. Ott had been studying engineering at the Technical University in Munich, before moving onto a research position at the Technical Physical Institute. Though his engineering expertise at that point had been more to do with computer design (before the advent of the PC), his research project brought him into contact with camera technology for the first time.
'I learned to use cameras,' says Ott, 'for technology that was known as the slow scan system. It used a special camera with an analogue-to-digital 12-bit converter, which was really high-tech at the time.'
When his research project concluded, Ott decided that he had learned enough about cameras to start building his own – and so PCO was born (the initials originally stood for Performance Cameras and Optics).
'Our first products were intensified cameras,' says Ott. 'The technology was something new to the market, but we didn't have any customers lined up. It was a little bit different – we created a product first, then we had to go out and find customers!'
Ott realised very quickly that he had created a niche product, and developed variations on the original model that then appealed to a broader market. 'We made it simpler and easier to operate,' says Ott, 'and developed standard products without the intensifier.'
Among PCO's next generation of products were cameras that used new interline sensors from Sony. 'This was something completely new at the time,' recalls Ott. 'The market had previously been dominated by frame transfer sensors from the US. We also replaced mechanical shutters with automatic shutters.'
During the early years, the vast majority of PCO's products were sold into the research community, mostly for physics-based use, but also for some life sciences. As the 90s progressed, these markets grew with the introduction of smaller and cheaper cameras, as well as technology development such as frame grabbers. 'We introduced fast cameras with very short exposure times,' says Ott. 'We produced cameras with cooled sensors for very long exposure times. All of these things are commonplace now, but back then these were new and exciting ideas.'
Among these exciting ideas was the first camera for particle image velocimetry (PIV), which featured short inter-framing times between images.
The 90s also saw PCO spread its wings beyond German borders. 'We sought distributors and resellers worldwide,' says Ott, 'and began attending international shows. This also helped us open up our markets beyond traditional scientific research, to those such as life sciences, automotive testing, and also broadcast.'
As well as direct customers in the above markets, PCO also established a route to OEM customers, to which it supplies complete cameras, tailor-made models and so on.
For the past decade or so, PCO has been making its own sensors, which it had previously sourced from the open market. 'If you want to do something special, particularly in the high end, you have to develop your own sensors,' says Ott.
'So we work with partner companies who develop tailor-made sensors especially for us. This is something we are doing continuously, so we're already working on the next generation of sensors that we will introduce in the coming years.'
Dr Emil Ott, founder of PCO 
In the early 2000s, PCO constructed its first building, which housed the 50 employees it had at the time. Three years ago, the company had to build new premises to cope with further growth. PCO now employs 85 people worldwide, the majority of which are based at its headquarters in Kelheim, close to the banks of the Danube. 'We have enough space here into which we can grow over the next few years,' says Ott.
'We do everything here in Kelheim,' says Ott, 'from the first idea, through the development, to the assembly and quality testing. As we're all in the same place, it's easy for the quality test engineer to talk directly to the initial product designer directly. With our products being so specialised, this close proximity to each other is very important.'
According to Ott, customers come to PCO because of the products it offers. 'Others may offer similar technology,' he says, 'but they'll come to us because we can offer a product that does the task they need to do in a better way. We are also exceptional at after-sales. You have to stay with your customer even after the product has been sold – and sometimes for years after. We are still helping those that have 10-year-old products – and we do so free of charge.
'As a company that was born out of the research community, we know how hard it is to get money, so we build our products to last.'
Ott believes that, while technology has certainly changed during the company's 25 years, the markets in which it operates have not. 'You see completely different cameras now,' he says, 'which have intelligent interfaces and so on, but the researchers are still largely doing the same sorts of tasks.'
Looking ahead, Ott says that imaging and camera technology 'will grow everywhere'. 'There is a demand in machine vision, in life sciences, in medicine,' he says. 'That demand won't go away – it will just change. For example, although cars may become electric in future decades, they will still need to be tested using cameras.
'We want to build the very best possible cameras; we're coming closer to the limit of what a camera can do. At each step, the cameras can measure a little bit more than the previous version. We invest a great deal of our profit back into future product development.
'We also want to expand into more markets, in terms of application areas, and also geographically. Europe remains our core market, but we are looking at opening an office in Asia in order to support our customers over there.'
In PCO's first 25 years, Emil Ott has taken a company that he started directly after finishing university and built it into a major player in scientific and industrial cameras – and it looks like there's plenty more to come.