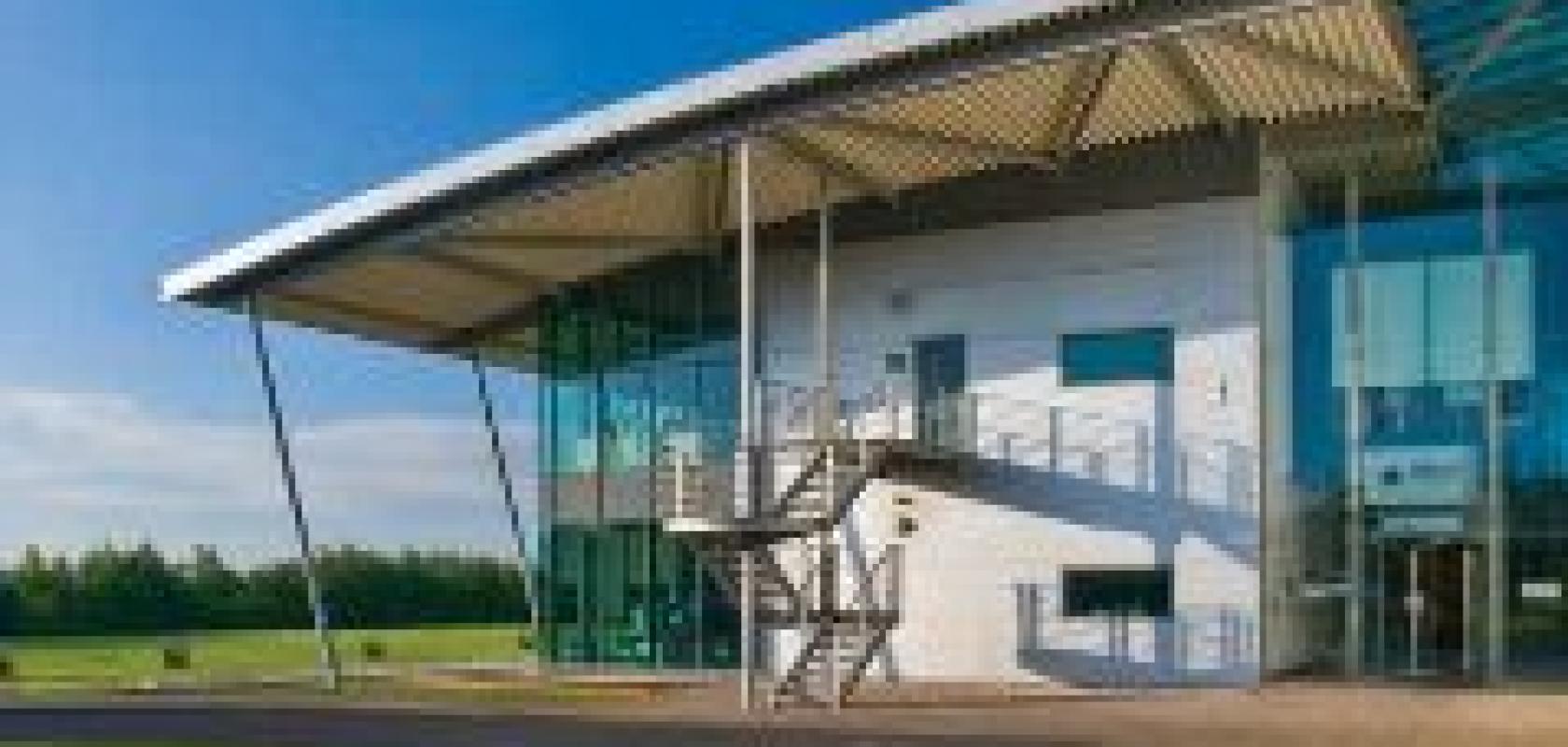 Andor Technology's roots can be traced back to the 1980s in the Physics Department of Queen's University, Belfast, where the three founders – Donal Denvir, Hugh Cormican and Mike Pringle – worked in the field of spectroscopy.
During the course of researching his PhD, Denvir found that existing multichannel detectors – and the associated equipment used for spectroscopy – did not have the functionality he needed, or was too costly. As a consequence, he ended up building his own spectral analyser, using image intensifiers in front of a diode array.
A chance visit by Eugene Arthurs – then heading up Oriel Corporation, now executive director of SPIE – provided the catalyst for what eventually became Andor Technology. A native of Northern Ireland, Arthurs had since relocated to the US to head the photonics distributor Oriel (now LOT-Oriel). During the visit to his homeland, he saw potential in the work that Denvir was doing at Queen's, and believed he could help commercialise the technology and add it to Oriel's portfolio.
In 1989, together with Cormican, a fellow PhD student, and Pringle, an electronic engineer within the department, Denvir agreed to enter into a commercial arrangement with Oriel in order to develop a spectral analyser that Oriel could include in its own catalogue alongside its existing range of spectrographs.
'This gave us a very early experience of a commercial environment,' says Denvir. 'It helped us understand how a business operates, the sales and marketing functions and the importance of a distribution network. We soon realised that our products had the potential to satisfy much more than just Oriel's needs. At the time, CCDs were just starting to emerge, and we began to think about the wider markets to which we could apply our technology.'
Denvir had been subsidising his income by lecturing at the nearby Ulster University, but soon quit that role to devote more time to Andor Technology. 'There was an element of risk in this, but not as great as with some start-ups,' he says. 'We didn't need venture capital funding, as we had some development money from Oriel, and we also secured a small amount of money from the local government – although we didn't pay ourselves very much at first!'
Soon, there was an option to become part of Oriel, but this was rejected. 'Oriel was sold to Thermo Electron, a huge multinational company,' recalls Denvir. 'We felt that our niche technology would get lost in such a large company, and we wouldn't get the attention or support we needed to develop it in the way that we wanted.'
Andor Technology then started operating as an independent company, and sought to impose its expertise in scientific digital cameras to a wider audience. Its next strategic move was to tackle the Raman spectroscopy market. 'We noticed that Raman spectroscopy was becoming achievable without the need to be a PhD student,' says Denvir. 'We developed a vacuum-enclosed TE-cooled camera precisely for this purpose. It was the first step towards push-button instrumentation for this application.'
By 2000, a further strategic decision saw the company take on the imaging market directly. e2V had developed an electron multiplying (EM) CCD, which Andor seized on as a technology that they believed they could apply successfully. 'We took a risk,' says Denvir, 'because at the time it was unproven, but thankfully it turned out to be an enabling technology.'
The EMCCD chip alone was not enough, and Andor added a lot of technology to complete the camera, including innovative cooling techniques based on its already proven vacuum technology.
Donal Denvir, technical director and one of the founders of Andor Technology
The timing of the EMCCD could not have been better, since it coincided with an increase in funding for the life sciences. Live cell imaging was becoming an essential part of medical diagnostics and treatment, so Andor spent the time focusing on developing technology specifically for that market – an approach that yielded considerable success for the company. 'Our EMCCD cameras have been a core product for the last 10 years,' says Denvir.
He puts this down to the relative stability of the healthcare market, especially when compared to the enormous fluctuations of the telecoms market. 'As far as we have seen, funding for the life sciences has been pretty uniform over the past decade, but not always in the same areas,' says Denvir. 'We are continuously modifying the markets we target based on where we see the funding going. Right now, for example, a lot of money is being pumped into research into neuro-degenerative diseases, such as Alzheimer's, which represents one of the largest health concerns of an ageing population in the Western world.'
Denvir is the only one of the three founders to remain involved in Andor Technology, where he serves as the technical director. Pringle retired a few years ago, while Cormican now runs a business in the x-ray imaging market. Denvir has seen many changes in his more than two decades with the company he helped found. 'Our main markets are still imaging and spectroscopy,' he says, 'but we also have a significant proportion of OEM customers, for whom we create a broad range of imaging-based diagnostic equipment.'
Andor now employs around 300 people, around two thirds of whom are based at its headquarters in Belfast, which features optical, electronic and mechanical workshops, a 3,000 sq. ft clean room, as well as vacuum and electronic processing facilities. There are further offices in Japan, the USA and China, as well as a network of sales and support staff worldwide. 'Though we serve a fairly niche market,' says Denvir, 'we still need to serve it with a global operation.'
The company continues to expand its expertise, including into supporting software. 'We found that a lot of third-party software providers were unable or unwilling to support our cameras,' says Denvir, 'so we bought a company, Kinetic Imaging, and developed our own using their expertise.'
Throughout its history, Andor's growth has largely been organic and self-funded, though this was boosted when the company floated on the AIM (the London Stock Exchange's Alternative Investment Market for smaller, growing companies). It has also made further acquisitions: Swiss company Bitplane, which specialises in microscopy image analysis software, in 2009; and Photonic Instruments, which has expertise in fluorescence imaging and laser ablation for confocal and widefield microscopy, in 2010.
To bring the Andor story up to date, recently the company has been investing in CMOS technology, where it has collaborated with two other familiar names in the industry, PCO and Fairchild Imaging. The collaboration was to harness relevant research and develop a CMOS sensor that is able to address the needs of their particular scientific markets. 'We see CMOS sensors as being hugely important in the future,' says Denvir. 'CCDs won't disappear, but all the growth will be in CMOS.'
Looking ahead, Denvir says: 'Technology is always developing. We have to be on the lookout for the next big thing.'