Lucid launches Triton2 camera family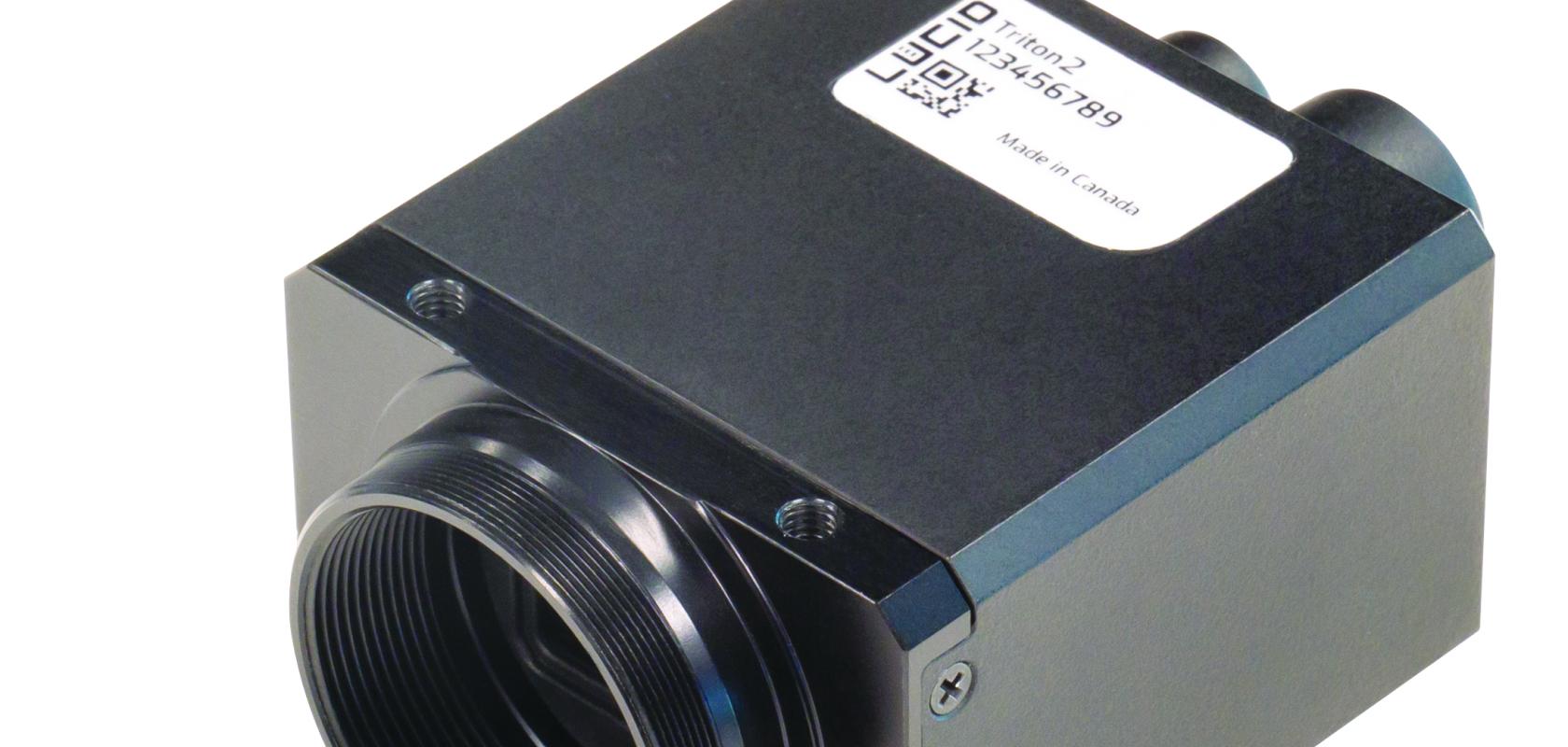 Lucid Vision Labs has launched its new Triton2 camera family featuring a 2.5GigE interface and the latest Sony Pregius S sensors.
The new Triton2 camera leverages Lucid's Factory Tough industrial platform to offer high performance in a cost-effective, compact, and uncompromised camera design. The adoption of the 2.5GigE (300 MB/s) interface enables higher bandwidth than 1GigE cameras without compromising on size, thermal management, or Power over Ethernet (PoE) support.
Triton2 utilises the latest Sony Pregius S global shutter CMOS image sensors ranging from 5.0 MP to 24.5 MP. The 2.5 GigE bandwidth can reach typical industry benchmarks, such as 5.0 MP resolution with over 50 fps, in a cost-effective and compact 44 x 29 x 45.3 mm camera design, which up until now were reserved for USB 3.0 cameras. The first Triton2 models in production include the 5.0 MP Sony IMX547, 12.3 MP IMX545 and 24.5 MP IMX540 CMOS image sensors. Additional models will be released this year.
"Triton2 offers the perfect balance between performance, size and cost and provides a natural upgrade path for current GigE users requiring faster acquisition speeds without making major changes to their backend system," says Rod Barman, President at Lucid Vision Labs. "In addition, many systems designed around the USB 3.0 interface could benefit from the increased reliability and longer cable length provided by 2.5GigE."
The 2.5GBASE-T Triton2 is a GigE Vision and GenICam compliant camera capable of 300 MB per second data transfer rates and allows the use of standard CAT5e and CAT6 cables up to 100 metres. Triton2 features Power over Ethernet (PoE) that simplifies integration and reduces cost.
All Lucid cameras conform to the GigE Vision 2.0 and GenICam3 standards and are supported by Lucid's own Arena software development kit. The Arena SDK provides customers with easy access to the latest industry standards and software technology. The SDK supports Windows, Linux 64bit and Linux ARM operating systems, and C, C++, C# and Python programming languages.