Lucid Vision Labs unveils new Atlas10 camera with 65MP image sensor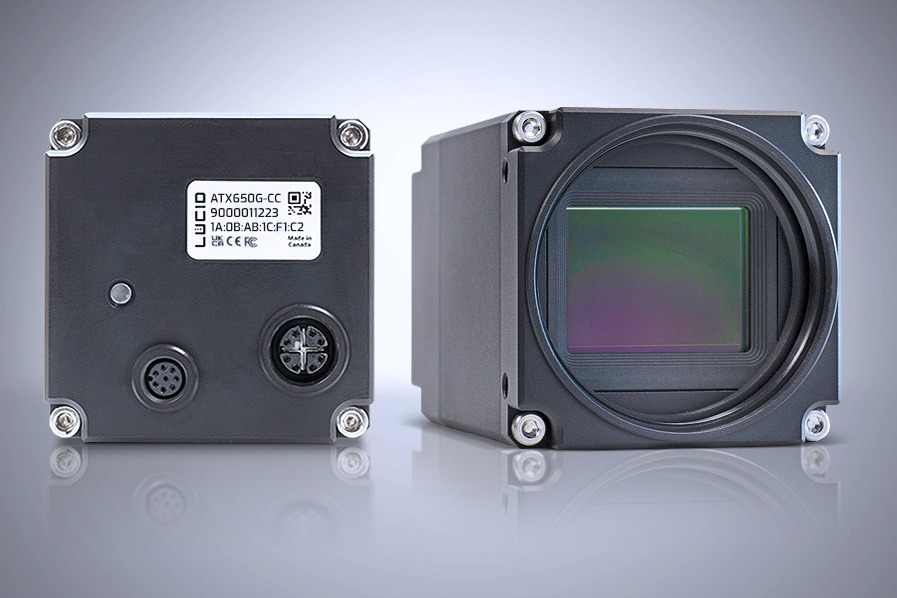 The ATX650G camera is designed for applications that require high bandwidth and low latency.
Lucid Vision Labs has launched a new Atlas10 camera which features a 65MP Gpixel GMAX3265 image sensor.
The ATX650G is designed for industrial, scientific, and medical imaging applications that require high bandwidth and low latency, such as flat panel display and semiconductor inspection, aerial surveillance, and metrology.
The Gpixel GMAX3265 CMOS image sensor offers 9,344 (H) x 7,000 (V) charge global shutter pixels with ultra-low read noise of <2e, >70dB dynamic range, and 1e-/p/s dark current at room temperature.
Thanks to its light pipe technology, the sensor has a shutter efficiency of 1/30,000 and a large angular response.
The camera features a TFL-II lens mount designed for large sensor formats and is compatible with 10GigE RDMA technology, which offers low latency and high throughput image transfer with optimised CPU load. 
Atlas10 is GigE Vision and GenICam-compliant, capable of 10 gbps data transfer rates, and allows the use of standard CAT6 cables up to 25 metres. It also features power over ethernet. 
The ATX650G-MT2/CT2 is now available to order.