Next-gen 3D scanner sees new upgrades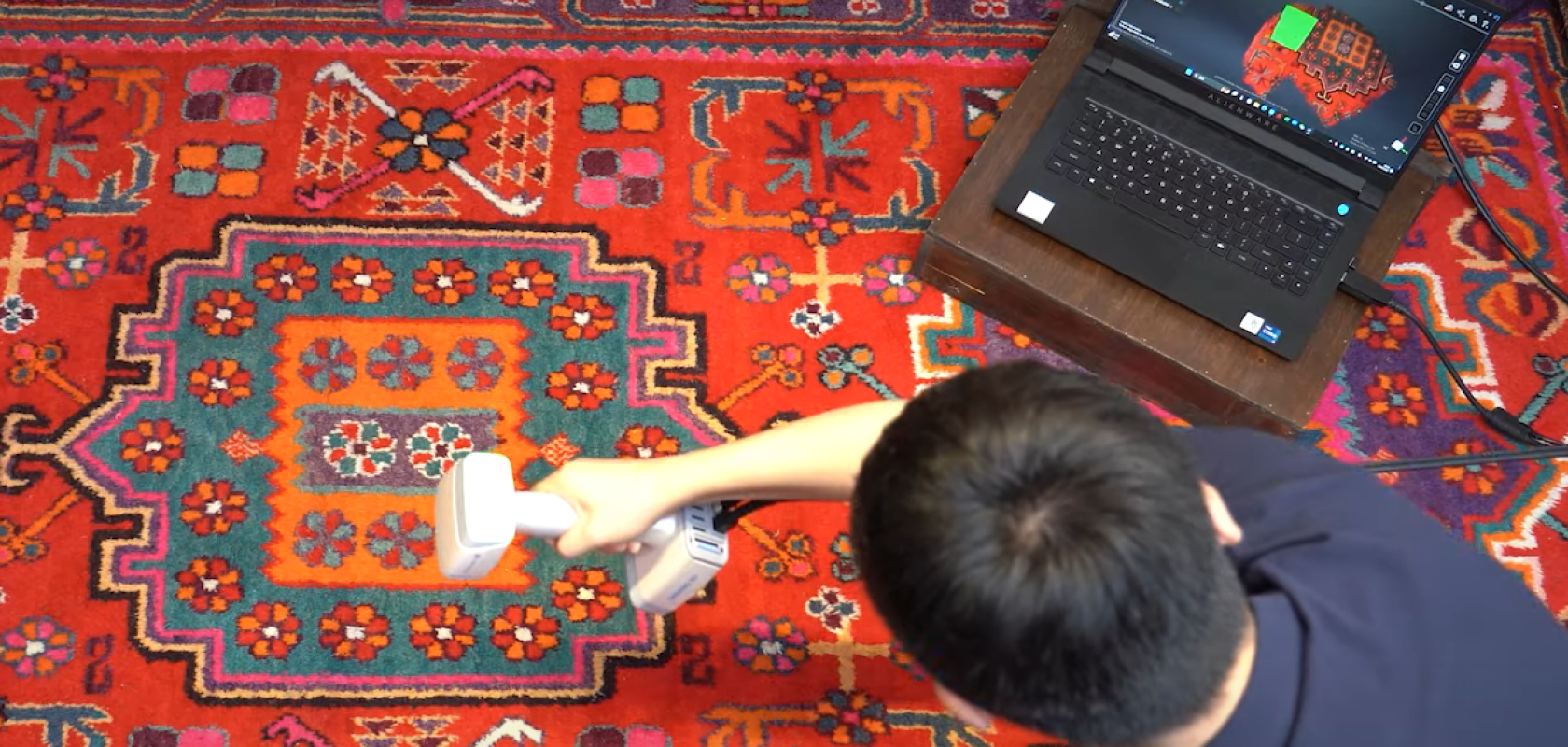 The EinScan H2 features a 5MP camera for richer and brighter colours, the firm says, resulting in more realistic and detailed 3D models. (Image: Shining 3D)
Shining 3D has released the next generation of its EinScan H 3D scanner, the EinScan H2. 
The EinScan H2 features a 5MP camera for richer and brighter colours, the firm says, resulting in more realistic and detailed 3D models, and includes three integrated VCSEL projectors, which allow it up capture dark surfaces and adjust to various lighting conditions.
With improved texture camera and accuracy, the EinScan H2 is designed to capture coloured, detailed objects, as well as for 3D body scanning, thanks to its dedicated algorithms and flashless infrared technology, the firm says. It adds that the EinScan H2 is suitable for artists, medical physicians, product designers, and more.
The scanner achieves up to 0.1mm accuracy in infrared mode (0.05mm in white light mode) and a maximum resolution of 0.2mm. The working distance is adjustable, accommodating objects and scenes of different sizes, ranging from 200mm to 1500mm in infrared mode.
A new "hair enhancement mode" has also been developed, facilitating the capture of both light and dark hair and complementing the existing "non-rigid" feature that compensates for minor body movements in Shining 3D's technology.