Food waste tackled with smart vision system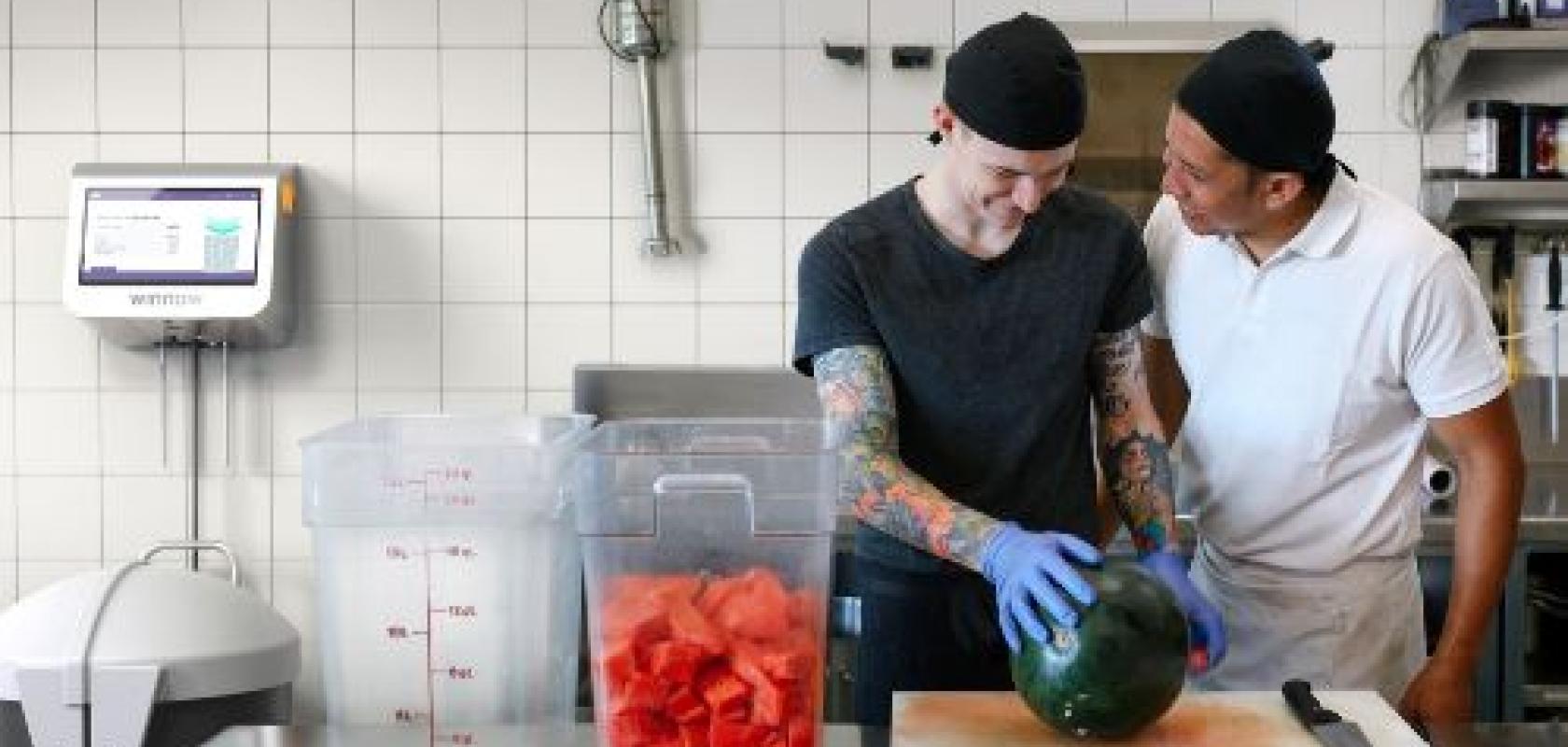 UK firm Winnow has launched an AI-enabled product incorporating vision that aims to help commercial kitchens reduce food waste.
The Winnow Vision system uses a camera to identify the type of food being thrown into a bin on a set of scales. Different foods are automatically recognised and weighed as they are thrown in the bin. The system then calculates the financial and environment cost of the discarded food to the kitchen.
The data can help businesses and chefs adjust their food purchasing decisions to reduce spending and food waste.
The launch follows a proof-of-concept phase that began in January 2018, with Ikea and Emaar Hospitality Group testing the system in commercial kitchens. The pilot project proved that Winnow Vision surpasses human levels of accuracy – the system is 80 per cent accurate at identifying food – and enables chefs to run smarter, more profitable and more efficient kitchens.
The launch of Winnow Vision follows the success of Winnow's first device, which consisted of a set of smart scales and identified food manually. Winnow has helped commercial kitchens save more than $30 million in annual food costs, which equates to preventing more than 23 million meals going in the bin, according to the company.
Winnow Vision is already installed in 75 kitchens and the technology will be rolled out to hundreds more this year. 
Marc Zornes, CEO of Winnow, commented: 'Food waste is a global issue, and one that kitchens around the world are struggling with. Without visibility into what is being wasted, kitchens are wasting far more food than they think. By understanding and reporting food waste's very real costs – both to the bottom line and the environment – Winnow Vision empowers chefs to take action. Using technology that learns and improves with each use, Winnow Vision has the ability to tackle food waste on a global scale.'
The neural networks used to classify the food are run on an Nvidia Jetson TX2 chip, and trained using AWS instances with Nvidia V100 GPUs on TensorFlow. According to Nvidia, up to 1,000 images per food item was needed to train the system.
Food waste costs commercial kitchens between 5 and 15 per cent of all food purchased, with some kitchens wasting up to 20 per cent of all the food they buy, according to Winnow. Food waste costs the hospitality industry around $100 billion every year.
Hege Sæbjørnsen, country sustainability manager for Ikea UK and Ireland, said: 'We [Ikea] have set ourselves an ambitious target to cut our food waste by 50 per cent across our operations before end of August 2020 and our partnership with Winnow is critical to realising that goal. We know that food waste is a complex issue, but Winnow Vision demonstrates that solutions to help tackle this don't have to be.'