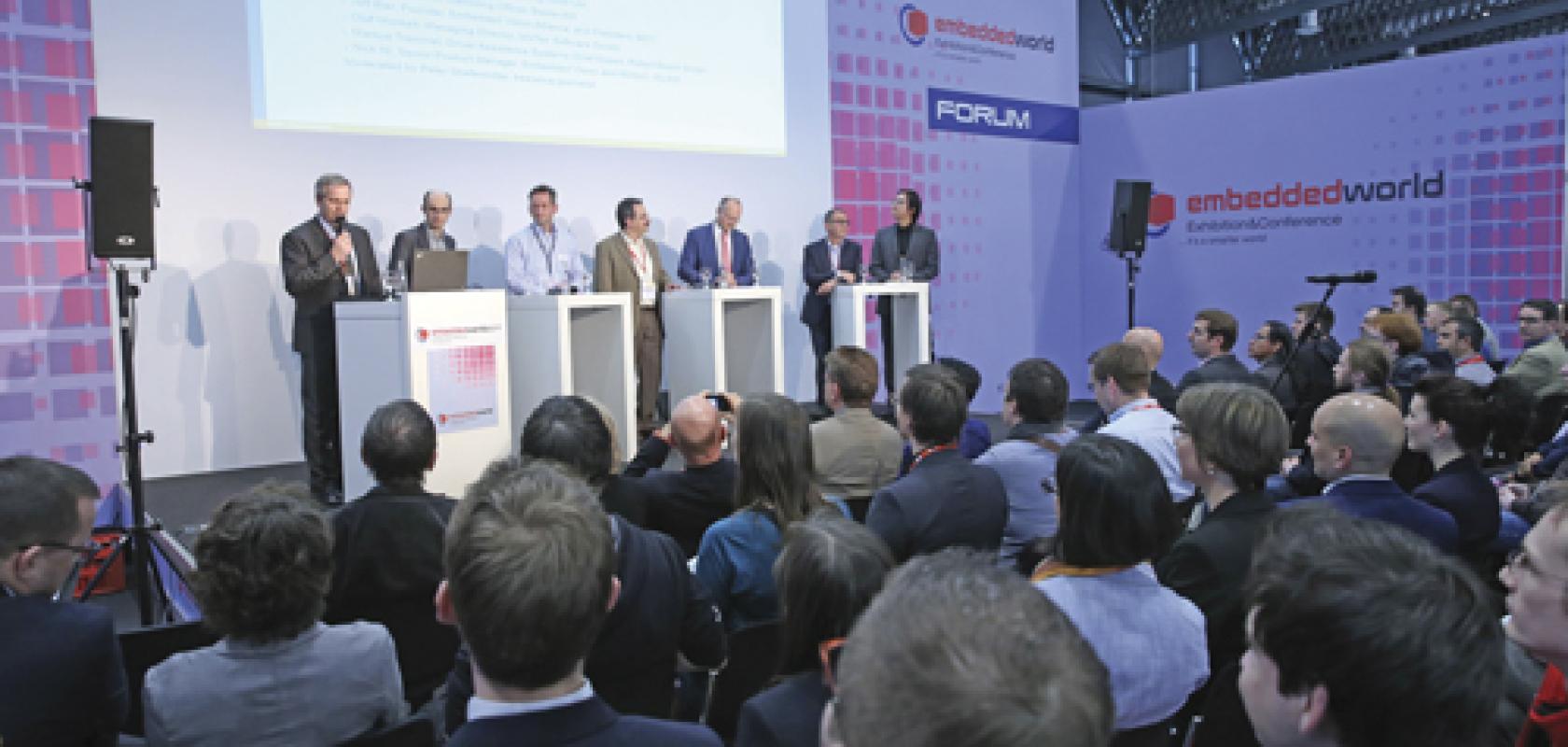 At this year's Embedded World trade fair, held from 14 to 16 March in Nuremburg, Germany, embedded vision was for the first time added as a dedicated session at the conference. Also for the first time, VDMA Machine Vision and the Embedded World team organised a panel discussion about the status of embedded vision and the potentials that lie ahead, with representatives from Arm, Basler, Bosch Autonomous Driving, Embedded Vision Alliance, MVTec Software, and Xilinx.
More than 1,000 exhibitors and 30,000 visitors attended Embedded World. The conference has always been on the spot when new ideas have emerged: the introduction of multicore processors in embedded applications, for instance; the advance of new microcomputer architectures; new wireless communication standards; the introduction of new programming languages and technologies; plus the new test and verification methods that subsequently resulted.
Those on the embedded vision panel at the show said the technology has crossed the border from theory to practice, already offering a variety of interesting application options in almost every industrial sector and in everyday life. Currently, the limited knowhow among users is still regarded as a bottleneck for application development. However, the experts agreed that the progress of embedded vision cannot be stopped. 
Arndt Bake, chief marketing officer at Basler, and one of the panelists, commented that 'embedded vision significantly reduces the hardware cost of vision systems', and that because of this 'vision technology can now be applied to many new application areas', where it was previously far too expensive. 'Vision will now migrate from a niche technology to become a mainstream one. Embedded vision will also have a disruptive effect on the existing machine vision market,' he said.
The discussion was well attended and many exhibitors at the trade fair displayed embedded vision products. One of the participants even stated: 'Embedded vision is one of the fastest growing markets in the embedded world.' I am sure the topic will keep VDMA Machine Vision, Embedded World and us all busy for quite some time. VDMA Machine Vision has already included the question of estimated sales of embedded devices versus PC-based systems in its annual market survey to assess the development.
The panel discussion was recorded and is available at 
www.vdma.org/vision