Intel-Tower deal shines light on machine vision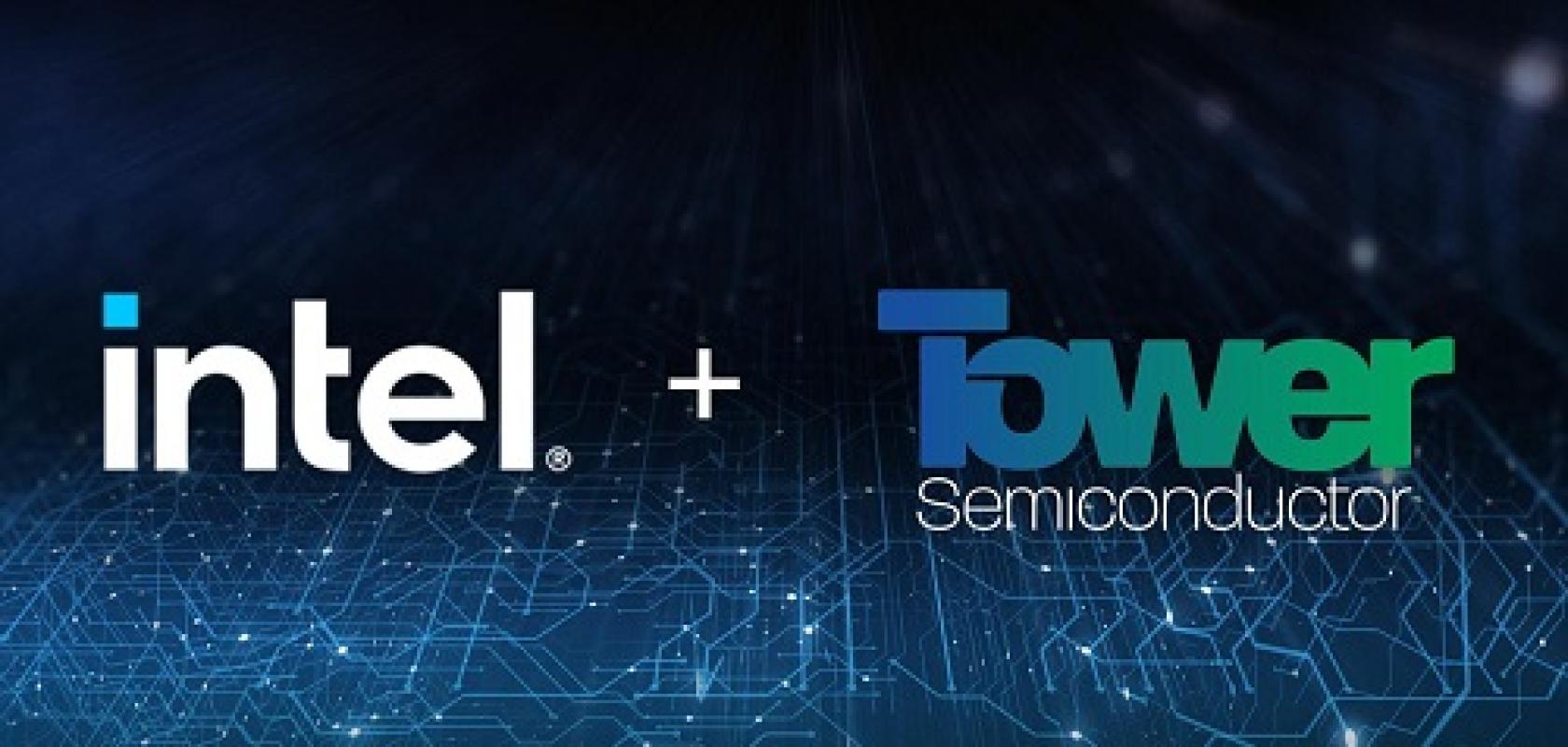 Greg Blackman examines the importance of Tower foundries to machine vision sensor firms, following Intel's acquisition
The news that Intel had bought Tower Semiconductor for $5.4 billion sparked plenty of discussion about the reasons behind the deal and the strategy Intel might employ. Intel stated that the acquisition is to help meet growing semiconductor demand, and to accelerate Intel's path to becoming a major provider of foundry services. Industrial image sensors might not have been high on Intel's priority list, but, for the machine vision sector, the deal is significant.
According to Yole Développement, one quarter of industrial CMOS image sensors (CIS) are manufactured in Tower fabs. Sony is a key supplier of image sensors for industrial vision, but outside of Sony many fabless sensor firms serving industrial vision rely on Tower.
Gpixel, Teledyne e2v and Teledyne Dalsa all have sensors made by Tower; Guy Meynants, one of the founders of Fillfactory and Cmosis, now at Photolitics, told Imaging and Machine Vision Europe that Fillfactory and Cmosis used Tower foundries 'nearly all the time'. Cmosis is now owned by Ams, while Fillfactory was bought by On Semiconductor.
Speaking to Imaging and Machine Vision Europe, Pierre Cambou, principal analyst for imaging and displays at Yole Développement, noted that Tower also serves the design houses of Forza Silicon, Pyxalis and Caeleste. He added that Panasonic imaging products, and more recently some Nikon products, are made by Tower's TPSCo foundries in Japan.
Cambou estimated that sensors make up 16 per cent of Tower's business, or around $200 million – Tower's revenue was $1.3 billion in 2020. As well as accounting for a quarter of the industrial CMOS sensor market, Cambou said that Tower had around one third of the medical CIS market along with a significant share of the aerospace and defence CIS market.
Meynants, who has been using Tower fabs since working for Imec in the 1990s, recalled that when he was at Fillfactory and Cmosis, 'what was nice about Tower was that it was very accessible for companies like us [Cmosis and Fillfactory].' He added that Tower had the flexibility to work with different sensor products, potentially at low volumes, which is the nature of the industrial vision sector.
Meynants said the fact that TPSCo foundries in Japan offer global shutter pixels - as well as trying to be competitive with Sony - is important for machine vision sensor designers. At the 2018 Vision trade fair in Stuttgart, Dr Avi Strum, senior vice president at Tower, told Imaging and Machine Vision Europe that offering small global shutter pixels was Tower's strategy for competing with Sony. At the start of 2019, Tower released a global shutter CMOS sensor with a pixel size of 2.5µm, which at the time was the smallest global shutter pixel in the world.
Advanced technology nodes
The Tower acquisition bolsters Intel's Foundry Services (IFS), which Intel founded in March 2021 to help meet demand for semiconductor manufacturing capacity. Cambou said that one of the benefits of the deal is it could give the Tower foundries the ability to pursue advanced technology developments, such as hybrid stacking, and single photon and quantum imaging. Machine vision sensor makers could therefore have access to more advanced technology nodes through Intel.
'The addition of Tower brings in products such as radio frequency, image sensors and power management ICs to the Intel portfolio,' Cambou said, adding that it is Tower's established foundry operations and specialty tech IP that will accelerate the Intel Foundry Service.
'We heard "customer focus" and "foundry DNA" a few times when talking about the acquisition,' he continued, 'so Intel was probably seeing IFS as lacking that foundry pedigree that comes with being in the foundry business for many years. Another interesting comment was that it takes three years of engagement to turn a new foundry customer into foundry revenue.'
It's difficult to say what Intel's plans are for Tower fabs; Intel could streamline and improve some of the processes, which could be an advantage in terms of wafer throughput. However, if Intel has capacity issues – and most semiconductor fabs are experiencing capacity issues in one way or another at the moment – will that constrain machine vision sensor providers?
Meynants made the point that one of the benefits of the industrial imaging market is that it is less influenced by cycles than the consumer business. Industrial imaging is still small compared to other sectors Intel serves, and there are bigger reasons behind the move – Cambou noted that the acquisition might be, in part, an answer to the acquisition of Xilinx by AMD to provide computer chips.
Cambou commented: 'Now that Tower is a part of Intel, it will be interesting to see what the reactions of Tower customers – and Tower competitors – will be.'