Breaking hyperspectral barriers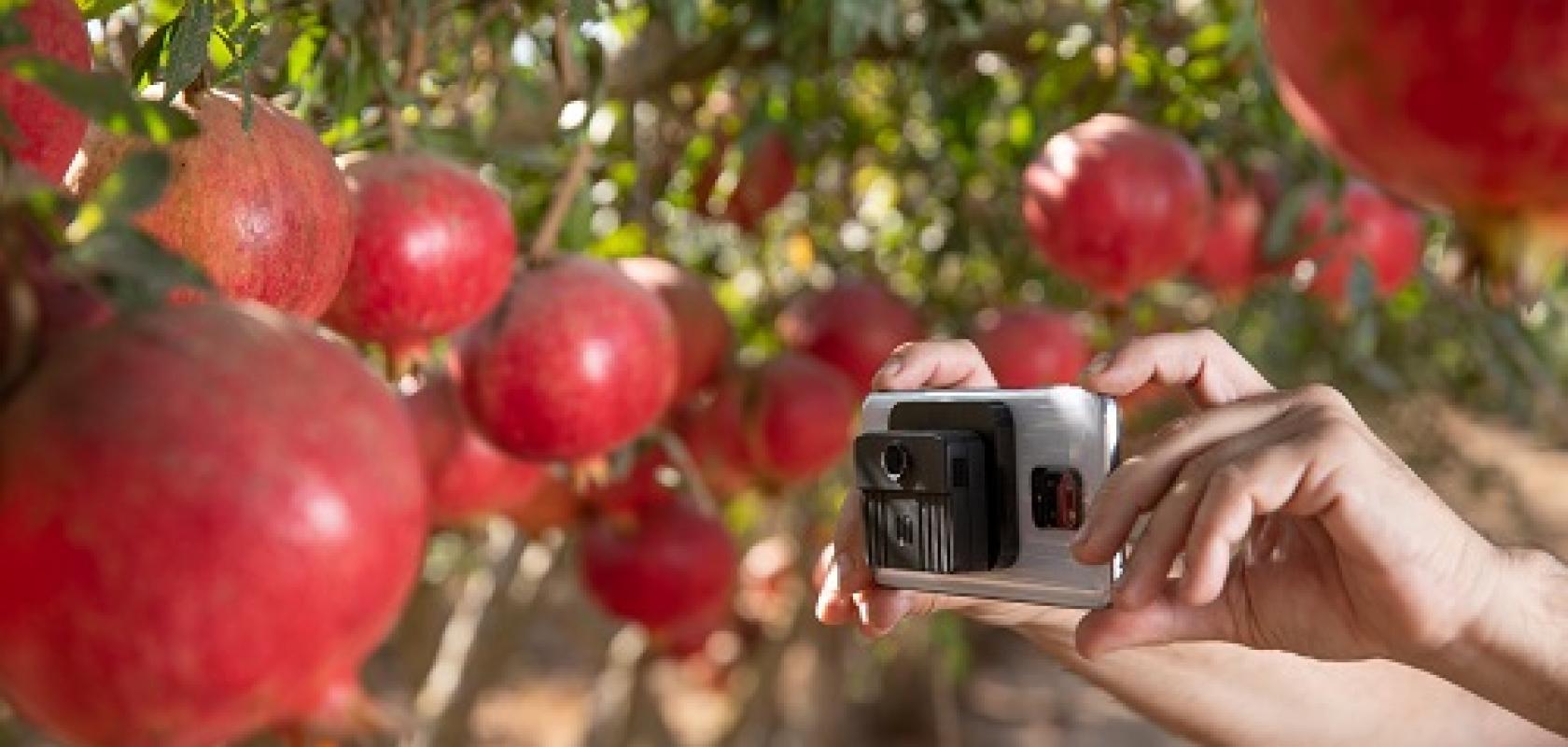 Reducing the cost and size of hyperspectral cameras is opening up many more applications, as Keely Portway finds out
Hyperspectral imaging is used to analyse a wide spectrum of light instead of just assigning primary colours to each pixel. The light striking each pixel is broken down into many different spectral bands to provide more information on the subject of the image.
Hyperspectral imaging was developed in the 1970s by NASA's Jet Propulsion Laboratory, and in the early 1980s the organisation recorded its first hyperspectral image using an aerosol imaging spectrometer (AIS-1). Today, hyperspectral imaging is used in applications such as astronomy, agriculture, molecular biology, biomedical imaging, geosciences, physics and surveillance, waste sorting and recycling, eye care and environmental monitoring. There is also increasing interest in agri-tech and other industrial use cases where it may not be possible for the human eye to detect discrepancies between images.
Reducing waste
The European Commission has committed to scaling-up European Union member countries' contributions to the global target of halving food waste by 2030 as part of the Farm to Fork Strategy. Dan Dariel, VP of Marketing and Product Management at Unispectral, explains that the quality of food needs to be determined in order to help reduce waste. "If the quality is beyond selling but still edible, it can be given away," he says.
Likewise, the use of chemicals in agriculture is coming under scrutiny, particularly in the EU. Under the same strategy, the European Commission has also committed to cutting the use of chemical pesticides in half by 2030. But fruit and vegetables from non-member countries are not always subject to the same scrutiny, and so there needs to be a way to determine the amount of fertiliser, pesticide and insecticide chemicals within these foods, which is where hyperspectral imaging can help.
Tomato plant classification
Another example is in the detection of T-virus in tomato plant classification. Dariel continues: "When you look at a healthy plant and a sick plant using your eyes, they will look similar, so it is difficult to distinguish which is healthy and which has a virus. The virus can spread and damage healthy plants if it is not identified and eradicated. A hyperspectral camera can identify the difference between a healthy and a sick leaf."
This is because, with hyperspectral imaging, the images are taken in different bands of the leaf itself, so the spectral response of the leaf will behave differently between two different materials, which look exactly the same to the human eye. The first step is to grab several images of the same object in different bands; the optimised band should be defined to differentiate sick from healthy leaves. The next step is to create an extensive database of images on which the software or modelling must be trained to differentiate between healthy and sick plants, after which there is a model in place that is capable of developing an application which will know what to do next time by itself.
Similarly, hyperspectral imaging can be used to quantify the quality of meat. Dariel elaborates: "Images can be taken of meat, and if different meats have different water percentages and different proteins, these parameters will be different in different bands. So, by taking many, many images, it is possible to distinguish between a meat which has 10% water or meat which has 20% water, or if there is antibiotic inside the meat itself. This is important in agriculture because, between the first phase of an animal reaching an abattoir to when it reaches the store, there are about 10 different merchants in the chain. At each one of these points the quality of the meat should be quantified in the same way so the merchants and vendors agree on the quality in order to agree how much to pay."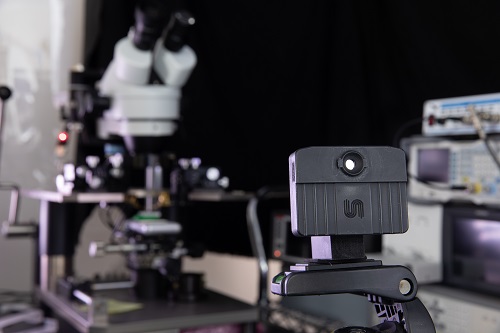 It's clear, therefore, that there is a real use case for hyperspectral imaging across many different applications in the agri-tech industry. However, for many organisations, there have been a number of barriers to entry. Dariel explains: "Up until now, hyperspectral imaging cameras have been very expensive, in the sense that a single camera can cost between $10,000 and $100,000 for the visible and near infrared, and considerably more for specialised hyperspectral cameras operating in the thermal IR region. They can also be very big and bulky. So, in many cases, you can find these cameras in static environments, such as scientific labs or universities, but there have been fewer use cases in industrial or precise agri-tech locations by standard users or integrators because of the high price and the bulkiness of the product."
A helping hand
Unispectral has developed a range of hyperspectral products, allowing for a smaller, cheaper system that can be used in any application for which hyperspectral imaging is desired. The solution is based on the Fabry-Pérot proven hyperspectral technology, in which an optical cavity is made from two parallel reflecting surfaces. Optical waves can pass through the cavity only when they are in resonance with it.
The company's ColorIR NIR Tunable Fabry-Pérot MEMS filter was designed to control the voltage of the upper mirror, causing it to move up and down and, in turn, change the central wavelength of the filter itself. It is designed to enable a unispectral NIR image to be captured, using a standard IR micro camera, and can be applied to any micro IR camera to convert it into a multi-spectral authentication, detection and inspection device.
Alongside the filter, the company closely collaborated with partner camera manufacturers to develop a camera. The result is the Monarch II, a portable, tunable hyperspectral IR camera for agriculture, industrial, scientific, and commercial use. The Monarch II is designed to capture in-field or on-site spectral images in a simple and inexpensive way, with no need for expensive, bulky or sensitive equipment. It benefits from a high-speed lens and a 680-940nm spectral range, but it measures only 6.0 x 4.5cm. Analysis and decision-making is possible through an AI application that provides diagnostics of produce, merchandise, humans, or medical processes. The camera can be connected to a mobile phone or can also be embedded in sorting robotics, machine vision platforms, manufacturing lines, QA systems and biometric authentication terminals. It can connect to real-time analysis, inspection and control systems through a PC interface. In order to simplify and shorten time of development, Unispectral provides its hyperspectral camera with an Applications and a SDK library, allowing the developer a smooth and short development process. Unispectral's camera SDK is available for Windows, Android and Linux.
David Gibson, Managing Director of Photon Lines, Unispectral's partner in the UK and Ireland, states: "The whole of the Photon Lines Group has been heavily invested in hyperspectral imaging since it first became commercially viable. We have sold systems for our partners Resonon and Telops in a number of applications such as land-based and marine-based remote sensing, and have delivered bespoke systems for quality control in the food industry. When Unispectral introduced themselves to us earlier this year and showed us their novel, compact solutions we saw it as a real opportunity to help them find and exploit new, low-cost, volume applications."
In developing this solution, Unispectral has opened up the possibility to make hyperspectral smaller and more cost-effective in the future. With the addition of the filter to any CMOS camera, an inexpensive hyperspectral camera can be created. Dariel reveals: "This is a contrast to the way that other companies are implementing the technology, and why our solution is much more cost effective. Eventually, we predict that a mobile phone company will be able to take the 3.4mm filter and assemble it on a standard camera inside their product, and thus use the mobile phone as a hyperspectral camera – just think how much further the cost could be reduced for users."
Read the white paper to find out how advances in camera and filter technology from Unispectral have opened up more applications in hyperspectral imaging across industrial and agricultural use cases.