3D sensing: At full speed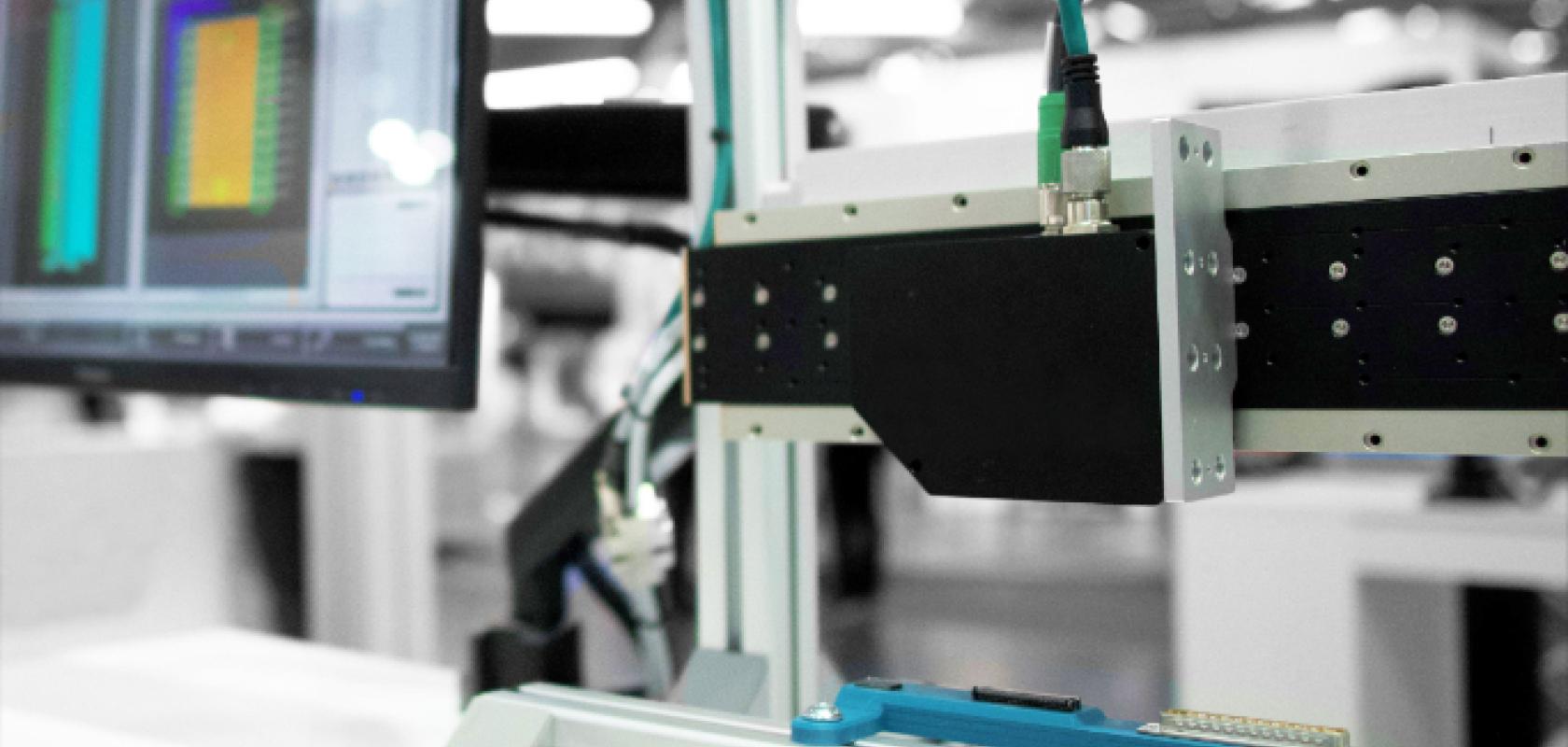 From cakes to cars, how the latest developments in 3D sensing are opening up a world of application possibilities where speed is of the essence
3D profiling is the accurate three-dimensional topography of a given surface. It is widely used for height and shape measurement in applications including metrology and surface inspection. As the technology behind it has become more advanced, more opportunities have opened up, for example, in the food production and automotive industries.
One company to benefit is US-based start-up Beehex Automation, which was founded in 2016 as a spin-out from NASA where the company's founders had worked on a project to develop a 3D food printer system that could personalise food for astronauts during long-term space missions. The team used the expertise they had built up to devise an application for the bakery industry, where, in the US, brightly coloured frosting, decorations and food colouring are incredibly popular. It is also common in the US to buy cakes in a supermarket, rather than a traditional bakery.
Baking up a storm

Beehex Automation used AT's C6 3D sensors to develop a system for the automatic labelling of cakes that can be used in any supermarket
Managing director Benjamin Feltner and his team, therefore, had the idea to develop a system for the automatic labelling of cakes that can be used in any supermarket. They knew that it needed to be an uncomplicated application that could respond quickly and flexibly to the size, texture, and background, whilst also maintaining reliability. Feltner explains: 'Cakes have been popular in this country for decades and always will be.
People will still be interested in great cakes for the next hundred years. That's why this is a particularly exciting market for us to work in, where there are always challenging things to discover
.'
The company made contact with AT – Automation Technology (AT) through the imaging sensor specialist's American sales partner moviTHERM, with whom AT has already been working for more than 15 years, and made the decision to incorporate the company's 3D sensors into its design. 
The C6 sensor technology from AT currently offers the world's fastest 3D laser line profiling, with a profile speed of 38kHz or more achievable, depending on the height range of the application. It includes a sensor chip with a widely advanced rapid profiling (WARP) feature. The imager offers a resolution of 3072 pixels per row and enables the C6 profiler to generate high-resolution 3D scans. It supports the latest technology trends such as GenICam 3D and includes new features such as MultiPart, which enables the parallel output of up to 10 different characteristics (e.g. range, reflectance, scatter) at maximum profile speed; while MultiPeak allows the output of up to four different peaks for more greatly robust 3D data and for scanning 
transparent objects without disturbing reflections.
André Kasper, founder and CTO of AT comments: '
The 3D sensors are unique in their combination of resolution and speed, so with their features we are opening up completely new horizons in 3D image processing
. There is no other sensor chip in the world with which high-resolution profile data can be recorded so galactically fast. With our chip design and the on-sensor processing we have developed, we can achieve an unprecedented 3D data rate of 128 million 3D points per second.  
Continues Feltner: 'We decided to work with AT because we have enormously demanding requirements due to the different nature of the cakes to be labelled, which not every component manufacturer can fulfil. With its C6 sensor, AT has a 3D solution in its portfolio that is, on the one hand, compatible with our software for evaluating the data and, on the other, can be used flexibly.' 
Beehex now has a comprehensive range of products that not only allows for an enormously wide spectrum of colours when it comes to design, but also allows for any form of design that the customer would like their cake to be decorated in. Says Feltner: 'In the food industry, there are hardly any limits when it comes to designing cakes, and we had to come up with something that would make us better and faster than the competition in this industry. However, thanks to the long development time and the many optimisations, we are now the only ones in the USA to offer such a flexible, fast, and individual design service.'
Making a connection
Moving from the US to Germany, and from cakes to connectors for the automotive industry, Baden-Württemberg-based aku.automation has also benefited from the new sensor technology of AT. The company is internationally renowned as a system integrator for high-quality image processing solutions. Its challenge was to develop an application to quality check the some 5,000 connectors in a vehicle. This can be particularly tricky because these different connectors also have numerous pins that control the vehicle's electronics – on average around 100,000 pins are used per vehicle. The malfunction of a single pin could lead to the complete failure of the entire car electronics.
The system integrator developed an application to reliably check the coplanarity of these pins – in 24/7 operation in up to 40 machines at the same time, resulting in a check of approximately 1.7 million pins per-day. The additional challenge here was to check the condition of the pins, because after assembly they must not be permanently and flawlessly restricted in their function, even by external influences such as movement and moisture. 
An experienced team of developers wanted to find the optimal design of the application. This initially involved putting together all the components for a reliable system, programming customer-friendly software, implementing the output of the quality data and coordinating the signal control for the machine. Having worked with AT for a number of years, aku.automation 
approached the company to help with a solution. That solution was a control that used high-resolution 3D dual-head sensors from AT's C6 series.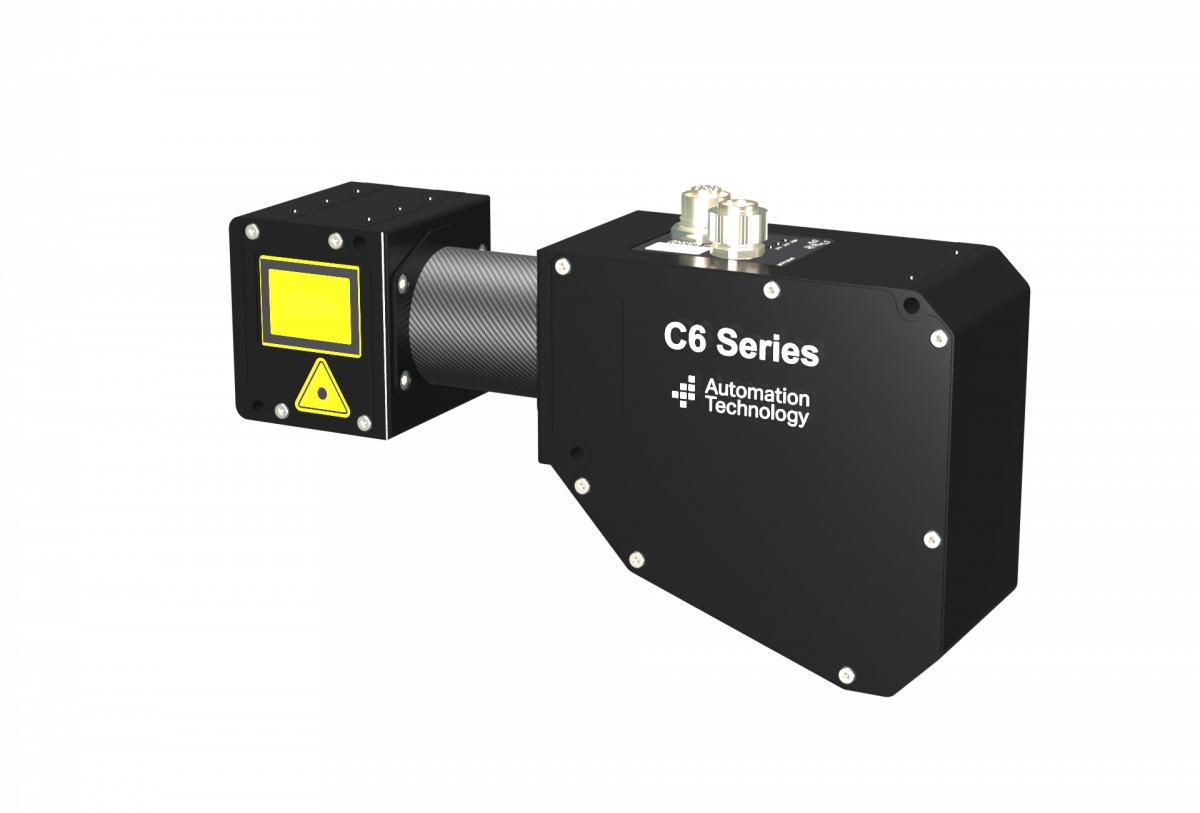 The C6 sensor technology can achieve a profile speed of 38kHz or more
The sensors scan the pins of the electronic connectors directly from two sides at the same time in order to avoid occlusion on the one hand, and to provide more detailed data for the 3D point cloud on the other. Again, the WARP feature, combined with the profile speed of up to 38kHz and resolution of 3,072 points-per-profile allowed a new dimension for electronic connector testing.
Martin Stengel, head of sales at aku.automation explains: 'We have been working with AT for many years and benefit time and again from the extensive expertise of this component manufacturer. AT was also able to respond most effectively to the high demands in this application thanks to its modular and flexible solutions in its 3D portfolio, so that we actually met all requirements 100 per cent. For us, two factors were decisive in the development.
On the one hand, a reliable quality procedure was a priority, but on the other hand, we also wanted to make it as easy as possible for the customer to use the solution
. Therefore, we designed the application in such a way that it can be used for checking an infinite number of types of electronic connectors and thus has a high multiplier effect.'
aku.automation performs connector testing for numerous well-known automotive manufacturers. The company's reject rate of defective pins is always less than one per cent.