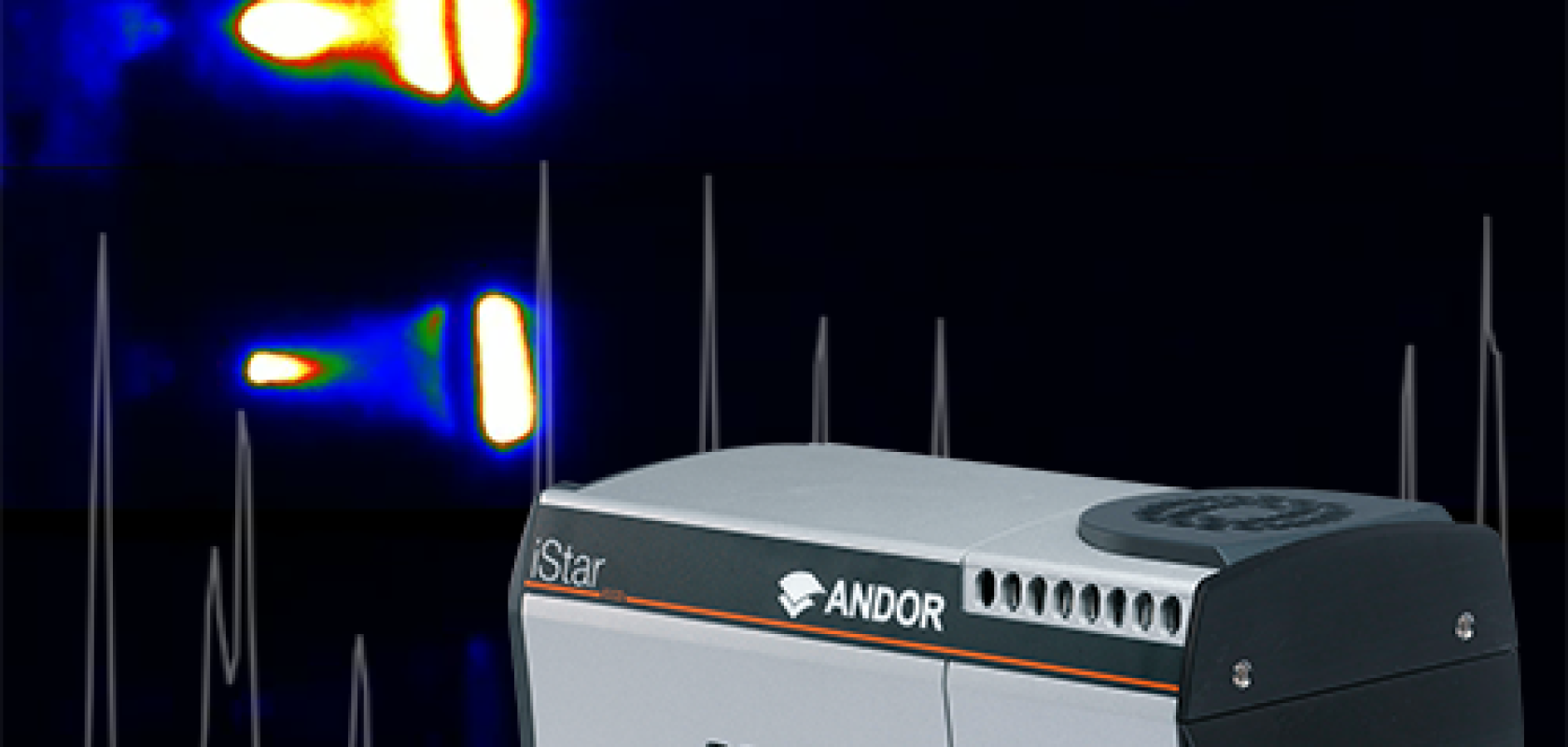 Andor Technology announced the launch of an ultrafast Spectroscopy Mode on its market leading high speed and low noise Zyla and iStar scientific CMOS (sCMOS) platforms. Physical and Life Science spectroscopists now have seamless access to a unique combination of superb spectral rates up to 27,000 sps, high sensitivity and high dynamic range.
On-head camera intelligence provides convenient, high dynamic range, fully user-configurable, ready-to-analyse binned single spectrum or multiple (multi-track) spectra. This upfront data processing greatly reduces the data set size to be handled by users. A unique new 32-bit data transmission mode also allows the preservation of the signal dynamic range in these extensive spectroscopy binning scenarios.
The Zyla 'Spectroscopy' Mode provides market leading spectral rates up to 27,057 (Zyla 5.5), ideally suited for high resolution, low light and high dynamic range transient spectroscopy applications with 10's of microsecond time-resolution. The Zyla's superb linearity (better than 99.8%) and zero optical etaloning in the near-infrared yield unparalleled quantitative measurement accuracy. Its multi-track mode with rates up to 6,000 acquisitions/second delivers a powerful tool for hyperspectral imaging and dual-track, kilohertz transient absorption spectroscopy.
The iStar brings together the low noise, high dynamic range and ultrafast spectral rates (up to 4,000 sps) of the sCMOS technology with nanosecond time-resolution. This combination is a highly attractive choice for plasma spectroscopy, laser-induced breakdown spectroscopy (LIBS) or pulsed fluorescence/photoluminescence spectroscopy.
Antoine Varagnat, Product Manager at Andor Technology, said; 'Andor's Zyla and iStar sCMOS are the only platforms on the market to offer simultaneously high acquisition rates, high sensitivity and high dynamic range for both Imaging and Spectroscopy applications. The detectors' versatility makes them highly valuable tools for multi-experiment laboratories and OEM integrators'.