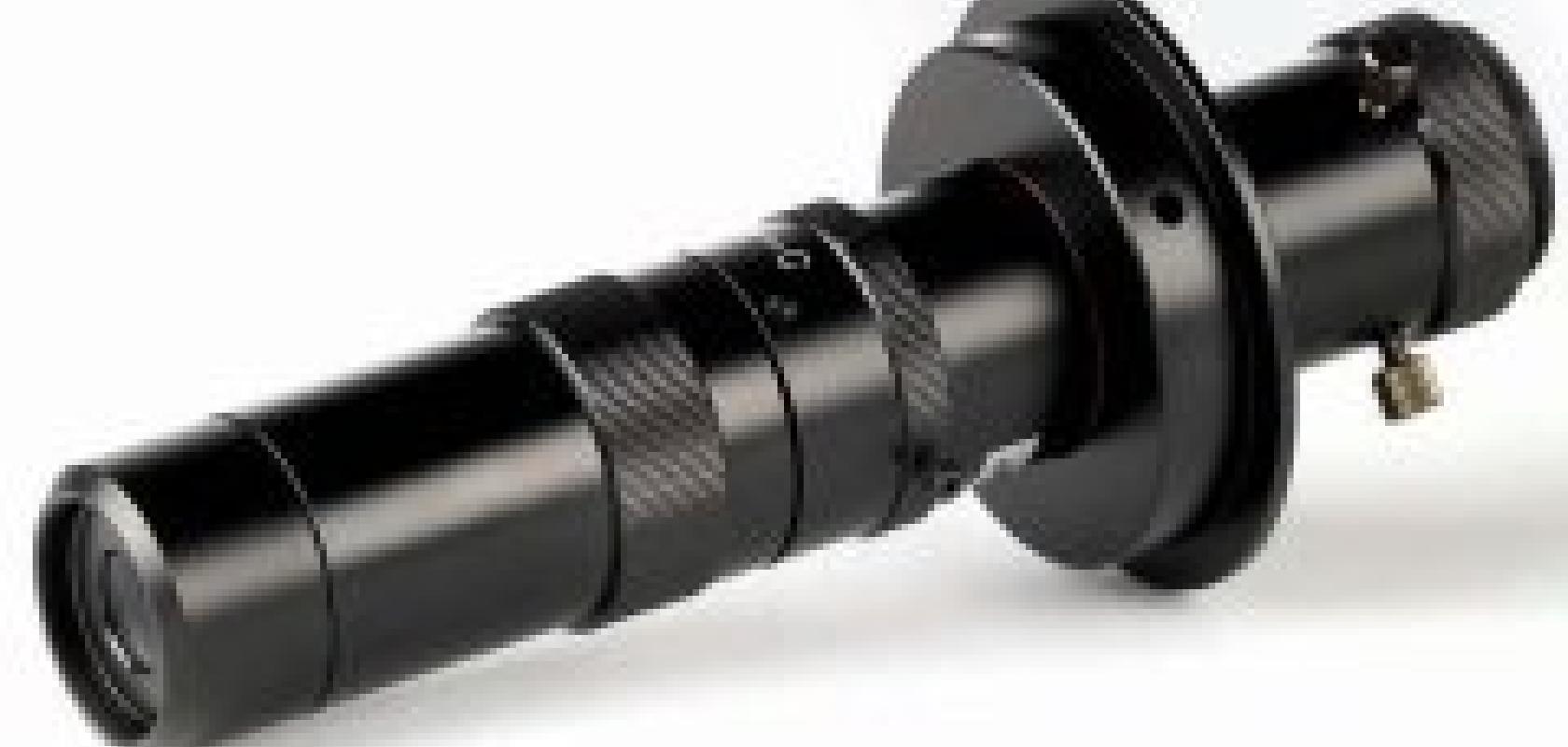 Edmund Optics has released the VZM 100i video zoom microscope. The VZM series are parafocal zoom lens systems for video cameras. The system is suitable for inspection systems that need to handle a wide range of object sizes without changing working distance.
The VZM 100i features a compact 28mm diameter removable mount with optional zoom lock adapter and works with camera sensors as large as 2/3-inch. It offers a 0.25x primary magnification, a 4:1 zoom ratio, and a horizontal field of view of 25.6mm when using a 2/3-inch sensor. Its working distance is 175mm with resolutions up to 70 lp/mm, and it offers a greater depth of field than other members of the VZM family.
As with other lenses in the family, the VZM 100i features a rack-and-pinion focusing movement and parafocal design to eliminate the need to refocus when changing zoom levels. The i-series also offers front threading for filters and a locking iris.