Techspec telecentric lenses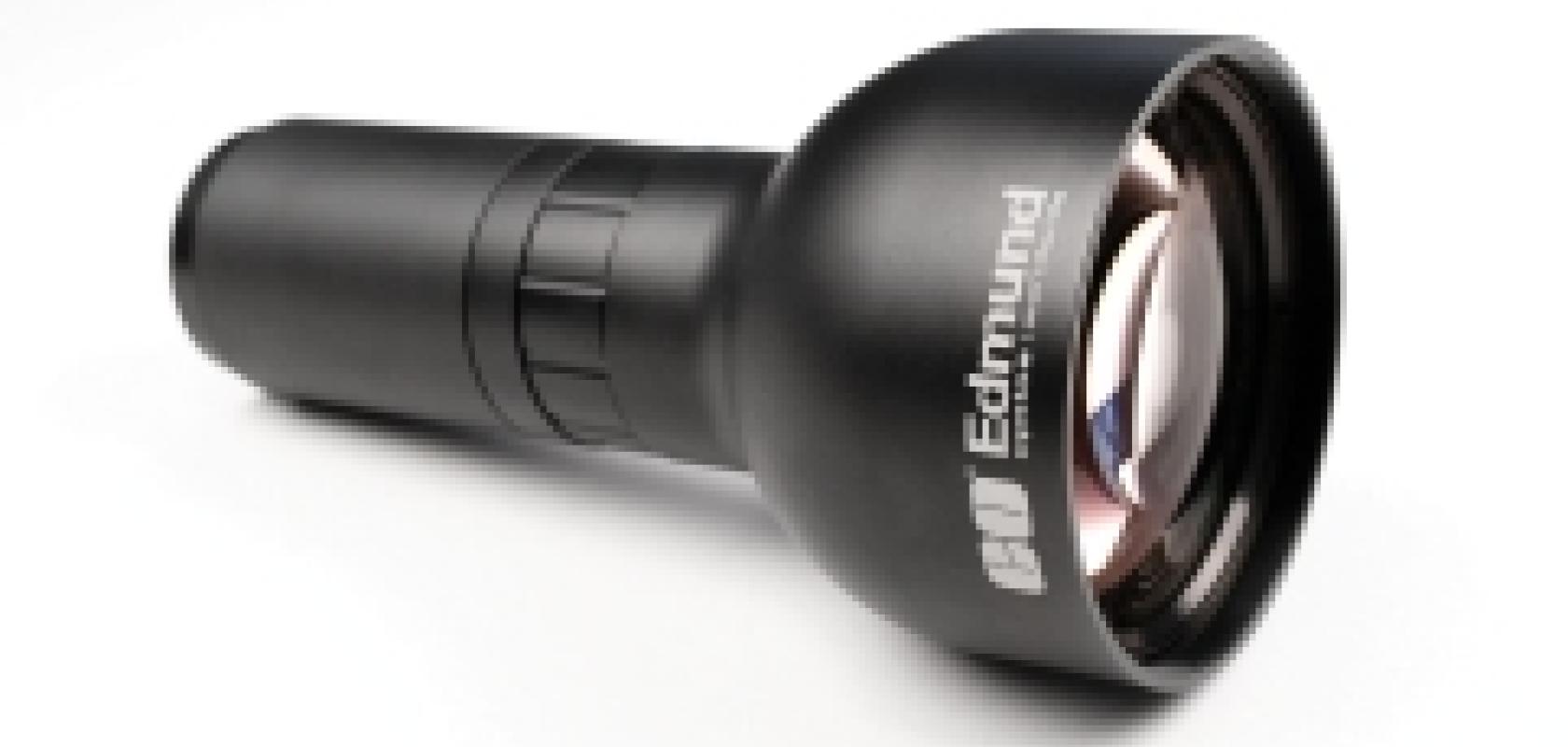 Edmund Optics, a provider of optical components, has released its Techspec line of large format telecentric lenses that can accommodate large format industrial image sensors. Telecentric lenses are designed to eliminate the perspective error found in conventional lens systems, increasing measurement accuracy within vision systems.
The lenses can accommodate image sensors measuring as large as a 28.7mm diagonal. This makes them compatible with large format area sensors such as the 1.2-inch Kodak 4 Megapixel and 4K-pixel line scan sensors. The lenses provide high-resolution, high-precision images with a large field of view (FOV). A large FOV allows for a fast inspection speed to maximise throughput. Even with 5µm sensors (100 lp/mm), contrast is greater than 20 per cent across the whole field, with telecentricity and distortion of <0.1 per cent.
The lenses are available in a variety of mounting formats, including C-mount, T-mount, and F-mount for compatibility with many large-sensor cameras and easy system integration. An optional mounting clamp is available for use in bench top setups. Lens aperture is adjustable from F/6 to F/22 and a locking iris prevents changes in adjustment in high vibration environments.