Speed|scan AtlineCT system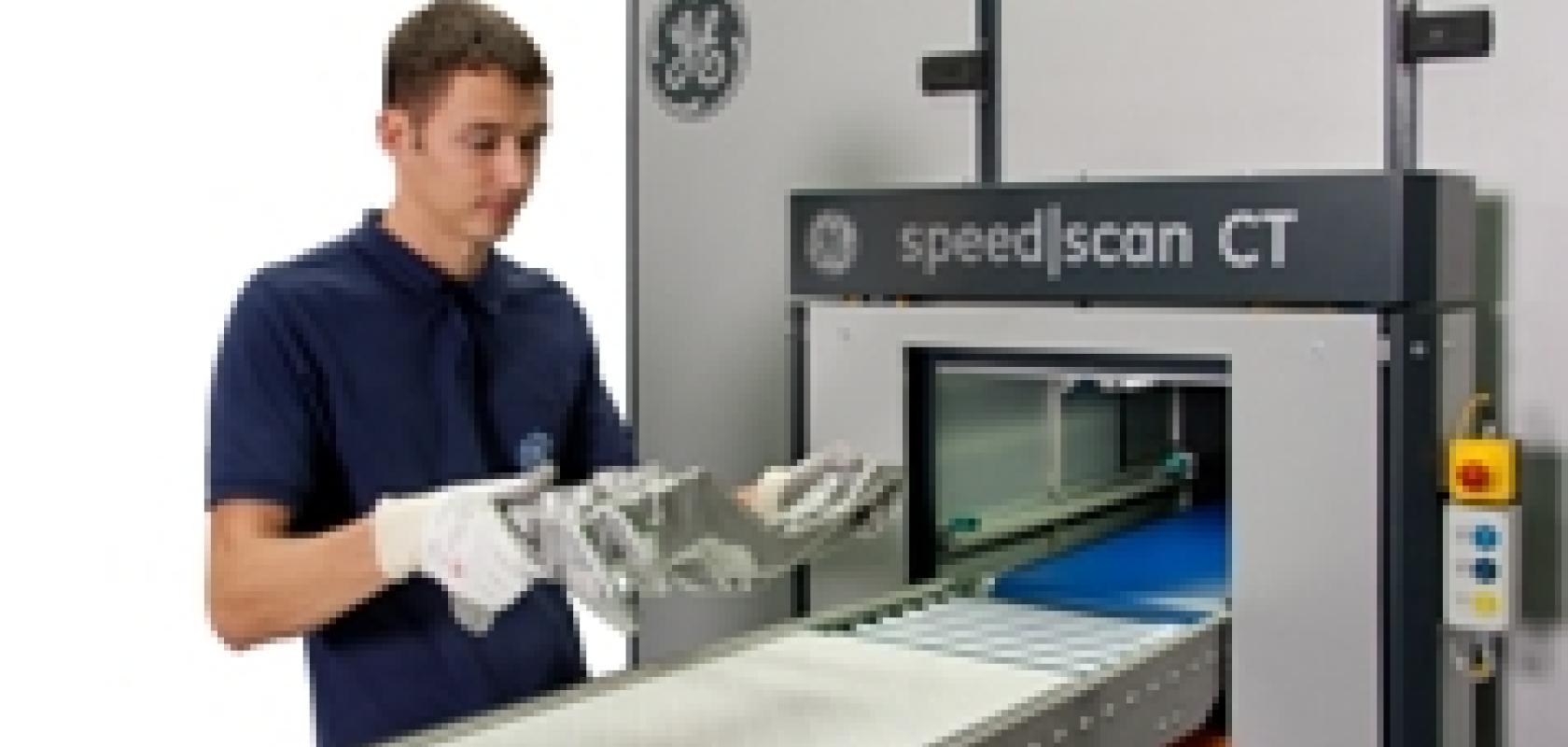 The Inspection Technologies business of GE Measurement and Control has released the Speed|scan AtlineCT system. The system brings high speed 3D computed tomography (CT) directly to the production line for inspection of castings.
The CT system is up to 200 times faster than conventional 3D CT inspection and offers important additional quality control features, including exact 3D defect location and classification, wall thickness analysis to allow dimensional control and actual CAD data comparison. The system is suitable for inspecting any light metal castings or composite structures, but is particularly targeted at the automotive and aerospace sectors.
The modified GE medical scanner uses Helix multi-line technology, where a gantry with an X-ray tube and corresponding multi-line X-ray detector rotates around the workpiece, which is being passed through the gantry on a conveyor belt. The workpieces are scanned at speeds of up to several millimetres per second, and are automatically assessed with the aid of GE's own speed-optimised 3D Automatic Defect Recognition (ADR) algorithms.
The Speed|scan AtlineCT inspection system can handle workpieces up to 300 x 400 x 800mm in size and up to 50kg in weight. Its containing cabinet is suitable for industrial environments with dust protection and thermal isolation.