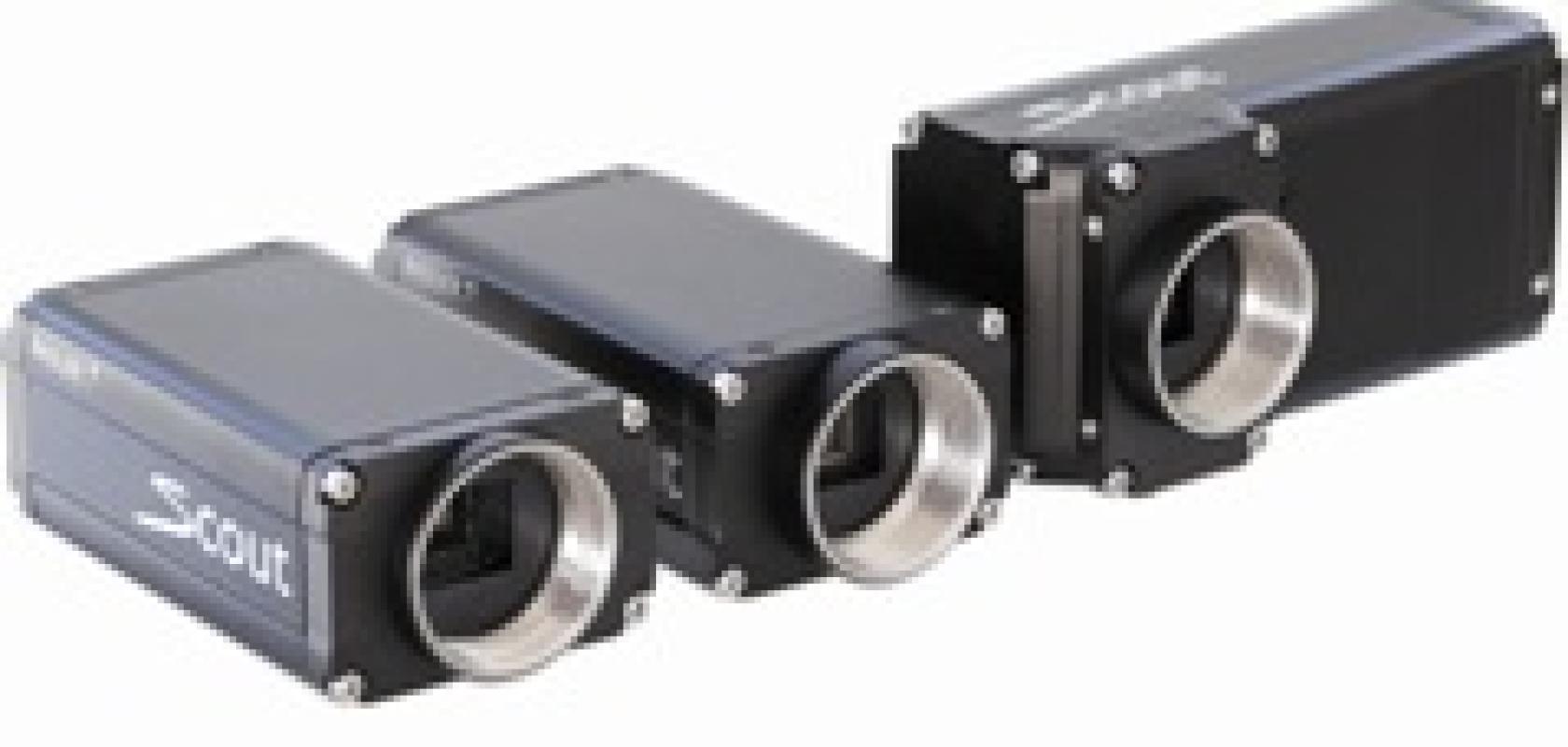 Basler Vision Technologies has launched four Scout camera models based on Sony's ICX618 sensor.
The cameras feature a compact 29 x 44 x 73.7mm housing and are equipped with a C or CS-mount lens adapter. They are available in monochrome and colour and with a Gigabit Ethernet or IEEE 1394b interface.
The EMVA 1288 data for the Scout scA640-120gm camera provides the same total Quantum Efficiency (QE) and the same absolute sensitivity threshold as Sony's ICX285 sensor. In addition to high sensitivity, the models are fast, offering an acquisition rate of 120fps at full VGA resolution.
The high sensitivity and frame rate of these models make them suitable for a wide variety of applications, ranging from factory automation to semiconductor and electronics manufacturing. The models also target outdoor applications such as security or intelligent traffic systems where lighting conditions are often critical.
These models can be easily operated via Basler's Pylon driver package. The Pylon drivers provide reliable image data transport from the cameras into PC memory at the lowest possible CPU Load. The software package provides the drivers and the camera C++ API, a viewer tool as well as comprehensive documentation and code samples to make it easy to start using and integrating the cameras.