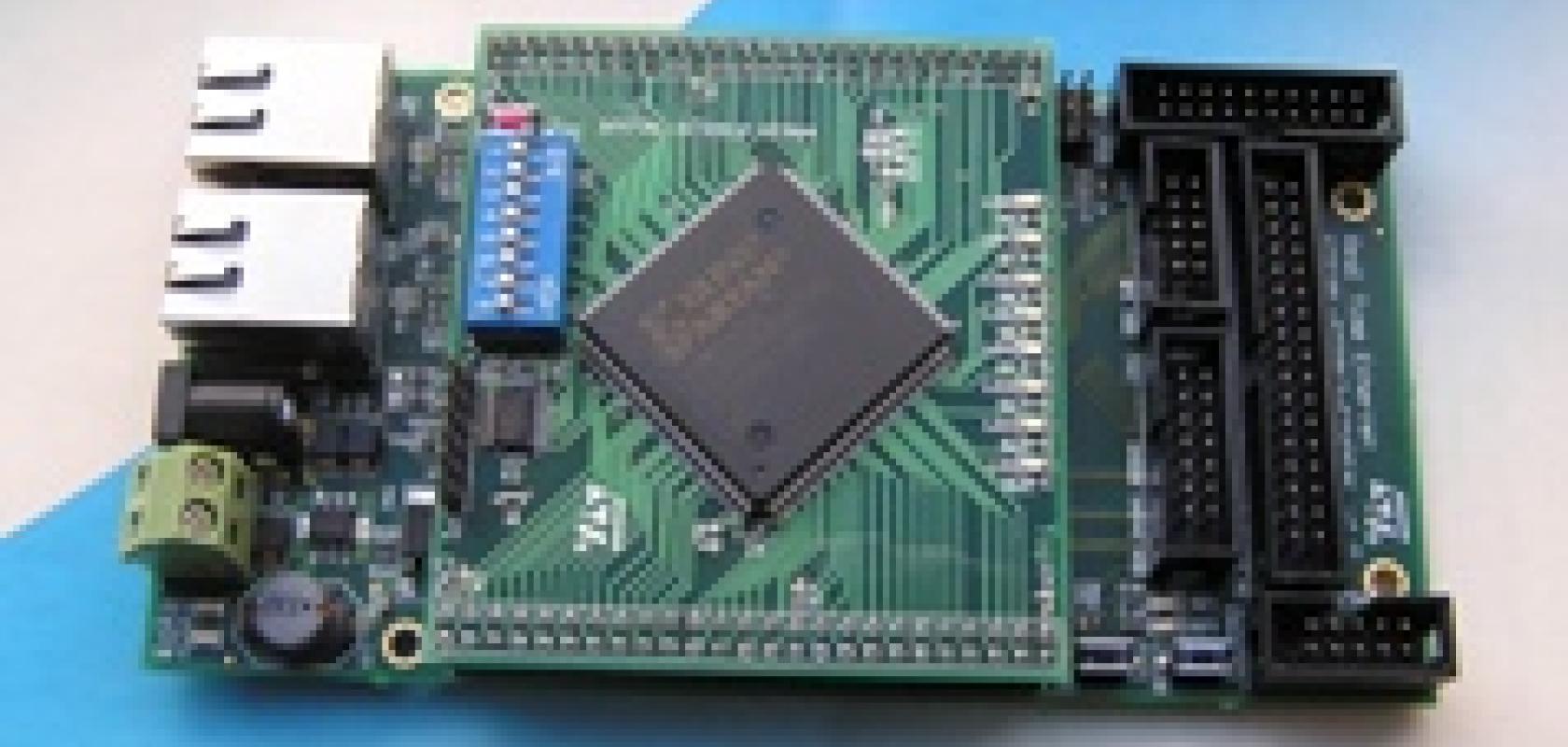 STMicroelectronics has released a Powerlink test board with software from Port. The system's basis is a STEVAL-IFW001V1 board. A dual Ethernet port and an integrated hub from Port enables users to line up several boards if needed. Several slots allow for optional I/O and control card extensions. An STR912FAW44 serves as the board's MCU and operates with a Powerlink stack supplied by Port.  
A Xilinx Spartan-3E FPGA XC3S500E extension (STEVAL-IFW001V2), which is plugged into the board, also enables users to implement and evaluate customized applications. The FPGA module connects to the base board via Medium Independent Interface (MII), External Memory Interface (EMI) or Serial Peripheral Interface (SPI). The FPGA connects and processes signals and displays status information via eight LED. The device address can be configured via an 8 Bit DIP switch.
 A complete starter kit based on the board (including Managing Node, power supply, cables and software) is available from Port.