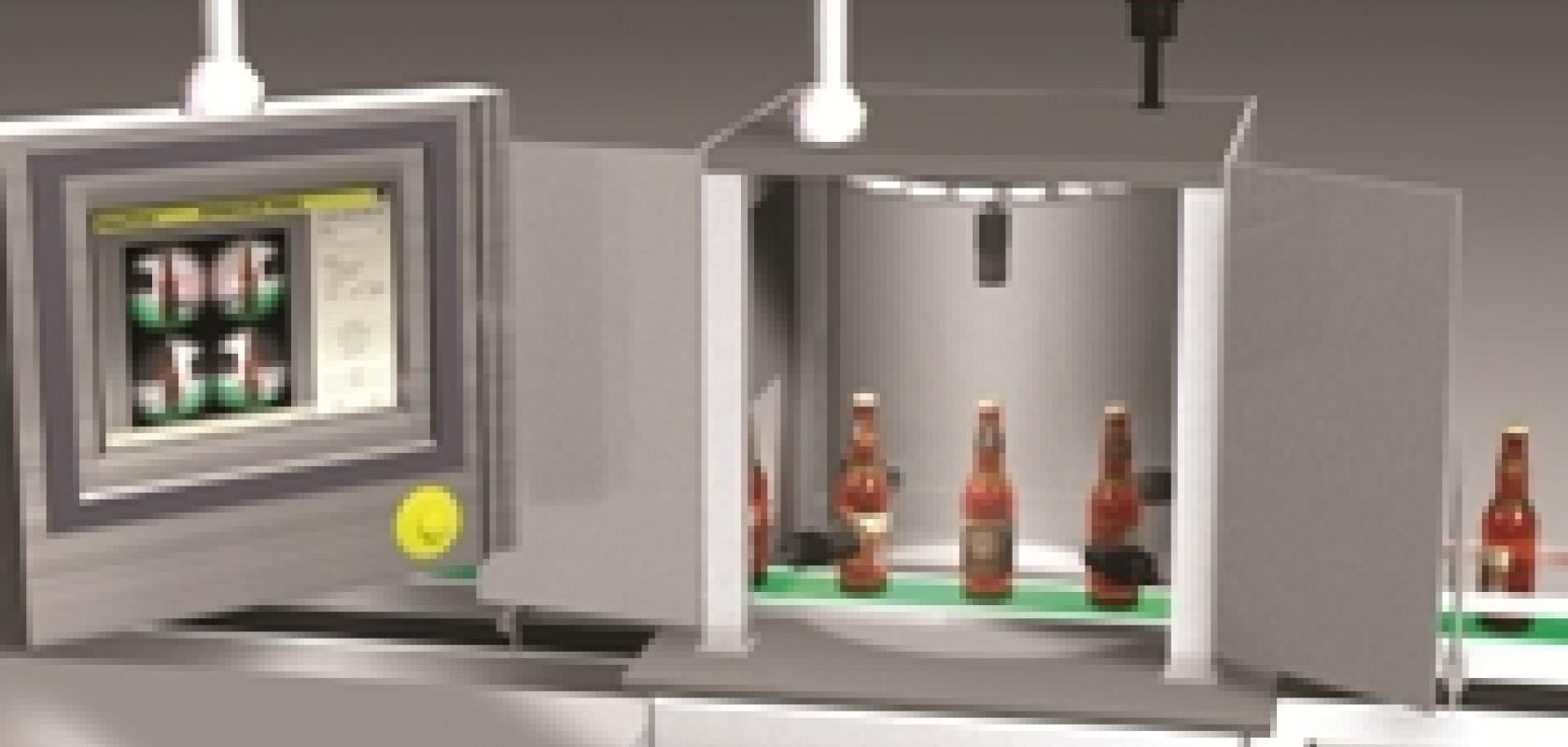 Cognex has introduced its next-generation OmniView 360° inspection system, now with colour and 5 megapixel high resolution cameras. OmniView allows detailed inspection and verification of unoriented wine and juice bottles, canned goods, pharmaceutical vials and other cylindrical packages on the production line. Using the latest Windows 7, 64-bit PCs, OmniView technology inspects products at up to 1,200 parts per minute without disrupting bottling and packaging lines.
OmniView can help to minimise product recalls and protect brand image by ensuring product quality, help control process by identifying defects early, track parts through the supply chain by reading labels and codes, and provide a more effective use of labour by eliminating the need for manual inspection. It uses four cameras positioned around the conveyor to capture views of all sides of a product. These are mapped into a 3D model using Cognex vision technology, and then inspected using Cognex's VisionPro software library. An additional fifth camera can be used to confirm that the lid or cap matches the label on the front of the package.
Now with full colour inspection, OmniView 5.0 allows manufacturing plants to inspect colour logos, match the cap and label colours, and confirm the colour of bottle contents. It also provides operators with an appealing colour display.
OmniView can perform detailed inspections on slower lines. The higher resolution can also be used to image tall bottles in a single field of view, while retaining enough resolution to read small print or data matrix codes.
OmniView 5.0 cylindrical product inspection system is supplied with: OmniView application software, complete with turnkey user interface; Cognex VisionPro vision tools for product identification and inspection; a set of calibration plates to support 3D modelling; and either a four or five camera system, in colour or monochrome.