Norite N-5A100 and Sapphire S-25A80/CXP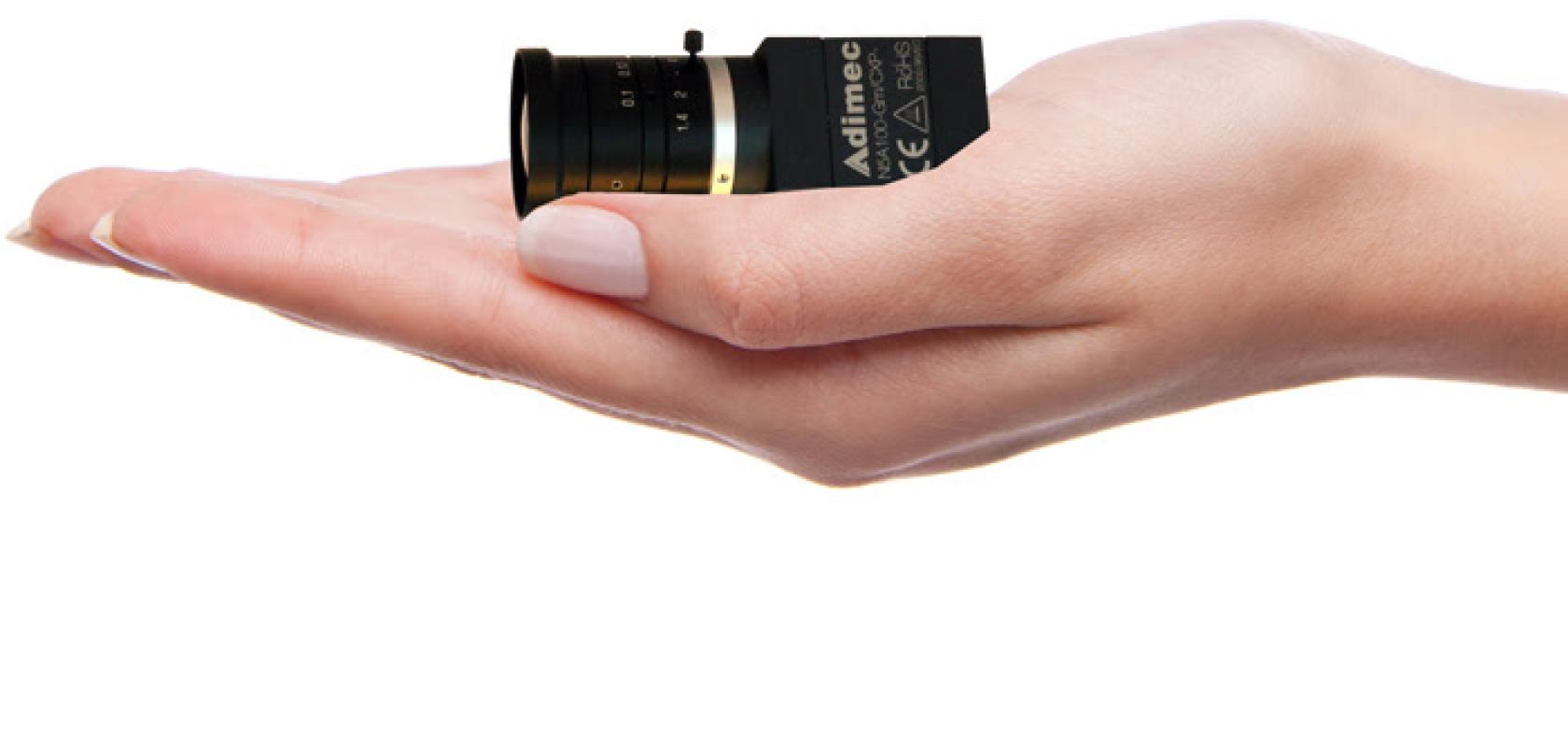 Adimec will announce and demonstrate several new CoaXPress cameras including a 5 megapixel single CXP camera, the Norite N-5A100. Together with our proven Quad CoaXPress 12 and 25 Megapixel high-speed area scan cameras, it's the most reliable solution for high speed inspection and measurement tools using multi-cameras. The cameras will be introduced during the AIMEX- Automation World 2017 in Seoul, S. Korea March 29th to 31st. 
Norite N-5A100 5 Megapixel single CXP6:
The Norite N-5A100 camera is a 5 megapixel camera with CMOS global shutter technology in a 1" optical format. For developers of multi-camera systems, such as side-view cameras for 3D metrology, the N-5A100 cameras offer reduced system complexity through its simplicity while increasing throughput.
Norite N-5A100:
5 Megapixels at 105 full-frames per second
ON Semiconductor Python5k global shutter image sensor
Simple CoaXPress interface to benefit from Adimec connect-and-grab ™
Size 29 x 29 x 45 mm
Lower system cost for high performance multi-camera systems through reduction of cabling, repeaters and power supplies
The Norite N-5A100 cameras are designed to work together to simplify easy integration on system level and control the entire camera system through one user interface. Multi-camera systems using N-5A100 cameras eliminate the cabling and synchronization constraints with Camera Link- and USB 3.0 vision-based systems.
Sapphire S-25A80 25 Megapixel Quad CXP6
The S-25A80/CXP is the newest addition to Adimec's SAPPHIRE series of global shutter CMOS metrology cameras. All of the SAPPHIRE cameras provide the most reliable, low power implementation for ultra high-resolution, high-speed cameras.
SAPPHIRE S-25A80/CXP:
25 Megapixels at 80 full-frames per second
ON Semiconductor Python25k CMOS global shutter image sensor
Low noise and high sensitivity performance with excellent uniformity
Simple CoaXPress interface to benefit from Adimec connect-and-grab
Lowest power, fan-less implementation in a compact form factor 
Excellent price/performance ratio
The reliable and high image quality available enables measurement of ever smaller critical structures or defects at high speeds required by in-line optical metrology systems. 
Adimec continues to add high-resolution camera options to improve accuracy and throughput of next generation healthcare and machine vision systems.
Adimec will be in Booth #1-R128 on the exhibition floor