Machine vision at Photonics West
Photonics West, the world's largest multidisciplinary event focusing on photonics technologies, is taking place in San Francisco this week. Every year over 20,000 people go to hear the latest research and find the latest devices and systems driving technology markets. Below is a summary of some of the imaging and machine vision technolgy that can be found at the show.
FLIR Systems has introduced four high-performance infrared cameras for science and research applications at booth 2516. These new full-featured products – the FLIR X6800sc, FLIR A8200sc, and FLIR X8500sc midwave infrared (MWIR) cameras and the FLIR A6260sc shortwave infrared camera (SWIR) – provide the flexibility, fast frame rates, and high sensitivity required for the most demanding scientific research applications.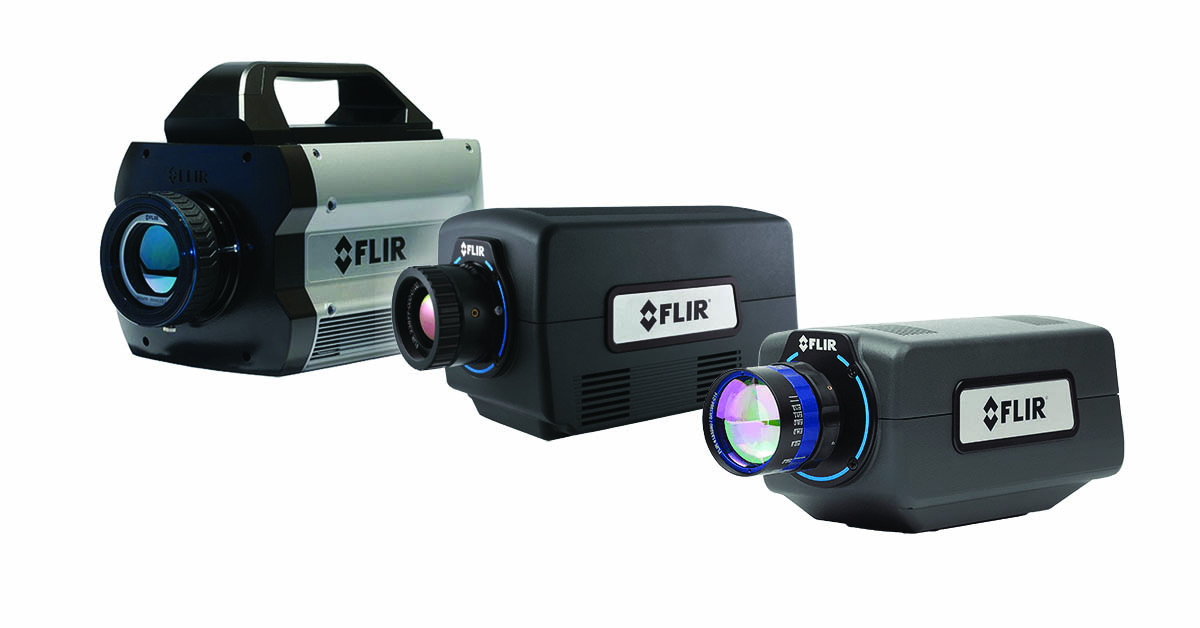 Each of the four FLIR platforms blends the most desirable features of high-speed visible cameras, such as remote triggering and precise synchronisation, with advanced thermal technology from FLIR, allowing researchers to generate accurate temperature readings. From capturing fast-moving objects for aerospace or ballistics testing, to characterising rapid thermal transients in circuit boards or composite material testing, the new cameras deliver the thermal resolution, speed, and features researchers need to collect meaningful data.
The high-speed FLIR X6800sc MWIR camera captures high-resolution, full-frame 640 x 512 thermal images at 502 frames per second and saves nearly a minute of data to the on-camera RAM without dropping frames. With advanced triggering options and on-camera RAM/SSD recording, this camera offers the functionality to stop motion on high-speed events both in the lab and at the test range.
The FLIR A8200sc produces crisp MWIR thermal images at 1024 x 1024 pixels, for more than one million points of measurement. The camera offers high sensitivity (typically <20mK) for low noise imaging, and can easily measure small targets down to 3.5µm. The camera's image output can be windowed to increase frame rates and accurately characterise high-speed thermal events, so critical data isn't missed during testing. 
The FLIR X8500sc is the highest speed 1280 x 1024 MWIR camera from FLIR, with a full frame speed of 180 fps. The on-camera RAM allows users to record 36 seconds of full-resolution, full frame data with zero dropped frames, then save it the removable FLIR DVIR drive and be ready to begin a new recording within 90 seconds. The X8500sc also streams high speed 14-bit data simultaneously over Gigabit Ethernet, Camera Link, and CoaXpress for live viewing, analysis, or recording.
The FLIR A6260sc is a full-featured SWIR camera that makes no compromises. The user can fully configure camera settings such as frame rate, integration time, and window size, allowing for maximum versatility. The A6260sc is optimised for the SWIR wavebands, making it ideal for applications such as measuring temperature through glass, laser beam profiling, and silicon wafer inspection applications.
Raptor Photonics has launched its latest camera, the Falcon III, using EMCCD – GEN III technology. The company is currently exhibiting at booth 533.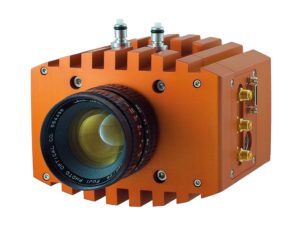 The Falcon III incorporates a new EMCCD sensor developed by E2v which offers 1MP resolution with 10µm square pixels. A back-illuminated sensor offers a peak QE of >95 per cent offering unsurpassed sensitivity with a total noise floor as low as 0.01 electrons readout noise.
EMCCD – GEN III offers a combination of high sensitivity and speed through a single output amplifier, thereby maximising uniformity. It is three times faster than previous generation EMCCDs with superior linearity and low gain performance. Up to 5,000 x EM gain can be applied to the sensor using lower voltages, resulting in reduced sensor ageing effects. The camera can be cooled to -100°C to minimise background events using Raptor's long life ruggedised PentaVacTM vacuum technology.
The new cameras will run through Camera Link and will be available with a range of software drivers including MicroManager and Metamorph. They will target any low light application where speed, resolution and sensitivity matter, including astronomy, adaptive optics, calcium imaging and fluorescence.
At booth 5628 Opto Diode is showcasing the new NXIR-RF100C, a red and near-infrared (NIR) enhanced, reduced-footprint, surface-mount device (SMD) photodiode.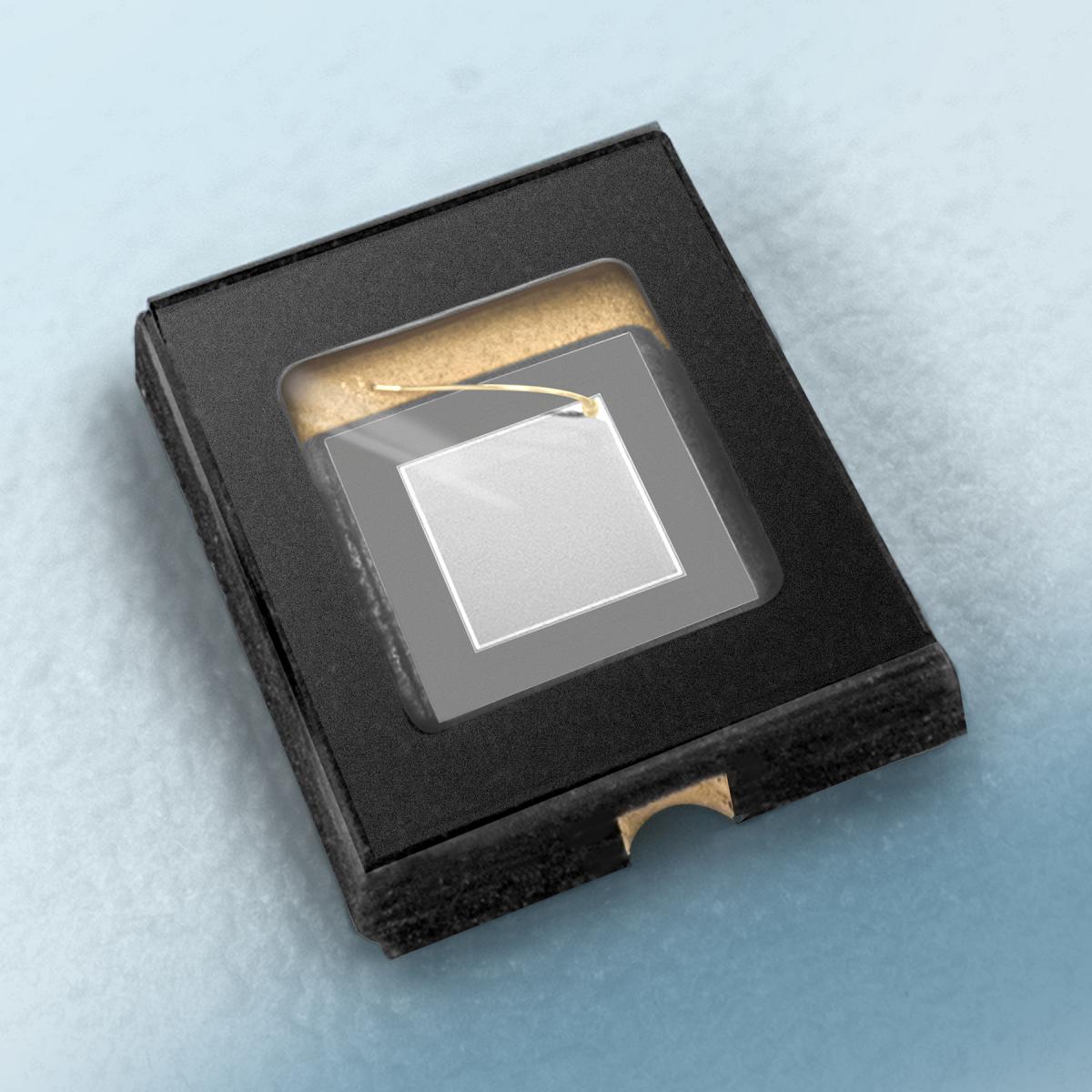 Designed for a wide variety of applications, the new photodetector has spectral response from 320 to 1100nm and can be used for laser-monitoring, rain, and sun-sensor applications. The rugged package is designed specifically for environments requiring extended temperature range from -40°C to +125°C and has an anti-reflective (AR) coated window that provides greater than 98 per cent transmission.
The NXIR-RF100C has an active area of 1mm2 in a small 3mm x 3.5mm surface-mount package. The new device has high responsivity of 0.62A/W at 850nm and 0.35A/W at 1064nm. It also has low capacitance of 3 pico-farads (pF) at 0 volts, high shunt resistance, greater than 200MΩ, and very low dark current at 0.1nA. Opto Diode's NXIR-RF100C detectors are available in high volume on tape and reel.
At booth 4333 Imec is introducing the Snapscan camera: a breakthrough system concept platform that combines a good signal to noise ratio with the spatial and spectral resolution advantages of linescan hyperspectral imaging technology and the ability to acquire data-sets as easily as with a snapshot camera.
The snapscan exploits the high spectral and spatial resolution of Imec's hyperspectral linescan sensor, without the need for any external scanning movement: scanning is handled internally, using a miniaturised scanning stage. Full hyperspectral images can be acquired in a matter of a few seconds.
Currently, the maximal RAW spatial resolution that is possible to reach is 3650 x 2048px (7Mpx), with a spectral resolution of 150+ spectral bands within the 470-900nm (visible to near-infrared, VNIR) wavelength range. Flat signal-to-noise ratios, as high as 200 over the full spectral range, have already been demonstrated thanks to software features that optimise the reconstruction and correction of hyperspectral data cubes.