Lucid Vision Labs to debut at ITE 2017 in Japan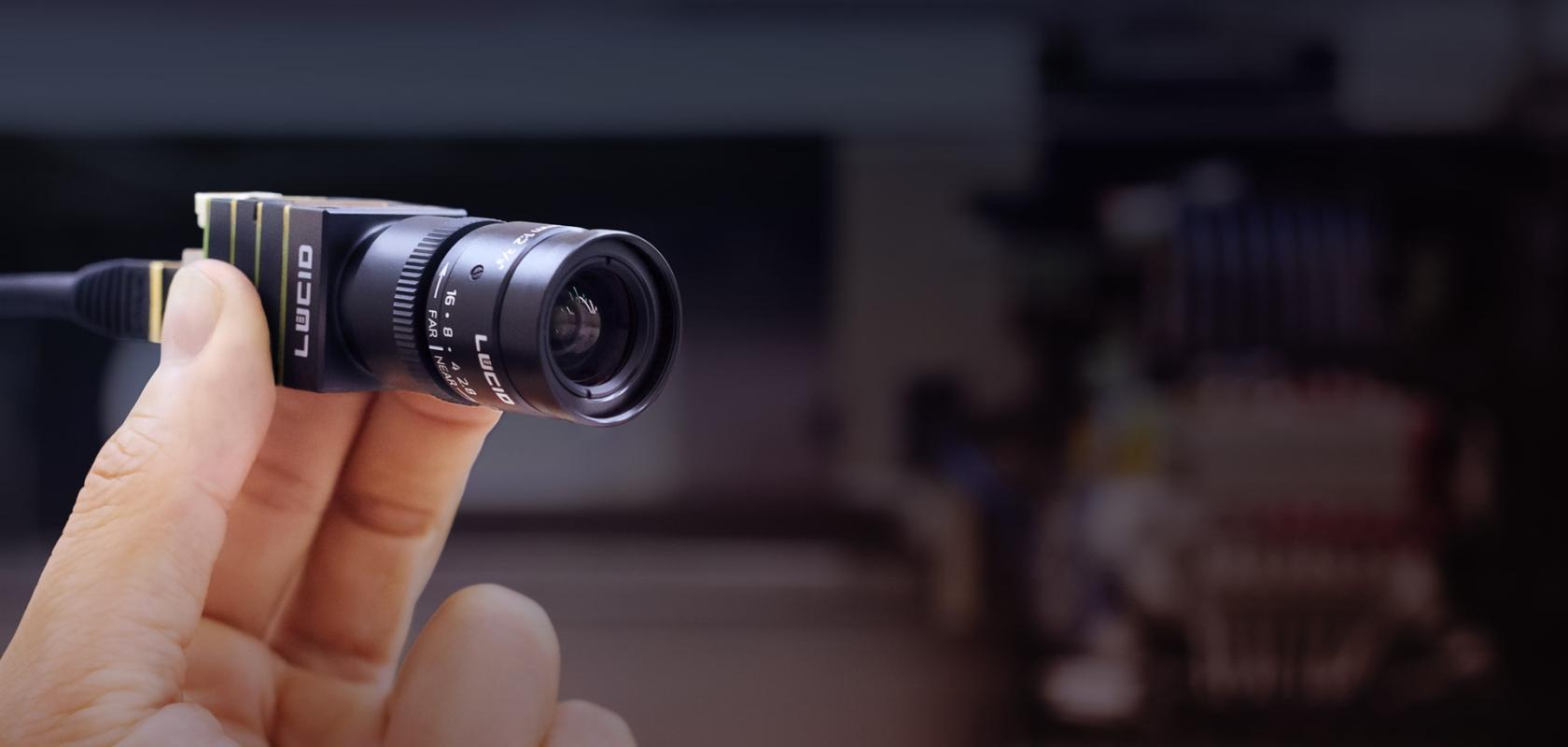 Lucid Vision Labs, Inc., a new designer and manufacturer of unique and innovative industrial vision cameras, will be exhibiting for the very first time at the International Technical Exhibition on Image Technology and Equipment (ITE) in Yokohama, Japan, from Dec 6-8, 2017. Visitors can expect to see two groundbreaking GigE Vision camera families to be unveiled at the show floor, as well as Lucid's own Software Development Kit for camera control.
The Phoenix micro compact camera from Lucid Vision has a versatile board design, measuring only 24 x 24 mm and making it the world's smallest GigE PoE camera. The Phoenix camera features NF-mount and lens options to provide an even smaller footprint, saving 40% in size compared to equivalent C-mount lenses. The first models to be launched in Q1 2018 will feature 3.2 to 5.0 Megapixel models using the IMX265 and IMX264 Sony Pregius CMOS sensors. More Phoenix models featuring Sony Pregius CMOS sensors such as the IMX273 and IMX287 with frame rates up to 291 FPS will be launched later in the year. The Phoenix camera is equipped with low noise, high dynamic range image sensing technology suitable for a wide range of applications such as factory automation, medical, scientific and logistics.
The Triton is a compact, 29 x 29 mm IP67 GigE Vision machine vision camera. It features a dust proof and water-resistant camera enclosure and lens tube designed to be used in a variety of industrial environments such as food inspection and agriculture where dust, dirt or water can be present. The camera features threaded outer lens barrel for fitting an IP67 lens tube. It can be interfaced via the M12 Ethernet connector for data transmission and M8 connector for triggering.
In addition, Lucid Vision Labs will also showcase its new Arena Software Development Kit (SDK) to provide customers with access to the latest in industry standards and computer technology. The SDK supports Lucid's GigE Vision cameras on both Windows and Linux platforms. The ArenaView GUI is based on the GenICam 3.0 standard and allows users to access and validate camera features quickly and easily.
"We're thrilled to have our first trade show presence at ITE this year and to be able to demonstrate our exciting new products that our team has worked so hard on since Lucid was founded in January 2017," says Rod Barman, Founder and President at Lucid. "As a new company, it is an exciting time to be part of a new era of industrial production where machine vision will play a central role in smart manufacturing, and to contribute with innovative technologies."