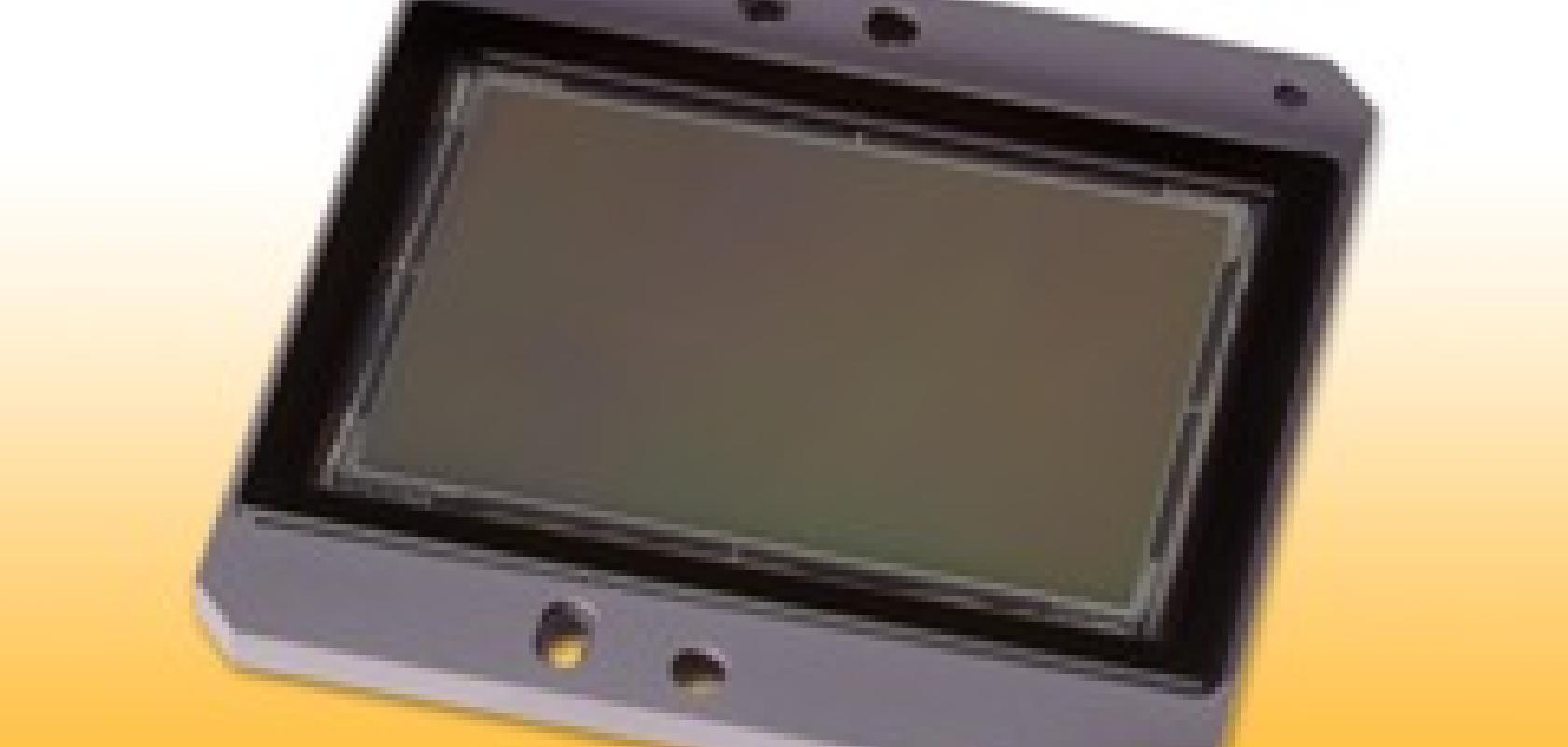 Eastman Kodak Company has released the KAI-29050 image sensor, a high resolution CCD image sensor based on Interline Transfer technology.
With 29 million pixels, the image sensor provides the critical level of detail required in demanding applied imaging applications such as industrial inspection, aerial photography, and security. Based on Interline Transfer CCD technology, the device combines exceptional image quality with a true electronic (or global) shutter, allowing high-quality image capture without the need for a mechanical shutter.
The KAI-29050 is the latest product to be based on the Kodak Truesense 5.5µm Interline Transfer CCD platform, a technology that provides significant advances in pixel size, frame rate, and image quality. The entire family of products – ranging in resolution from 1 to 29 Megapixels, and in 17 different resolution and colour combinations – can be supported from a single set of electronics, simplifying camera design for manufacturers and shortening time-to-market for new camera products.
Designed in a 35mm optical format and supporting frame rates of up to four images per second, the device provides progressive-scan readout, broad dynamic range and excellent smear rejection. The image sensor is housed in a Pin Grid Array (PGA) package that shares pin-out and electrical definitions with the entire family of products, including the use of one package pin that can be used to identify the specific sensor being used.
This high degree of portfolio integration – based on the use of a common, high-performance pixel as well a shared package design – allows manufacturers to develop a single set of plug-and-play camera electronics that can be used with all members of the image sensor family, simplifying camera development and shortening time to market for a full suite of cameras.
The KAI-29050 uses the Kodak Truesense colour filter pattern, which provides a 2x to 4x increase in light sensitivity compared to a standard Bayer colour sensor by adding panchromatic (or clear) pixels to the standard red, green, and blue elements that form the image sensor array. By offering full colour image capture with the light sensitivity normally associated with a monochrome camera, this technology provides a critical performance advantage for light starved applications that require access to colour detail. All three devices are also available in standard Bayer colour and monochrome configurations.