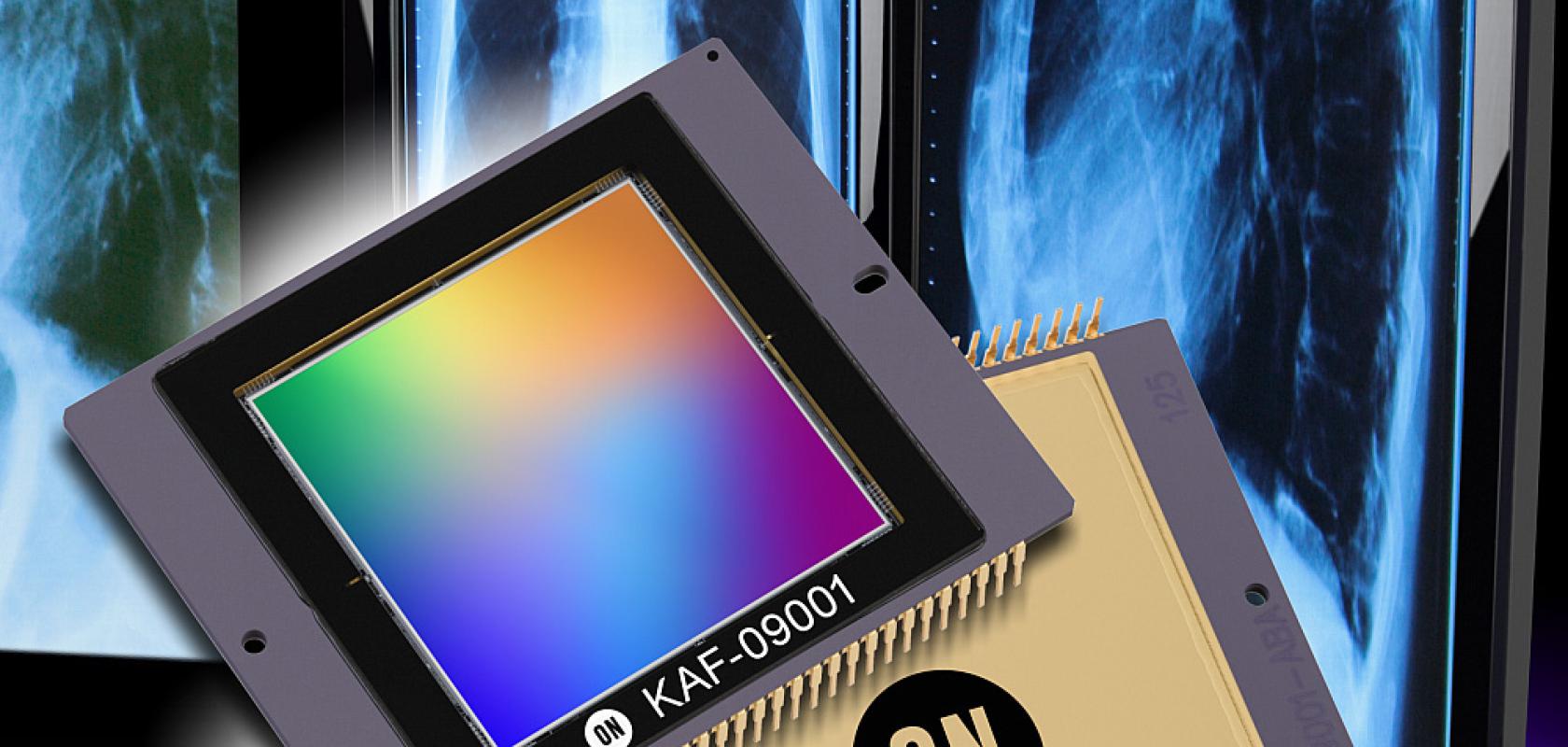 ON Semiconductor is enhancing patient safety in digital radiography with release of a new CCD image sensor that enables video imaging under reduced x-ray dosage conditions.
The KAF-09001 image sensor provides the same critical imaging performance as the KAF-09000 used today for digital radiography image capture, but incorporates an improved output architecture that supports a high sensitivity video mode, facilitating patient positioning while minimising overall x-ray exposure. 
With a resolution of 9 megapixels, the KAF-09001 shares the same high sensitivity, low-noise 12 micron (µm) pixels as the existing KAF-09000. The quad-output design incorporated into the new device supports readout speeds up to 20 MHz, providing a 10x increase in full resolution frame rate and up to 10 frames per second (fps) video preview when the device is operated with 3 x 3 binning. 
'The KAF-09001 allows digital radiography systems to provide increased functionality without sacrificing sensitivity or cost,' said Herb Erhardt, Vice President and General Manager, Industrial Solutions Division, Image Sensor Group at ON Semiconductor. 'The improvements available in this new device demonstrate our capabilities and commitment to developing and supplying the most advanced image sensors for industrial markets, including specialised applications such as medical.' 
The KAF-09001 is available today in both Standard and Engineering grades in a RoHS-compliant CERDIP-60 package with an integrated CuW cooling plate. The device is available with monochrome spectral sensitivity in both sealed and taped glass configurations.