1/2.7-inch 2.3MP CMOS digital image sensor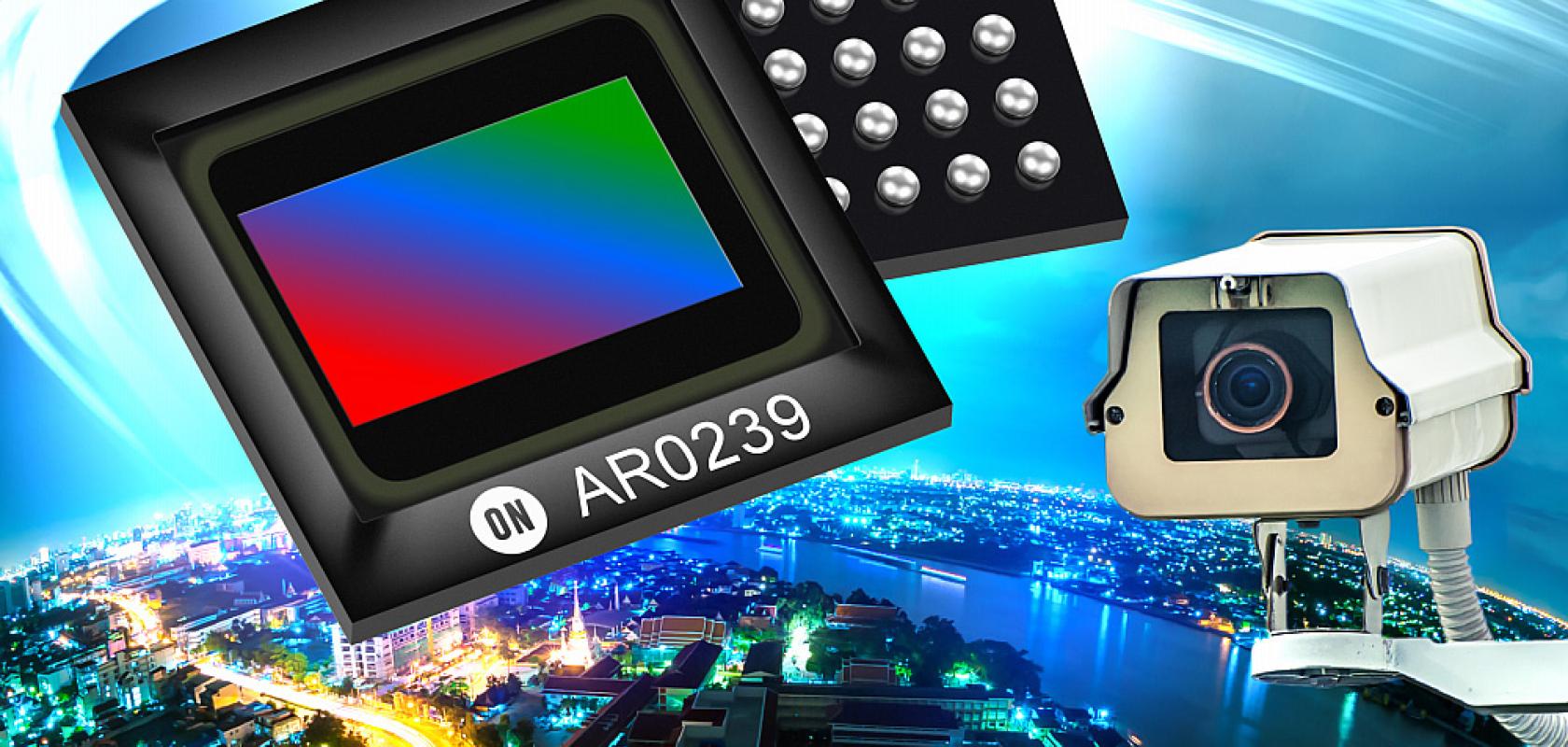 ON Semiconductor, driving energy efficient innovations, has introduced a new 1/2.7-inch 2.3 Megapixel (Mp) CMOS digital image sensor with an active-pixel array of 1936H x 1188V. The AR0239 produces extraordinarily clear and sharp digital images in challenging bright and low light conditions. This, along with its ability to capture continuous video and single frames, makes it an ideal choice for many applications including security and surveillance systems, body cameras and vehicle DVRs (dash cameras). 
Key attributes of the AR0239 include superior low-light performance, robust near Infrared (NIR) quantum efficiency (QE) and the capability to capture high dynamic range scenes. The highly sensitive 3-micrometer (μm) x 3 μm Backside Illuminated (BSI) pixels with improved NIR process, that include ON Semiconductor's DR-Pix™ technology, give a 21 percent improvement in responsivity and a 10 percent improvement in QE versus the device's predecessor. 
The sensor features a variety of sophisticated camera functions such as in-pixel binning and windowing, and it has an on-chip analog to digital converter (ADC) that supports both 10-bit and 12-bit architectures. When operating in linear mode with a serial interface, the device offers fully HiSPi/MiPi compatible HD support up to 1080p at 90fps thereby delivering excellent video performance. Two- or three-exposure 1080p HDR output is available at up to 30fps. 
The AR0239 is optimised for ease of design-in with multi-camera synchronisation capability simplifying more sophisticated installations. Being housed in an iBGA package enhances the robustness and reliability of the new image sensor in terms of thermal and humidity resilience and performance. The device has an operating temperature range, aligned with industrial application specifications, of -30°C to +85°C. 
"Some of the most important and rapid growth imaging applications in the world today are typified by challenging mixed light scenes," said Gianluca Colli, VP and GM of Consumer Solutions Division at ON Semiconductor. "Security and surveillance is one of the most prominent with safety, security and even lives depending on the performance of the image sensor technology used. The AR0239 is able to produce incredibly clear, detailed and sharp images even in applications that may have both bright and low-light conditions in a single scene. Consequently, this highly-featured device represents a significant step forward in vision technology for challenging applications." 
The AR0239 is available in 9 mm x 9 mm iBGA-63 packaging. Engineering samples are available now with full production planned for November 2017. Contact your ON Semiconductor sales representative to order samples.