Intelligent camera models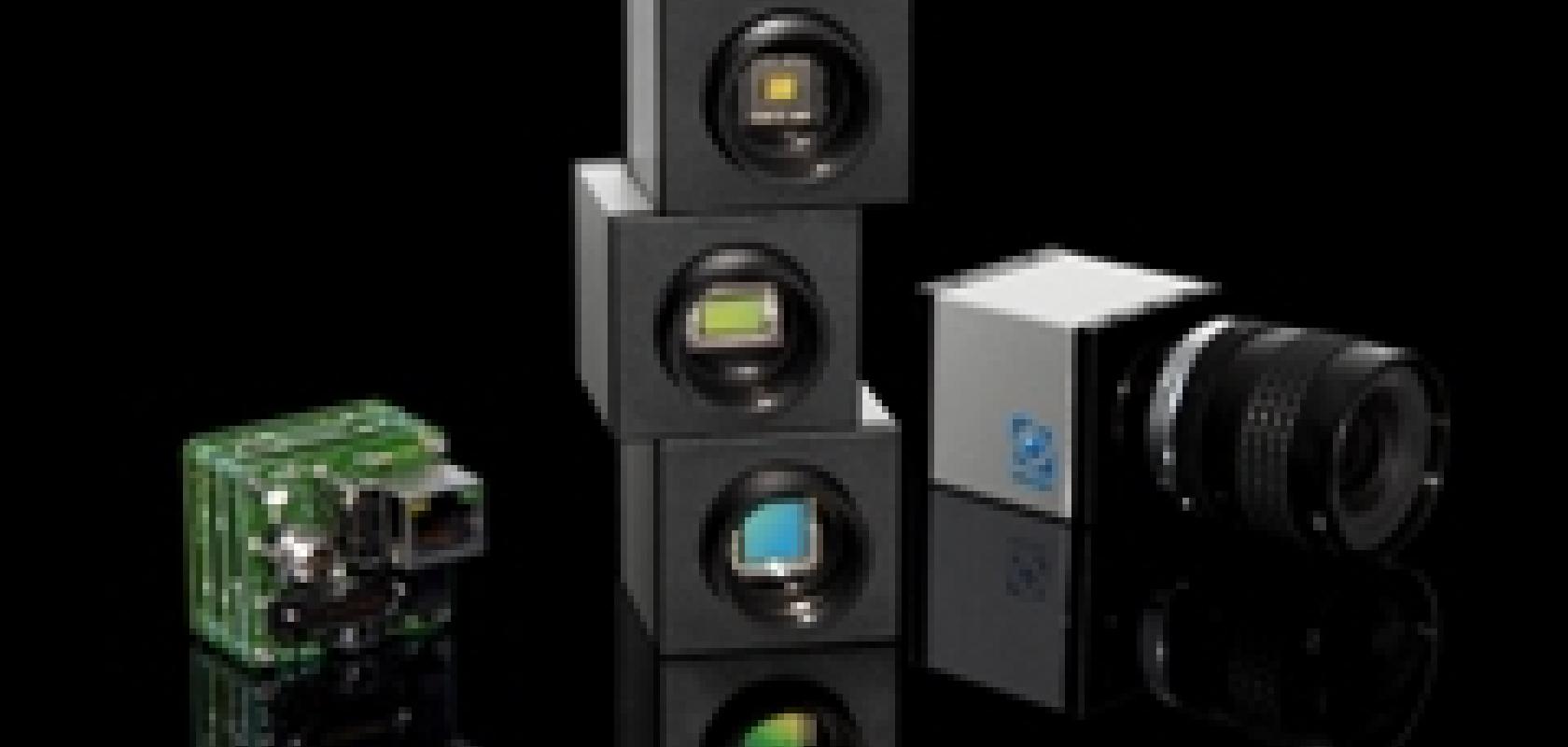 The German camera manufacturer VRmagic is expanding its series of intelligent cameras with three models featuring high-resolution sensors. The programmable Linux-based cameras have a high sensitivity and low noise. In the near-infrared range, the sensors offer above-average sensitivity, meaning they are particularly suitable for industrial applications and 3D measurement tasks.
The VRmDC-14 camera model is equipped with a 1/3-inch Sony ICX445 CCD sensor with progressive scan interline transfer that has a resolution of 1.25 Megapixels (1,296 x 966 pixels). The camera produces up to 28 images per second.
With the VRmDFC-22 and the VRmDFC-42, VRmagic presents two cameras with a combination of DaVinci dual core processor, FPGA and CMOS sensors with global shutter. The 2/3-inch CMV 2000 sensor from Cmosis has a resolution of 2.2 Megapixels (2,048 x 1,088) and produces 28 images per second. The square CMV 4000 sensor offers a 4.2 Megapixel resolution (2,048 x 2,048) with an update rate of 15fps.
The new camera models are available in monochrome and colour, as a board-level version or in high-quality aluminium housing with C-mount. All intelligent cameras by VRmagic are equipped with the DaVinci processor from Texas Instruments, featuring a 300MHz ARM9 processor running the Linux operating system, and a 600MHz DSP with 4,800 MIPs that is entirely available for image processing tasks.
The cameras are equipped with 256MB RAM and a 512MB flash module. The supported interfaces include Ethernet, USB 2.0 Host, RS232 and general purpose I/O, analogue video output as well as optionally digital video-output and audio interface. With a standard Debian Linux operating system, the intelligent camera provides developers with a convenient platform for programming their own applications and transferring them to the camera by means of cross-compilers. Host system and camera have the same API.