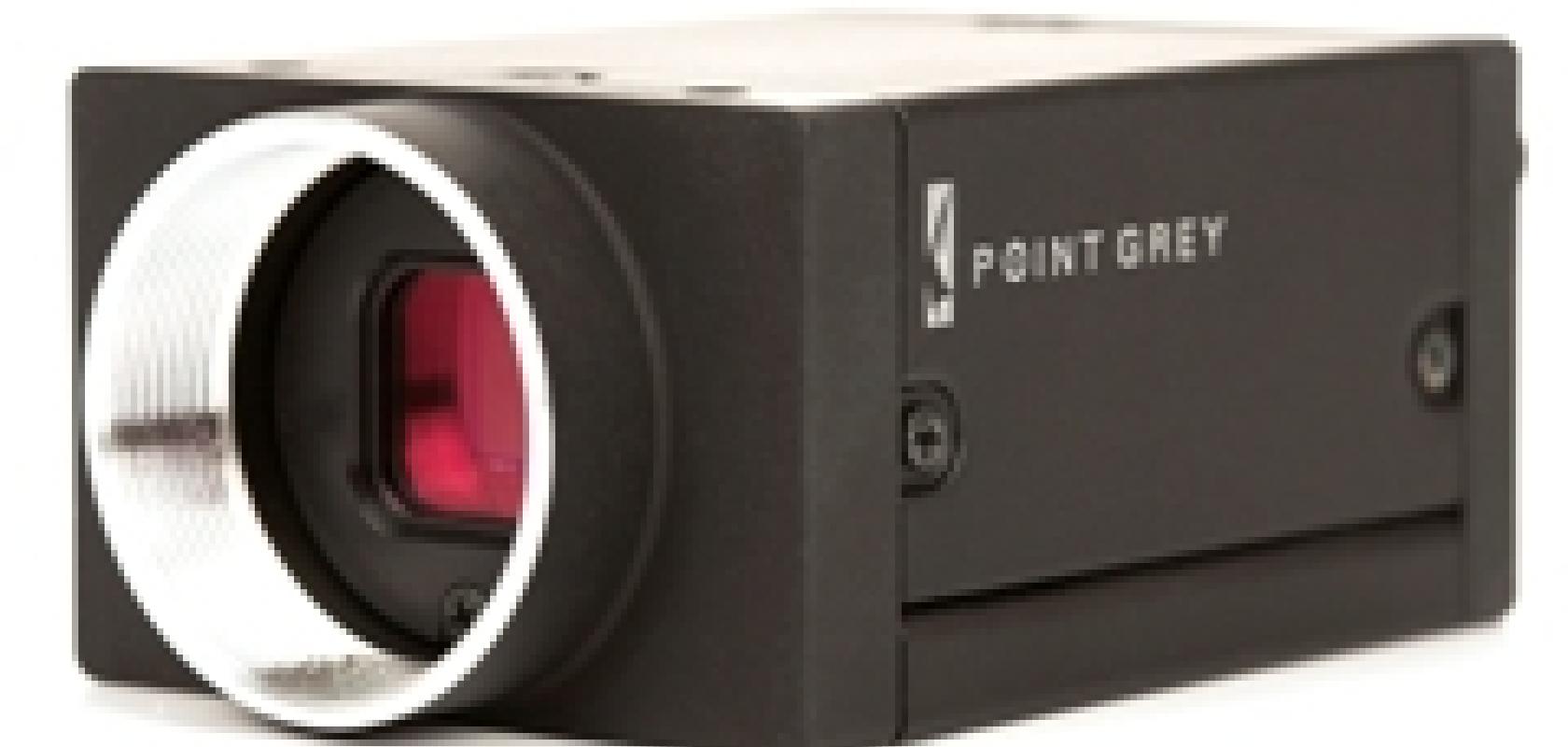 Point Grey has launched its 1.4 Megapixel IEEE 1394b high-performance Grasshopper2 camera.
The camera uses the sensitive Sony ICX285 2/3-inch EXview HAD CCD and a 14-bit analogue-to-digital converter to generate high quality 1.4 Megapixel images at 30fps – double the rate of the previous Grasshopper. The compact Grasshopper2 measures just 44 x 29 x 58mm in size, and offers new features such as opto-isolated GPIO for industrial triggering and strobe output, and optimised performance imaging modes.
Every Grasshopper2 GS2-FW camera is equipped with a 32MB frame buffer, 512kB non-volatile flash memory, and on-board temperature and power sensors to monitor camera status. Like all Point Grey cameras, every model provides automatic control of most camera properties, such as gain, exposure, and white balance; user configuration sets for defining custom power-up settings; and customisable region of interest and binning modes. Mechanical features of the camera include an industry-standard C-mount lens holder, removable optical window (monochrome models) or IR cut filter (colour models), and IEEE 1394b connector with screw locks.
All Grasshopper2 models benefit from software integration available using the FlyCapture software development kit (SDK). The FlyCapture SDK is compatible with Point Grey FireWire, USB 2.0, and GigE cameras using the same API, and includes support for 32- and 64-bit Windows and Linux. The Grasshopper2 complies with v1.32 of the IIDC specification, which also allows it to be used with many third-party software packages.