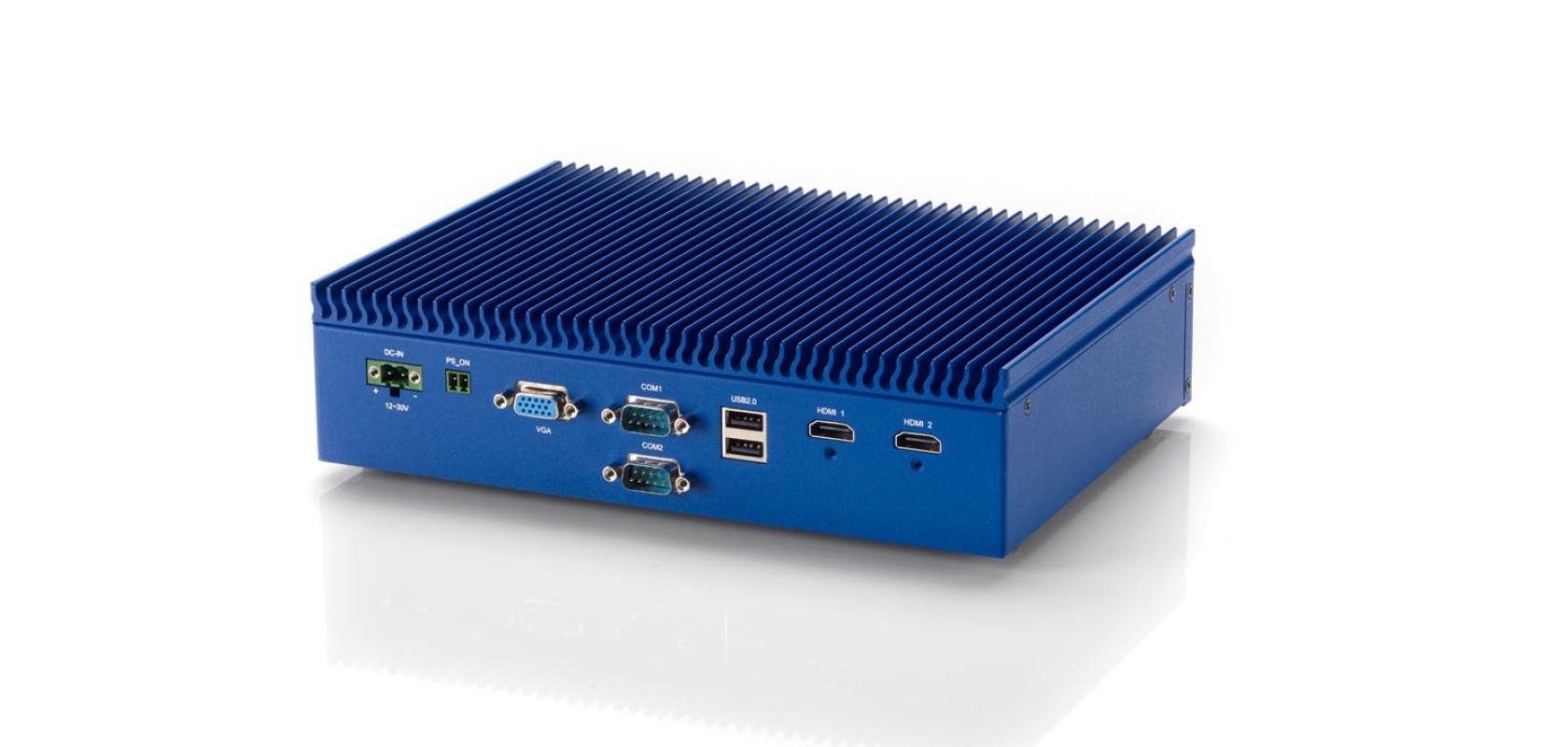 Teledyne DALSA, a Teledyne Technologies company and a global leader in machine vision technology, today announced the GV 4000 vision system. This new multi-camera system offers more memory resources, power-enabled camera ports and a small step-up in performance over the GV 3000, making it well suited for applications using multiple large format Genie Nano cameras. The 4000 model is also physically smaller and runs cooler than its predecessor.
With over eight times the processing performance of the entry level GV 300 and greater than four times the performance of the GV 1000, the ruggedized GV 4000 provides a robust, affordable, and highly capable solution for applications on the factory floor, including final inspection of large assemblies.
The GV 4000 is equipped with a low power, Gen6 Core i7 processor, 16 GB of RAM, rendering it a high-speed system with ample resources to manage multi-camera applications. Each of the four (4) Gigabit compliant Ethernet camera ports connect internally through independent data lanes to alleviate bandwidth bottlenecks and each port is expandable by using external switches to accommodate larger camera configurations. The camera ports are compatible with a range of monochrome or color area or line scan GigE cameras, including Teledyne DALSA's newest high resolution Genie Nano and Linea models. The GV 4000 also provides two (2) Gigabit compliant network ports that can be used for interfacing additional cameras or 3rd party equipment.
Key features:
Powered camera ports support single cable applications with software triggering

Individual camera ports can acquire at ~700 Mbps (~6fps @ 5M color)

16GB memory combined with 25% additional processing

Multiple LAN, USB and RS232 ports for connecting networks, PLCs, PL-USBs and other peripherals

Small, lightweight and cool form factor makes control panel integration easier
Teledyne DALSA's vision systems are multi camera embedded machine vision solutions designed specifically for easy factory floor deployment and usability. They provide the "eyes" (sensors) and "brains" (processing) to inspect products, guide material handlers, increase production efficiency, and reduce costs.