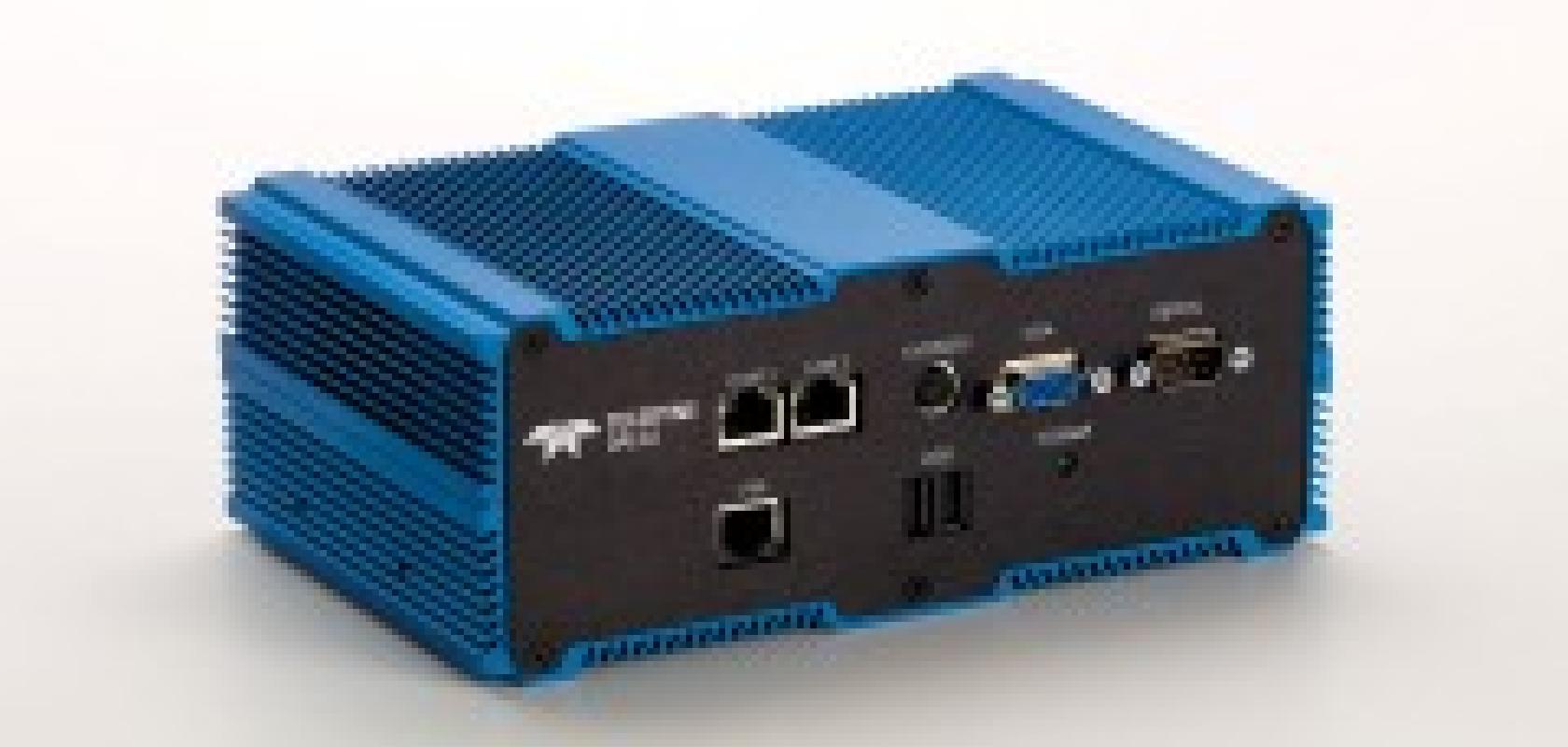 Teledyne Dalsa has introduced a compact, low-cost vision system for multi-camera applications. Compatible with the full range of Teledyne Dalsa Genie cameras, the Geva-300 offers an extremely cost-effective and expandable platform for a multitude of industrial inspection tasks.
The Geva-300 system offers excellent cost savings for multi-camera vision applications, such as final inspection of large assemblies. The six high bandwidth Gigabit Ethernet (GigE) ports are compatible with a wide range of GigE cameras, which can be mixed to suit the application need, and the fanless design of the system means it is rugged and reliable enough for harsh factory applications. Camera expansion is easily accommodated using commercially available network technologies, allowing large configurations to be made with much lower system cost.
The Geva-300 is based on the Intel dual-core Atom architecture that offers low power consumption and solid performance for a wide range of machine vision applications. The vision system can also be expanded with an optional PL-USB companion module that offers I/O expansion and easy integration of up to four Teledyne Dalsa Genie cameras.
The Geva-300 provides a number of external interfaces for system integration. In addition to the six Gigabit Ethernet ports (four of which are typically used for connecting cameras), it includes dedicated display and USB ports for setup and run-time control, and a serial port for factory communication. Camera triggering, strobe outputs and opto-isolated I/O are interfaced using the companion PL-USB module. Vision solutions are setup using Teledyne Dalsa's iNspect or Sherlock application software.