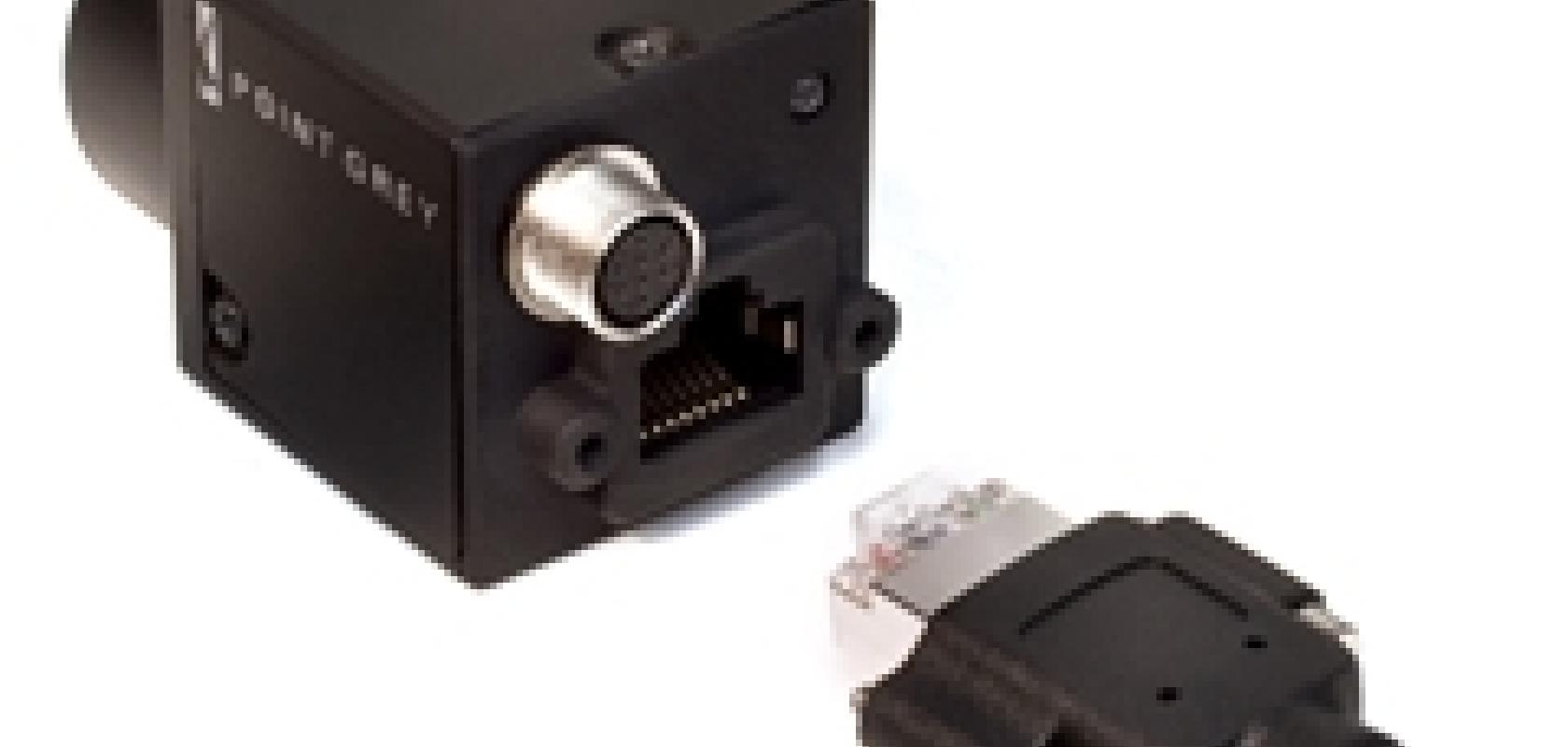 Point Grey has released VGA and XGA models in its Flea3 GigE Vision digital cameras series. The FL3-GE-03S2 uses the 1/3-inch Sony ICX424 CCD, featuring sensitive 7.4µm square pixels, and is capable of sending 648 x 488 pixel images at 82fps over a Gigabit Ethernet interface. The FL3-GE-08S2 uses the 1/3-inch ICX204 CCD and can transmit 1,032 x 776 pixel images at 31fps.
With their combination of sensors, size, interface, and cable length support, the Flea3 cameras are perfectly suited for analogue camera replacement. At 29 x 29 x 30mm, the cameras have the same dimensions as other popular ice-cube form factor analogue cameras. The models also comply with version 1.2 of the GigE Vision specification.
The cameras feature an eight-pin opto-isolated GPIO for industrial triggering and strobe output; 1MB non-volatile flash memory for user data storage; and on-camera frame buffer for retransmitting and resending images.