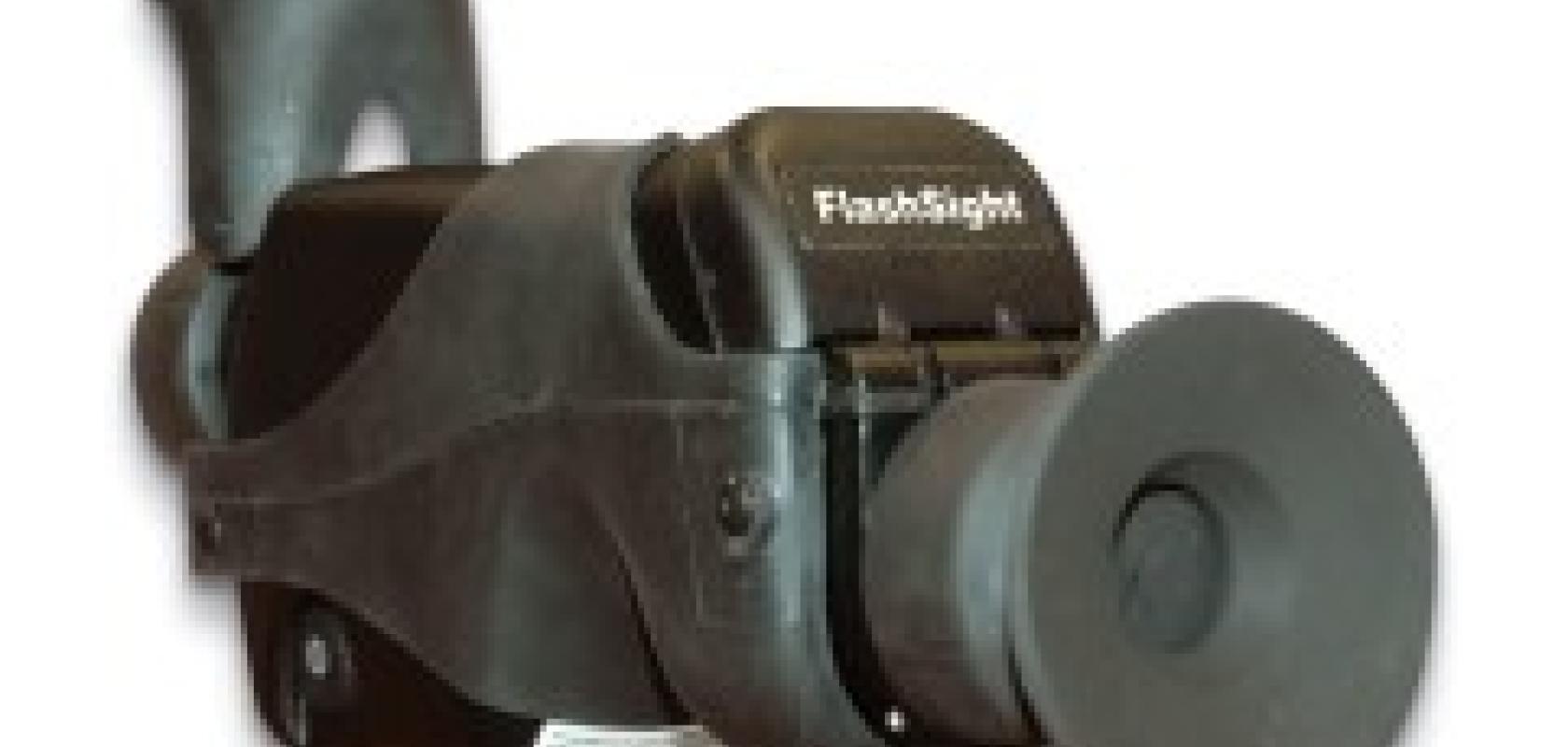 Flir Systems has launched the FlashSight, a portable thermal imaging camera. Aimed at security and surveillance for mobile platforms and law enforcement applications, this infrared camera is designed for assured night sight in all weather.
Without the need for illumination it provides clear images in total darkness, through light fog, smoke, rain and snow. FlashSight, with an optional 50mm lens, needs just 6 pixels on target to detect an intruder at 2.2km due to Flir Systems' advanced image processing, which delivers excellent contrast regardless of scene dynamics.
Operation time is more than four hours on standard AA batteries and FlashSight has a bellows eye cup so that the user can remain covert. It can capture and internally store up to 70 images, while the USB 2.0 adaptor cable supplied with the camera allows image transfer to a PC.
To provide good situational awareness the camera comes with a standard 30mm, 13° field of view. The alternative factory-fitted choice of 50mm lens allows greater detail to be seen across a longer range. Weighing just 1kg, this rugged handheld camera is both comfortable and easy to use.
FlashSight is shock-resistant, IP65 rated and operates between -32°C and 55°C. The matt black housing does not illuminate or reflect light enhancing this camera's suitability for covert surveillance.