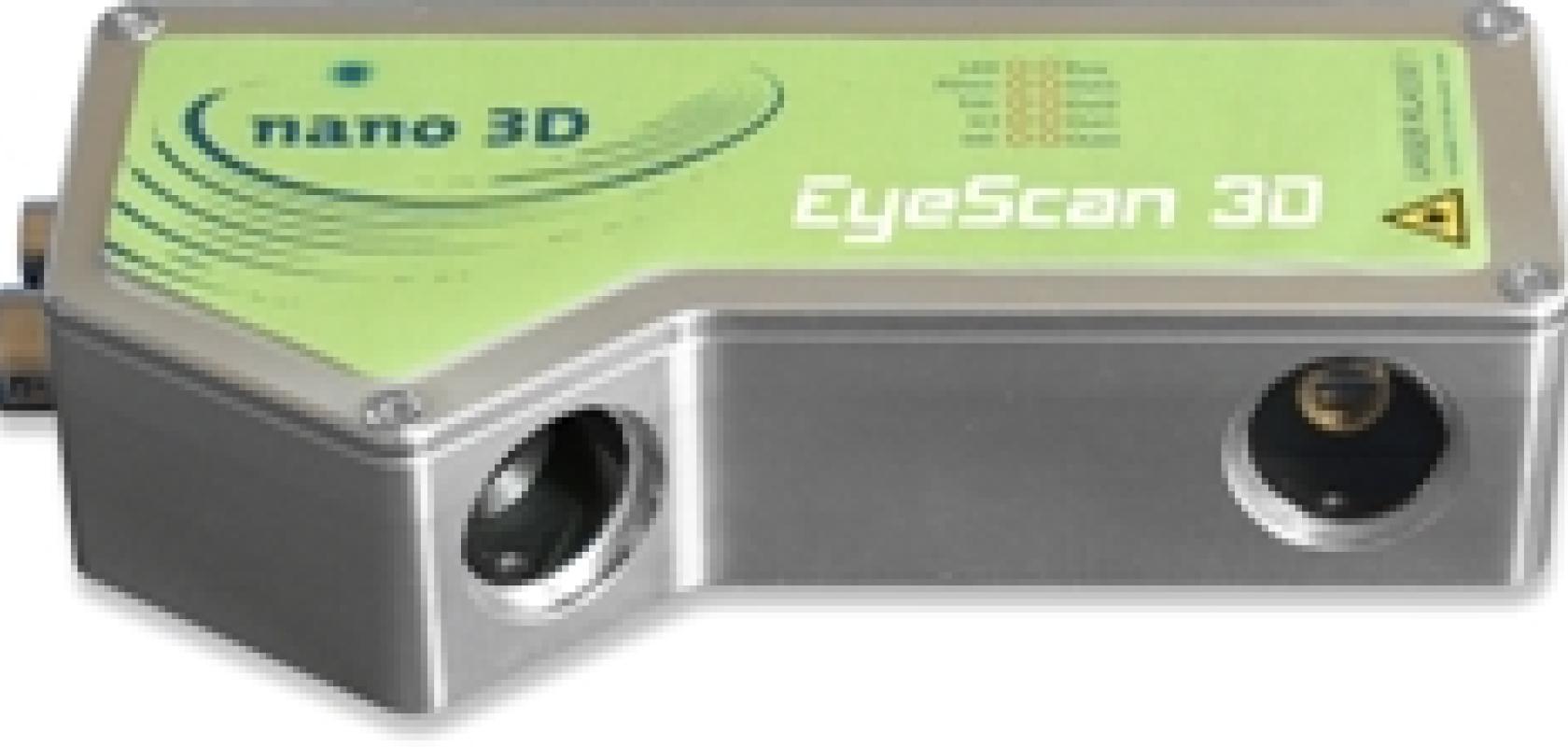 EVT has introduced a system combining the EyeScan 3D software series with the 3D scan head from Vision Components. The EyeScan LT 3D SH is a line scan laser containing the entire functionality of a smart camera. Its compact camera body measures only 140 x 70 x 50mm and contains a pre-calibrated laser triangulation sensor as well as an evaluation processor.
The camera has a maximum scan rate of 400Hz and a resolution of up to 1,280 pixels. It contains complete evaluation software, which can be programmed by drag-an-drop. Applications from simple inspection tasks to object recognition with robots can be carried out. The compact construction of the sensor and the integrated EyeVision software provide an easy 3D solution.
The core of the system is a board camera, which has 32MB Flash and 128MB DDRAM disk space. Additionally, the camera is equipped with a 700MHz processor. The powerful image processing system evaluates the data onboard the camera. The image capture is carried out with a global-shutter CMOS sensor, which delivers sharp pictures even from fast applications.
The field of application ranges from the robot vision and the electronic industry to the semiconductor in­dustry. The system is also suitable for recognition of characters in logistic systems, as well as code reading, either OCR, bar code, DMC or QR codes.
The results and the image data can be transferred via Gigabit Ethernet or optionally RS232 interfaces.