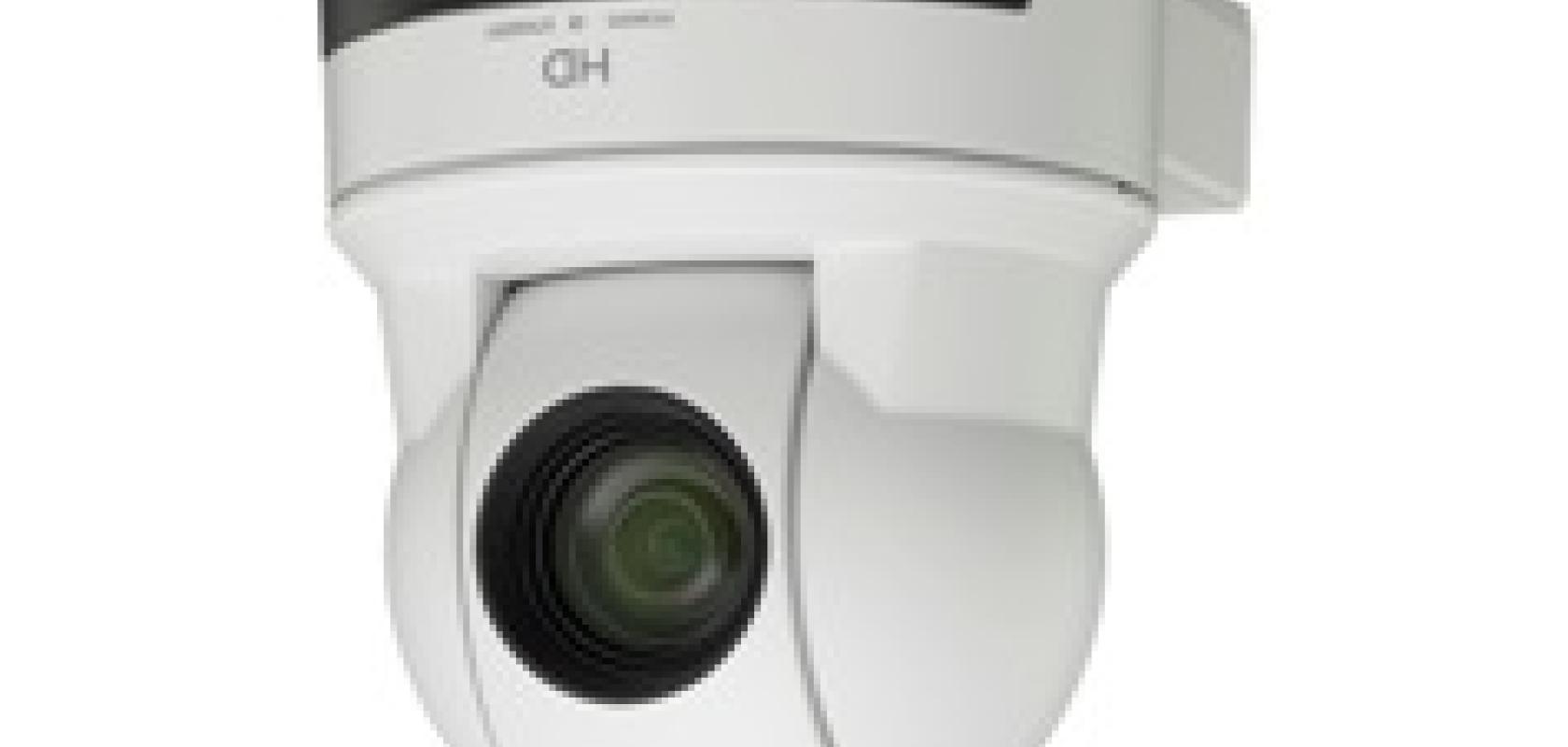 Sony Europe's Image Sensing Solutions division has released four pan/tilt/zoom camera modules, adding significantly to its EVI product range.
The line up incorporates two full HD (1080p/30fps) and two SD models to give greater flexibility on cost, storage and bandwidth options. Beta trials with system integrators and OEMs have already led to the creation of education, broadcast, security and video conferencing applications.
The two HD models, EVI-H100s and EVI-H100V, operate down to 0.5lx, deliver 20x optical zoom (240x including digital) and use Sony's latest 1/2.8-type Sony Exmor CMOS sensor. The devices have been precision engineered, in collaboration with the Sony Exmor development team, to deliver excellent image quality.
Both cameras deliver a viewing angle of 55.8° to 2.9° and can also output up to 60fps using 720p or 50fps using 1080i. The EVI-H100S offers both HD-SDI and VBS interfaces. The EVI-H100V offers a DVI-I interface with digital RGB and analogue components.
The two SD models, EVI-D90 and EVI-D80, use VBS and Y/C interfaces and deliver both NTSC and PAL signals.
The EVI-D90 uses a 1/4-type EXview HAD CCD sensor and its 28x optical zoom (336x including digital) enables a 55.8° to 2.1° viewing angle. The EVI-D80 uses a 1/4-type CCD sensor to operate down to 0.4lx and incorporates an 18x optical zoom (216x including digital).
All four video cameras are available in black desktop and white ceiling mount variants.
All modules incorporate automatic white balance, exposure control, auto flip, VISCA camera control protocol and RS-232C/ RS-422 camera control interface. The devices operate between 0° and +40°, pan from -170° to +170°, tilt from -20° to +90° and come in a 145 x 164 x 164mm housing that weighs 1,800g (HD models)/1,700g (SD models).