ELiiXA 4S and 3V monochrome cameras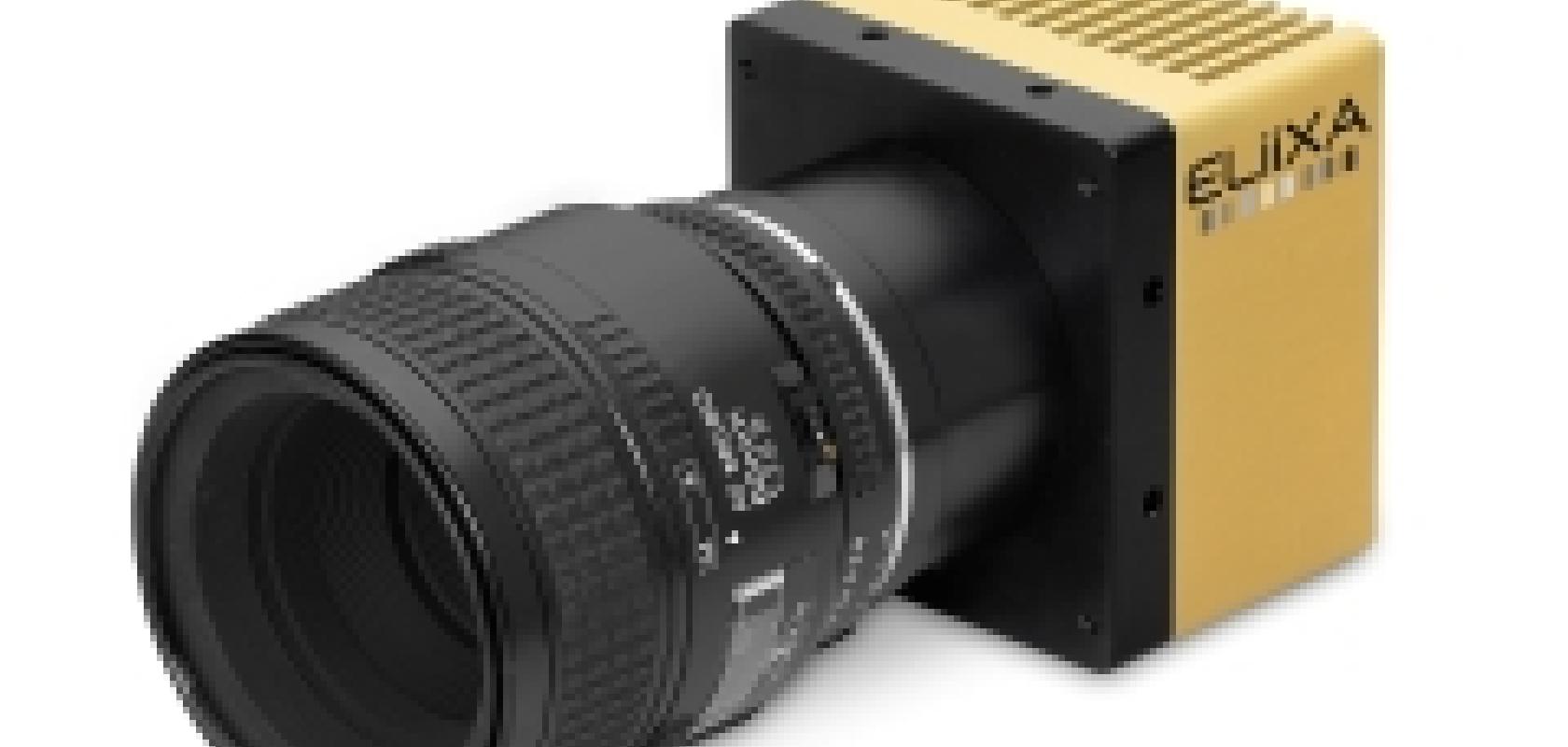 e2v has launched two high performance monochrome models to its EliiXA range of industrial line scan cameras. The 4096 pixel multi-line monochrome camera delivers scene grab rates of up to 54KHz, or a four times improvement in sensitivity at 18KHz, while featuring expanded spectral response.
EliiXA's unique row spacing (only 20µm centre-to-centre), coupled with its wide spectral response, is being applied to full monochrome models.
ELiiXA monochrome cameras will be available in two models: 4S and the 3V. The 4S model is an 18KHz 4096 pixel camera, with extremely high sensitivity, ideally suited for low light use, an application currently only addressed by TDI cameras. While the sensor features four sensitive lines, with a 'one-line-blind-spot' between each, the overall scene area is only seven lines in height, by comparison to typically 48 to 96 lines with TDI cameras.
The 3V EliiXA monochrome model can grab scenes running at 54KHz, making it suitable for demanding applications requiring both speed and resolution of 4096 pixels. While the multi-line sensor physically operates each individual line, simultaneously, at 18KHz, a patented process re-orders the lines, ultimately making the camera behave like a single line camera.
The EliiXA monochrome cameras are extremely flexible (Camera Link interface, various trigger modes, multiple output modes and bi-directional scanning) and easy to integrate within a system, thanks to their automated balance settings (sensor tap balance, flat field correction, line balance).
In respect to frame grabber interfacing, the 3V model will be seen as a 320MHz single line camera whilst the 4S model will be managed as an 80MHz single line camera. 
These EliiXA monochrome models are ideally suited to high speed/low light surface inspection (such as wafer, printed circuit board or flat panel display), UV or NIR wavelength scanning (fake currency detection, archiving of sensitive documents, biotech plates reading) and specific web inspection (paper, printing, etc).