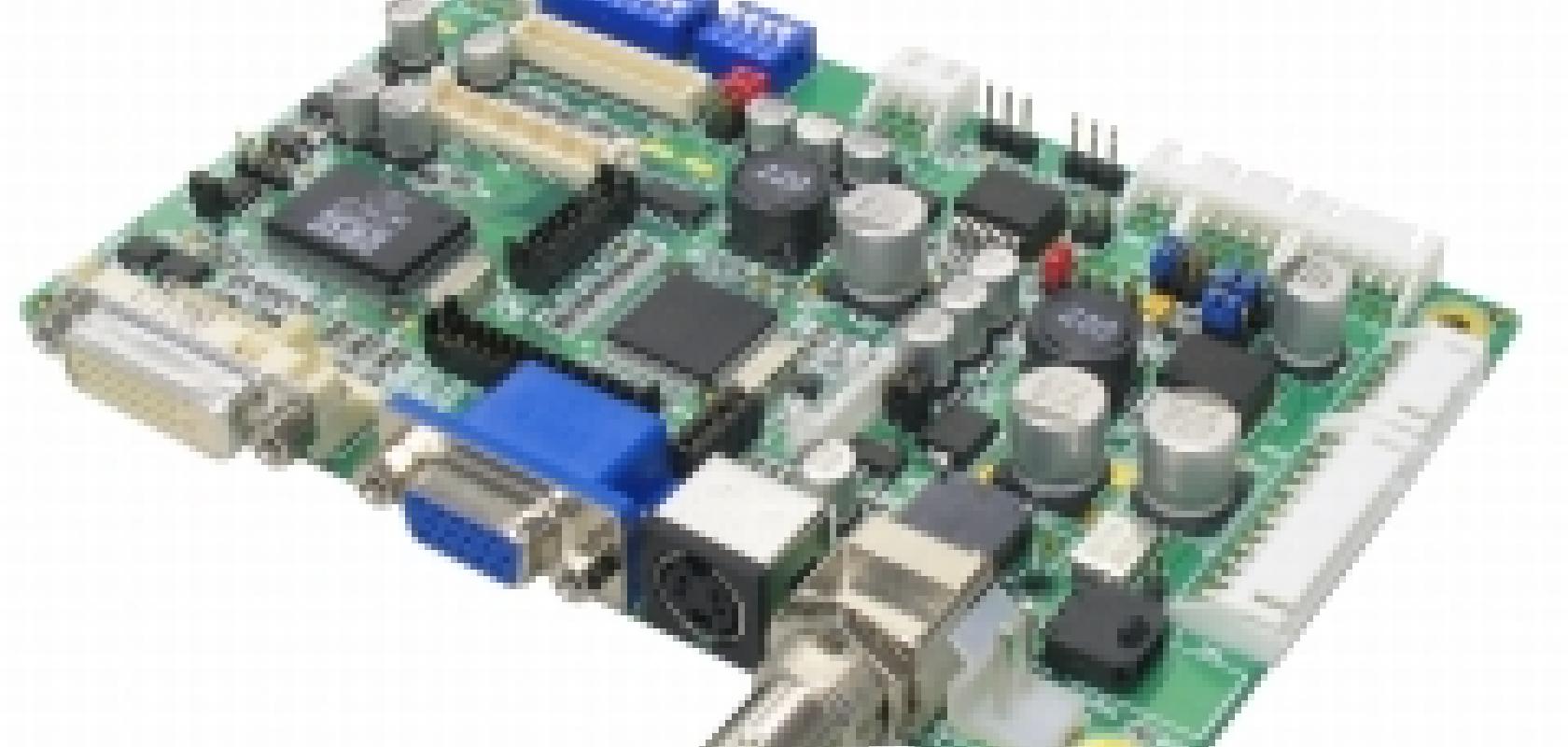 The DVS-1600 high-integration OEM interface controller from Digital View is designed to address a broad range of TFT LCD monitor applications, providing a wide range of inputs, features and LCD panel support to address market needs.
The DVS-1600's flexible port architecture provides physical inputs for DVI, VGA, S-Video and Composite Video, along with a wide range of video modes. This array of inputs combined into a single controller provides a genuinely versatile solution for both new mainstream and legacy applications.
The DVS-1600 comes pre-programmed to support a wide range of panel models and resolutions that are selectable via switches. It supports panel resolutions from VGA (640 x 480 pixels) up to UXGA (1,600x1,200), as well as panel formats of 4:3, 5:4, 16:9 and 16:10. New panel timing and other features may be updated when needed via the controller's serial port.
Other features of the DVS-1600 include built-in support for a wide range of industry standard VESA timing modes, plus support of legacy video modes such as Synch-On-Green and Composite Synch. The controller is built around a highly integrated chip set for a low component count and high product reliability, with a calculated MTBF exceeding 260,000 hours and a three-year warranty.
A wide range of accessories, including interconnect cables for most LCD panels, high reliability power supplies, and OSD switch panels, are available to provide full turnkey controller solutions.